MLM companies have been around since the 1930s. Nowadays, there are thousands of them promising high commissions and bonuses to recruit more members to join. Similarly, this is what you will see in Melaleuca Reviews what it offers to its members. Are the claims true or not? We're here to find out.
Full Product Overview Of Melaleuca
Product Name: Melaleuca
Founder: Frank L. VanderSloot
Product Type: MLM company
Price: $750 annual membership
Best For Skilled recruiters and marketers
Ratings: 80/100
Disclaimer:
Please keep in mind as you read my Melaleuca Review, that I am not a member or an affiliate of Melaleuca. This review is based on research and information available online in the public domain. Any opinions and conclusions may not apply to all persons or situations. So read this review in its entirety and you make your own decision. It might even be helpful to read other Melaleuca Reviews.
What is Melaleuca?
Melaleuca is a multi-level marketing company that manufactures and sells nontoxic and green products. They offer money-earning opportunities for people who would like to become their members or marketers.
If you become a member, you can earn bonuses and commissions by referring other people to join. You will also have the opportunity to advance your status by referring more people.
The MLM company sells personal care products, nutritional supplements, and cleaning supplies. It was founded by Frank L. VanderSloot in, 1985 and he has been the president and CEO ever since.
Melaleuca's global headquarters, distribution center, powder, and manufacturing plants are located in Idaho Falls, Idaho. There are also two other locations where Melaleuca has business centers as well, and they are in Rexburg, Idaho, and Knoxville, Tennessee.
Melaleuca has been in operation for more than 30 years already. It has already expanded its operations overseas to 18 countries listed below:
Canada
Mexico
China
Hong Kong
Taiwan
Korea
Japan
Malaysia
Singapore
Australia
New Zealand
Ireland
Scotland
England
Netherlands
Germany
Poland
Austria
Today, the company has more than 4,000 members worldwide and 1 million shoppers every month. It remains the largest wellness shopping cart in North America, with reported revenue of over $2 billion in annual sales.
Melaleuca also does humanitarian aid, rescue, and help, feeding the hungry, scholarships and school donations, orphanage financial support, and honoring heroes through its Melaleuca Foundation.
How does the Melaleuca work?
Melaleuca works like other similar MLM companies. They also have a compensation plan which we will tackle later on. With Melaleuca, you can be a member or customer, a regular non-member customer, or a Melaleuca Marketing Executive.
According to Melaleuca's website, you must be referred by a current member to become a member. After that, you will pay the membership fee, which will entitle you to the different benefits of being a customer.
Benefits such as 30% to 50% off the regular price of the Melaleuca wellness products, monthly promos, and shopping using your Loyalty Shopping Dollars. You earn Loyalty Shopping Dollars when you meet your monthly product point commitment.
As a Melaleuca member, you are committed to order a minimum of 35 points every calendar month. But if you are a regular non-member customer, you don't have a monthly commitment, but you would have to pay for the regular prices without the discounts and have limited benefits with Melaleuca.
Also, being a Melaleuca member, you can earn commissions from recruiting other people to become members. You then become a Melaleuca Product Advocate. Product Advocates have statuses depending on how many customers you have referred to Melaleuca. Along with the number of active referred customers, they determine your commission earnings.
Here's a table showing Product Advocate's potential commission earnings based on the 2019 Melaleuca annual income statistics:
| | | | | |
| --- | --- | --- | --- | --- |
| | Annual Est Income | Personally enrolled customers (average) | Active customers (average) | Time to achieve |
| Product Advocate | $16 – $2,682 | 1 | 4 | 1- 341 months |
| Product Advocate 2 | $32 – $4,854 | 3 | 9 | 1 – 379 months |
| Product Advocate 3 | $65 – $7,241 | 6 | 20 | 1 – 324 months |
Melaleuca also supports its members to build their marketing organization, starting as a Melaleuca Marketing Executive.
You can build your own marketing organization, which includes 7 generations of leadership and customers. You can have an initial five direct positions for your first business generation.
Then your five direct positions will also have their own initial first business generations each. You can get additional first-generation positions if your recruits get into a higher rank.
According to Melaleuca's 2020 compensation plan, there are about 6 major statuses that you can advance into from being a Marketing Executive. Five out of the six major statuses have 9 levels. Here are the different levels of Melaleuca's organizational status:
Marketing Executive
1 to 9 Director statuses with maximum potential income of $2,000 monthly and other commissions not including other bonuses
1 to 9 Senior Director statuses with maximum potential income of $7,000 monthly commissions not including other bonuses
While the following statuses have unlimited possible commissions and bonuses.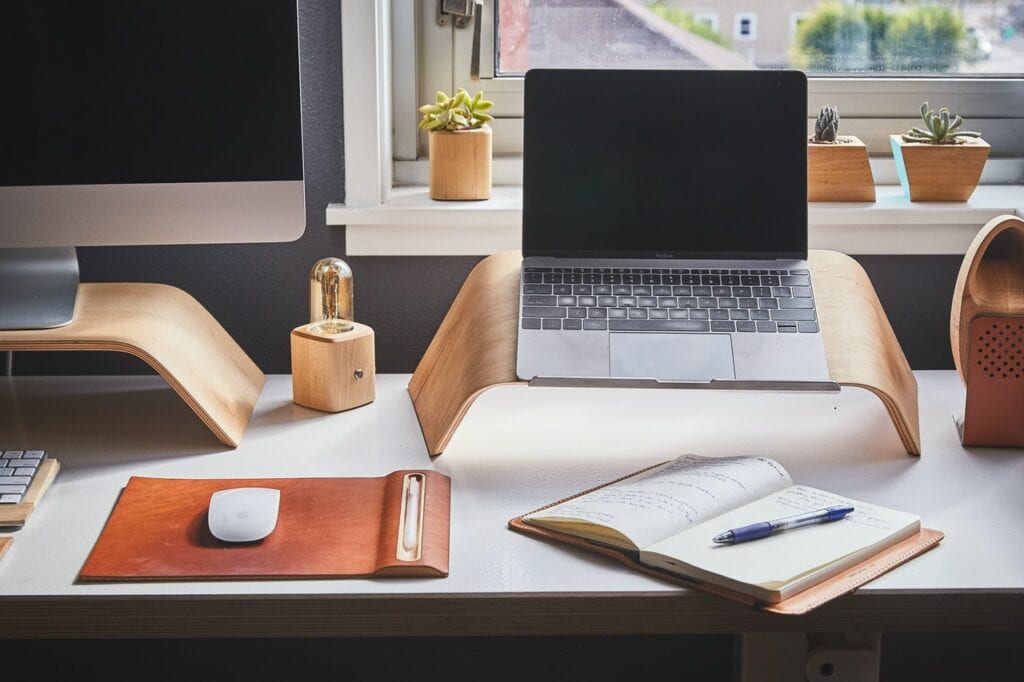 1 to 9 Executive Director statuses
1 to 9 National Director statuses
1 to 9 Corporate Director statuses
Presidential Director status
With Melaleuca, there are several ways you can earn money which is divided into two major categories. These are the Commissions and Bonuses.
Under Commissions, you can earn in two ways:
Customers who you personally enrolled
Product Introduction Commission – You can get 50% of the product points on orders purchased by your customers within the first three months.
Personal Customer Commissions – Starting on your customers' fourth month, your commissions will rely on how many are your personal recruits during that month.
For example:
1 to 7 personally enrolled new customers = 7% commission
8 to 19 personally enrolled new customers = 14% commission
20+ personally enrolled new customers = 20% commission
2. Customers who were enrolled by others within your Marketing Organization
Organization Commissions – You can receive 7% of the Product points from the purchases of the customers who were enrolled by others inside your marketing organization. The number of generations getting paid depends on your commission rate.
For example:
Product Advocates = two generations
Product Advocates 2 = three generations
Product Advocates 3 = four generations
Directors and above = seven generations
Presentation Point Commissions – Earn $5 for each presentation point after the first 10 of the same month.
Leadership points – These are points you can earn when you help others grow. It qualifies you for bonuses and some statuses and allows you to earn commissions on customers enrolled by others within your marketing organization.
You can earn leadership points when:
You enrolled a new customer
You help your new Marketing Executive enroll new customers within the next two months from their time of enrollment.
You help your Marketing Executive advance to be a Director or above status
Let's now talk about Melaleuca's Bonuses. There are a handful of ways to earn bonuses. Here's the full list of them:
Advancement Bonus – You earn this bonus when you advance to a new status, the director level. You will get a bigger bonus when you advance to higher levels.
Pacesetter Bonus – This bonus is under the Pacesetter program, where you must advance into a certain status to earn it. You will get a double advancement bonus when you get to the Director and Senior Director statuses.
Right, Start Bonus – You can get $100 when you advance into the director status within the month of your enrollment. This is on top of the Pacesetter bonus you will get for advancing into the Director status.
Mentoring Bonus – You can get this bonus when your personally enrolled Melaleuca Marketing Executives advance into the next level of status. So if you have personally enrolled Marketing Executives and started to advance from Senior Director to the status of Executive Director, you can earn as much as $5,000.
Leadership Growth Bonus – You can earn this bonus when you reach Senior Director status or above. Or when you have a new advancement inside your marketing organization within two months, or if you could get an average of 30 Leadership points or more.
Monthly Car Bonus – When you reach the Senior Director status, Melaleuca will pay for a new car for you. And pay for two new cars when you reach Executive, National, Corporate, and Presidential Director status.
Expanded Monitoring Bonus – If you are on Qualifying Directors 3 status, you can receive a 100% one-time match of the Advancement bonus of the personally enrolled Director of your own enrollees who advances to the Senior Director status. The same with advancing from Senior Director 2 to Executive Director, where you get a 100% one-time match of the Mentoring bonus.
Leadership Development Pool – If you have been a Melaleuca Marketing Executive for more than 6 months, you can earn pool shares each time a personally enrolled member advances in status from Director to Senior Director.
It would help if you enrolled an average of two customers every month to qualify for the Expanded Monitoring Bonus and Leadership Development Pool. Or you can also develop or maintain a personally enrolled Director every three months.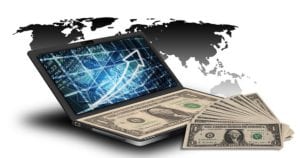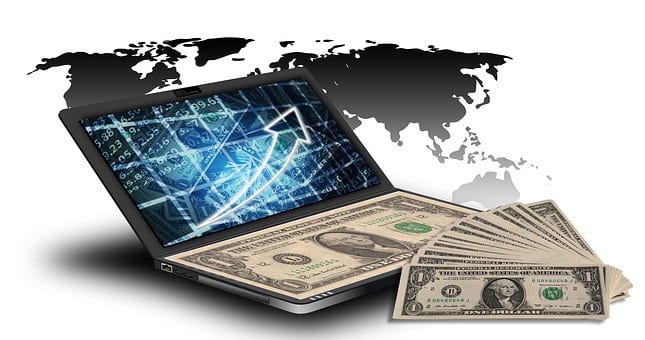 The Bonuses and Commission of Melaleuca all have monthly requirements similar to other MLM compensation plans. You need to maintain a specific number of active customers, average monthly Leadership Point Production, monthly organization volume, and so on.
Can You Make Money with Melaleuca?
This is a yes and no for me. According to a US Federal Trade Commission study on MLM companies where a part of the report is about Melaleuca, less than 0.29% of members make any profit, and more than 99% lost their money. But if you are really inclined to earn money by networking, perhaps you can test your chance with Melaleuca.
How To Make Money With Melaleuca?
How you can make money with Melaleuca entirely depends on you. Whether you would like to be a member or take up a more challenging path like being a Melaleuca Marketing Executive, it's all up to you.
Either way, you will need some sales skills to convince people to join Melaleuca. It would help if you worked hard to earn commission payments and bonuses, and there's no shortcut.
The Pros & Cons of Melaleuca
Despite being in the business for a very long time, Melaleuca is still a company with flaws. Here are its pros and cons:
Pros:
Wholesale priced products
Discounted wholesale price for members
Earn from commissions and bonuses
A+ rating on BBB
Cons:
Old school subscription cancellation policy
Recruit new members to meet requirements
Monthly commitment on purchases
Must submit membership change before a certain date each month.
Plenty of complaints and bad reviews
Renewable annual memberships
Pyramid-like organization and compensation structure
Any Negatives? Beware of Lawsuits
Since Melaleuca has been around for a long time, it's not surprising that they have had some lawsuits filed against them in the past. Some notable issues and lawsuits are the following:
1991 to 1997 – The FDA investigates Melaleuca for various marketing violations
1991 – Melaleuca receives a cease-and-desist order for violating Michigan's anti-pyramid scheme laws
1997 – FDA sends Melaleuca a warning letter for false and misleading claims about two f its supplements
FTC – The study notes that Melaleuca fails to disclose that 99% of all members lose money, causing financial struggles
June 2020 – FTC sends a warning letter to Melaleuca about false and deceptive earning claims during the COVID-19 pandemic
The founder and CEO of Melaleuca also have his own list of issues and lawsuits, which you can easily look up online. Besides, Melaleuca has also accumulated 100+ complaints on the BBB website alone.
Some of these complaints talk about how difficult it is to cancel their subscription since you need to write a letter to Melaleuca to cancel it. Other complaints were about disputes in charges, cancellation of orders, and many more.
Is the Melaleuca Legitimate?
Yes, I believe that Melaleuca is a legitimate company. They are a well-known brand that has been around for 3 decades. If they were not a legit company, Melaleuca would've been forced by authorities to shut down ages ago.
Final Thoughts
Networking is not for everyone. While some people are naturally charming and can convince anybody to sign up, some are just not fit for the job.
If you need help choosing the right Affiliate Program, check out my #1 recommendation on building a successful Affiliate business online. You can get access to hundreds of training videos, 24/7 support, professional consultations, private access to training guides, tools, personal private assistance, my personal help, and much more.
PS: Click here to review my #1 recommendation in detail.
Working Online From Home - A Proven 4 Step System
See the 4 steps to working online from home & earn residual income