Music makes the world go round. Help make the world a nicer place to be. All you have to do is sign up at one of the 15 music affiliate programs available today and spread the love around. With so many to tell you about we are not going to spend much time building the product up.
Suffice it to say all the strategies that work for other affiliate programs will work for the following 15 and other music affiliate programs.
Music Affiliate Programs For You
1. Apple iTunes Affiliate Program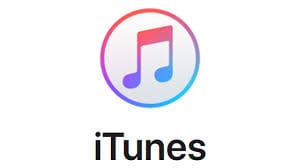 Working with the world's largest music store provides you with some unique opportunities. Not only do you get to use affiliate links for a variety of Apple music products, but you also get top commissions.
Those commissions range between 2 1/2 to 7 top 50% depending on what item you sell to your audience. With a monthly payout plan, you can transfer your income to your banking institution with relative ease.
Or…….
You can get credit at the iTunes store but only in American or Japanese money. It's large and it has weird requirements.
2. eMusic Affiliate Program
Join up with the oldest affiliate marketing store the music world has in its realm. The company started back in 1998 and has grown to have over 13 million products at your disposal.
After you sign up at the CJ platform you can earn up to $6 on every free trial that comes through your link. You get to keep the money even if the client doesn't upgrade their account.
Everything is downloadable so promoting these products should be simple and easy. Customers like things to be simple and this company keeps everything simple.
3. ZZ Sounds Affiliate Program
You will get paid on a monthly basis via checks or direct deposit. That keeps the money transfer nice and simple without too many accrued fees. After you have signed up and been approved your commission split is 6% but there is a perk.
You get bonuses for reaching milestone sales projections. Those bonuses range between 25 to 80%. This company also started back in the late 90s so it knows what it is doing in the affiliate marketplace.
Those bonuses all depend on whether you are an exclusive affiliate or not.
Want to learn how I earn my passive Income working from home?
Click here right now for our review, my personal help, and instant access to our free training videos where we'll show you exactly how we did it ourselves starting out as complete beginners without ANY prior knowledge or experience in marketing online whatsoever!
4. Virtual Sheet Music Affiliate Program
If you know people who like to use and own sheet music then this is the company to sign up with and represent. Its sole focus is on downloadable sheet music and they have a large market.
Plus their cookie lasts for 30 years. Yes, you read that right. You get a long-term commitment with repeat clients. Check out their commission rate, it reaches 30% on membership sign-ups and instant downloads.
That is not the only way to get paid. This is a music affiliate worth checking out and fitting in with your affiliate business.
Music Affiliate Programs #5. Omari Affiliate Program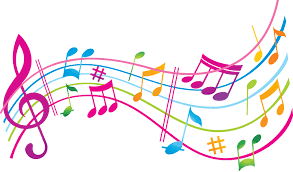 Want to earn 25% on music sales? Then sign up with this music affiliate program and get that rate every time you generate a sale. The company does all the work for you except making the content to get people interested in buying from them.
The key here is not to make a purchase through your own affiliate link. You will be kicked out of the program if you do.
Check out their program through this link and see if the company works with your online strategies. Every little bit of money you earn does add up.
6. Guitar Center
What is nice about affiliate marketing is that there are some companies that are very generous. This music affiliate program lets you earn 6% on every item in their store. From the cheap guitar strings up to the $50,000 high-end items it sells.
The store has been in business for over 60 years which means it probably isn't going anywhere very soon. You get a little security as well as good items to promote on your way to financial freedom.
7. American Musical Supply
Use the link to get to their website and the details of their affiliate program. This company offers 6% also but it may not include every item they have up for sale. But there will be some big-ticket items if you are lucky.
To help promote sales the company seems to offer free shipping for certain sales. You would have to inquire with them to see how that offer applies to your customers. With a little hard work, some great content and you should be on your way to representing top music equipment for your audience to purchase.
8. Sheet Music Plus
The commission rate changes depending on how much you sell. And with so many budding musical artists out there you can make a small fortune promoting the sheet music this company produces.
The more you sell the higher your commission rate. Your rate goes from 8 to 12% which gives you the incentive to market and promote this company's products. Sign-up should be a snap. The key to raising your commission is to keep your monthly sales up high. That is a positive aspect you need to check out right away.
9. Sam Ash
This is a long-time family-owned music instrument supply store. In business for almost 100 years, you can get top-quality musical instruments at the right price. Plus, once you sign up for their affiliate program you can earn between 7 and 10% commission.
The cookie stays active for 30 days helping you generate lots of sales over that time. Then with over 50,000 items up for sale, you have your pick of the litter of products to promote. Due to tax laws, they do not work with affiliates in 4 states.
Music Affiliate Programs #10. Musician's Friend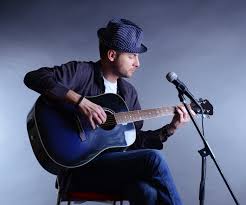 With free ground shipping on some items and price matching, this store knows how to compete with its competitors. They also have a 45-day no-hassle return policy which should keep your audience nice and happy.
With its 6% commission on over 40,000 items, you stand a good chance to make some money. The cookie you receive lasts for 14 days giving a short window to work with.
You get a good supply of promotional material including banners, links, and other items.
The company helps the affiliate through various sales and promotions events.
11. Singorama
Time is the affiliate's friend and this company gives you the time you need to make great sales. The cookie lasts for 60 days making sure you have the right opportunity to make some good money.
Singaroma teaches people to sing and it has a program price of about $300. The commission is divided between downloads and shipped materials with 70% for the former and 40% for the latter.
Helping people find their hidden talent is a good thing and makes promoting this company's product worthwhile. Then you get more commission when they sell other products to your customer.
12. Jam Play
Here is a company that teaches people to play the guitar and bass. With over 5,000 lessons at your disposal, you can represent a few at a time and never run out of products to sell. That number is growing every day.
A $40 commission even on those products that do not sell for more than $40 is a temptation you may need to fall for. The cookie lasts for 120 days making sure you get happy and satisfied customers.
Plus, they have a first-to-send policy that gives you the credit for a sale when you were the initial contact.
13. Rocket Piano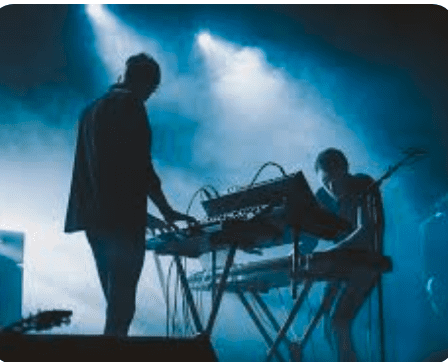 Helping parents teach their children to play the piano is a very good attribute and you do not have to be a master at piano playing to do it. This company sends out lessons and teaches people and children to play the piano.
All you do is refer them and collect your commission when they make a purchase. When you make a sale 75% of the digital product is your commission. It drops to 25% when you make a sale for a physical item. The cookie lasts 90 days.
14. Loopmasters
This is a company that creates sample sound libraries to help musicians and television show/movie producers get the sound they want. The quality of the music is top-notch as the company uses professionals to record those sample libraries.
Their affiliates make between 15 to 20% commission depending on which products they help sell. That lower commission rate comes from selling their partner's site's products so you have two ways to earn through this company. No word on how long the cookie will last.
15. Ear Master
Not everyone can read music. That is why this company exists. Its products help people learn music by using their ears. Those products can work on a variety of operating systems.
With a high 20% commission and long-lasting 120-day cookie, you stand a good chance to make some change not only in some young learner's life but your bank account as well.
The products were created by real musicians who love music.
Final thoughts
Music is almost always appreciated no matter where you live in the world. Making and listening to music while getting paid is a great way to spend your day and helping others do it is a great way to boost your bank account. The 15 Music Affiliate Programs listed here are only the beginning of the music affiliate programs you can tap into.
If you need help on how to get started, check out my #1 recommendation on building a successful business online. You can get access to hundreds of training videos, 24/7 support, professional consultations, private access to training guides, tools, personal private assistance, my personal help, and much more.
PS: Click here to review my #1 recommendation in detail.