In this CTFO Review, we will look at the company Changing The Future Outcome, shortened to CTFO. This is an MLM company with cannabidiol (CBD) oil products
Product Name: CTFO
Website: https://www.ctfocbdofficial.com
Price: $24.50 – $160.00
Owners: Stuart Finger (Founder) & Steve Finger (CEO)
Overall Rank: 1
CTFO Overview
CTFO (Changing The Future Outcome) is a multi-level marketing (MLM) company that is located in the US. In 2015, Stuart Finger invented CTFO as a wellness and fitness company under the name "Chew the Fat Off." The company was rebranded to "Changing the Future Outcome" in early 2019.\
The company specifically operates with the intention of creating a market network for hemp and Cannabidiol (CBD) oil products. CTFO claims to hire members on their website to enable them to sell their products while working from home by simply becoming associates or affiliates. It is possible to make an income by being a CTFO associate.
With the legalization of cannabis in most states in the US, more people are increasingly becoming aware of the potential health benefits of CBD products. Therefore, CTFO has experienced significant growth in the number of its users. Customers who would like to obtain CBD products can sign up for the CTFO program and meet the sellers on the network.
CTFO Review Pros and Cons
Pros:
It is 100% free to join the CTFO website. CTFO affiliates are entitled to a commission of a specified percentage depending on their ranks on all products they sell.
Affiliates can obtain their payment membership rights on the CTFO program either by purchasing products amounting to $48 or simply by maintaining 10 active associates. They also obtain a free website that is maintained for them.
CTFO brings a wide variety of products and services right to the customer through its website and provides on-time shipping services and great customer service.
Laboratory test results are provided by the CTFO to ascertain the legitimacy and quality of the products that are available for sale or purchase. This ensures that the CTFO product line offers 100% pure hemp.
Cons:
There are difficulties in obtaining and convincing customers to buy your product due to the negative aura surrounding marijuana. This is also the case because not all federal states in the US have legalized marijuana. Therefore using CTFO as an MLM, requires exceptionally high marketing skills.
Some CBD products that are purchased online may be of poor quality while being advertised as the best quality. This is especially for the claim of the amounts of THC content in different products.
Further, laboratory test results can be sabotaged for products to gain entry into the market. There is little proof of the products provide the expected results since CBD is not approved by the Food and Drug Administration (FDA).
Who CTFO Is Meant For?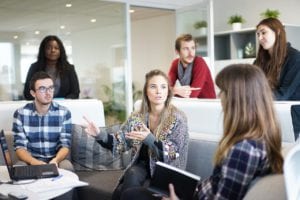 Besides the associates who promote product marketing on the CTFO market platform, customers too benefit from the program.
Different products on CTFO are meant for different purposes and therefore the CTFO product line caters to three further sub-groups:
1. People who require CBD for health improvement and nutrition purposes can obtain CBD products from CTFO. CBD has been studied to solve health issues such as indigestion and boosts immunity. It also helps with anxiety and sleeping disorders.
2. Aging people may require CBD products since the products contain various anti-aging content.
3. Pets. CBD-infused shampoo, orals, and sprays are also available on the CTFO product line to improve health and reduce anxiety in pets.
Want to learn how I earn my passive Income working from home?
Click here right now for our review, my personal help, and instant access to our free training videos where we'll show you exactly how we did it ourselves starting out as complete beginners without ANY prior knowledge or experience in marketing online whatsoever!
CTFO Tools and Training
To market your CBD products, CTFO Corporate Support provides the following tools:
Website
The website enables you to advertise, provide product information, and sign up new team members. It is 100% free. You choose a website name to complete the URL.
Recruiting Page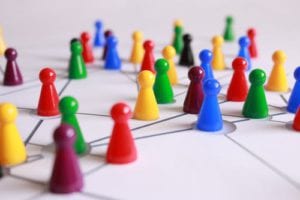 This page is located on the main website where the recruitment of new members or associates takes place.
Visitors to your website obtain joining benefits, CTFO compensation plans, and informative videos on this page.
CTFO Bank Office Portal
On the Bank Office Portal, all major business is handled such as website management, personal information, payments, and commissions. Reports can be run here, viewing your hierarchy and pieces of training.
This is the most important part of the website. Corporate support is offered to all CTFO affiliates. Special marketing membership services can also be offered to team members.
CTFO Supporters
The US law due to the legalization of cultivation and use of marijuana supports CTFO. Stuart Finger and Steve Finger run the company.
CTFO Pricing Rates
The CTFO offers its pricing rates at wholesale and below pricing. Wholesale prices are those, which are paid on products regardless of whether you are a customer or an associate of CTFO.
Auto-ship Price
This is the charge on auto-ship orders. Customers who want their product automatically shipped to them each month create auto-ship orders.
These orders can be modified or canceled at any time. Auto-ship orders are optional and they give a 5% discount below the wholesale pricing.
Commissionable Volume (CV)
The amount on which you are paid a commission is the CV. Personally signing up an affiliate or referring a customer earns you a 20% commission on the CV.
Suggested Retail Price
This is the expected retail price of products at ordinary stores. However, products are always purchased at wholesale or 5% below wholesale price depending on the auto-ship option.
Discounts
Offered on 3-pack purchases of CBD oil drops.
$50 discount offered to affiliates who purchase online visitors along with a bottle of CBD oil.
Final Thoughts
The CTFO is a legitimate business as long as it sticks to promoting its product. However, there are some negative opinions related to the use of cannabis among people especially those who are not familiar with the health benefits of CBD products.
Bringing CBD products right to the customer is very essential. However, becoming an affiliate of CTFO requires plenty of hard work and high-quality marketing skills.
VERDICT: CTFO is a legit business that can earn its affiliate's income through the marketing of various CBD products, and making referrals to customers or other affiliates.
The products bring great health benefits and I am always positive to a company that serves a need will help people.
As for the business part of the company, Like other health and wellness MLM companies, I am not ready for them at this time. I have gone through this form of making money for years and decided to change to Internet marketing which has proven to be better for me.
If you are interested in creating your own home business, check out my #1 recommendation on building a successful business online. You can get access to hundreds of training videos, 24/7 support, professional consultations, private access to training guides, tools, and much more.
Working Online From Home - A Proven 4 Step System
See the 4 steps to working online from home & earn residual income