If you are looking to start a new career from home there are a few different online career jobs or businesses you can choose from. If you don't have the money to start your own business there are a few options available that cost no money at all. Below is a list of 6 online careers you can start with virtually no money.
6 Online Carrer Jobs To Get Started
#1 Virtual Assistant.
Today, there are more and more companies operating without a physical office location. These business owners are often looking for virtual assistants to hire to do administrative tasks for them.
As a virtual assistant you would be responsible for answering calls, setting up appointments, screening and answering emails, and any other task your boss asks of you. The more services you can provide the more valuable you are like a virtual assistant.
If you choose to be a virtual assistant you should start small with one client. You can build on that as you get more comfortable with what an assistant that works virtually does.
After a while, you should have an idea of what speciality you want to focus on. This can have you doing a lot of work for one big client or doing small jobs for many.
#2 Freelance Content Writer
Most businesses today are doing some sort of content marketing. This means that these business owners need someone to create informative and unique content for them.
If you are a skilled writer, and you have a computer with internet access, you can start writing for a living. There are several content mills online where you can get your start.
Some of these include iWriter, INeedArticles, UpWork, Crowd Content, and many more. You join for free. Once you are approved you log online and start writing. It is that simple.
Starting this type of business as a freelance writer can be slow at first. However, if you are patient and you are willing to put in the time, you can make a full-time salary in as little as a year or maybe even faster.
Freelance writers are in demand for writing blog content, business to business content, copywriting, and many other types of writing. Most of these can be done virtually anywhere you can log online and for customers all over the world.
Earn a Passive Income While Working at Your Day Job
Learn How to Start Your Own Affiliate Business
Follow My Simple 4 Step Formula and Copy the Exact Method I Used to Quit My Bus Driver Job
If you know a great deal about social media you can make a good living as a social media specialist. There are many companies who want to get their brand name out there on social media, but they don't know much about social media.
It would be your responsibility to create daily posts for the company. You would also post relevant photos on the business' page and create relevant content if asked.
Over the years social media specialists have become in great demand. This field will only grow as more companies try to establish their own online social presence.
You could become a social media specialist for a micro business all the way to a Fortune 500 company. There are literally millions and millions of potential clients online.
#4 Sell a Service
There are plenty of things that people need to have done, but they would rather not do themselves. This creates a huge job market for you.
If you are handy, you can advertise your handyman services for free on Craigslist or Facebook. You can do the same if you want to offer landscaping services, snow shovelling, house cleaning, or tutoring services.
Dog walking and pet sitting are in huge demand. People would rather hire someone local they trust than to take their pet to a kennel.
This is not an online career, but using the Internet to attract your first customers is an easy way to get started. You can choose how much money you are planning to charge your clients and you can make a good living selling services.
Are you looking for a way to make money online?
Click here right now for instant access to our free training videos where we'll show you exactly how we did it ourselves starting out as complete beginners without ANY prior knowledge or experience in marketing online whatsoever!
#5 Resume Writing Service
Many people don't know how to write a resume. Those who don't often won't get the job that they are hoping for because they have a sub-par resume.
If you are good at resume writing, and you know what employers are looking for, you can start a lucrative business writing resumes.
You can advertise your services for free on Craigslist or Facebook. You can charge up to $100 for a high-quality resume.
#6. Start A Top Tier Business
Do you have a little money available to start your own online business? If you have $2k or more consider starting a new career as an entrepreneur selling digital information products.
Two companies that provide a unique opportunity in 'Big Ticket', of 'Top Tier Businesses are TiDom and MOBE. You can earn as high as 100% of everything you sell in these very different types of direct sale opportunities.
Steve Hawk of Project Nexus Group describes this as the best way to earn a 6 fortune income in the shortest amount of time. He says they have people earning $10K a month in as little as 30 days.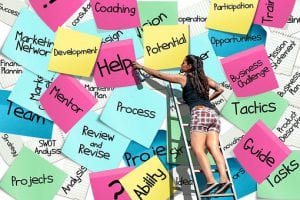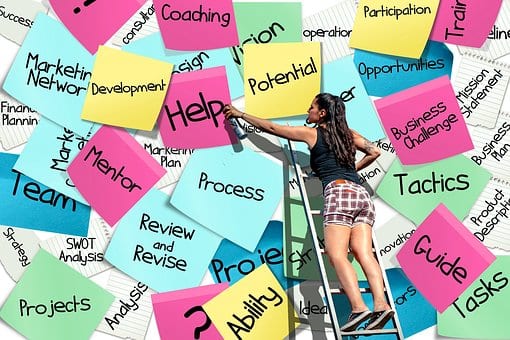 Summary Of 6 Online Career Jobs You Can Start Today!
If you still want to know about any online career jobs, these are 6 possible solutions to look into. I might mention checking out FlexJobs.com if you are more in the mindset of finding a telecommuting job.
Otherwise, there really are an unlimited number of ways to start a new online career depending on your skill set and what interests you. In most cases, all you will need is a computer, an internet connection, and a little bit of talent.
The great thing is you do not need money for some of the time. This makes it possible for anyone, anywhere, to start a new online career if that is your goal.
PS: No credit card needed!
Get My Top Tips Delivered to Your Inbox!
Get a Money Making Tip Every Sunday
Enter your email and gain access to my make money tips and receive your free gift.
Need Passive Income?
A Simple 4 Step System
Enter your email and gain access to my make money tips and receive your free gift.
Working Online From Home A Proven 4 Step System
See the 4 steps to working online from home & earn residual income