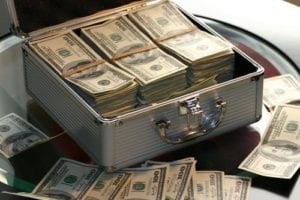 The Robin Hood Investing Review is it a legitimate investment for anyone to begin and how great is the risk if any? I will explain in this article and let you make your decision.
Fair?
Name Robinhood Markets Inc.
Website: robinhood.com
Price: Free
Owners: Vladimir Tenev and Baiju Bhatt
Overall Rank: 60 out of 100
Robinhood, Product Overview
Robinhood is an online broker that saw the light in 2013 but officially went public in Feb 2014. The developers behind the platform had been working for financial institutions in New York up to that point and decided to crowdsource their personal project. By the end of 2018, the company was worth $5.6bn.
What makes Robinhood different is the way it operates. More specifically, it doesn't charge commission fees when investors make trades. Instead, the platform has other ways of generating money and there are certain fees involved. It should also be noted that the platform runs on a user-friendly app alongside a website, making it easy for newbie investors to gain access to publicly traded companies and exchange-traded funds listed on U.S. stock exchanges.
The Good And The Bad
Even though the Robinhood exchange platform is rapidly growing, it is far from being the perfect investment tool. Here is an objective look at what you'll be getting.
The Good:
1. The app is very easy to use, even for individuals who have never invested in stocks before
2. There are no commission fees on trades
3. Easy access to public trading
The Bad:
1. No client support whatsoever
2. Hidden costs that accumulate as investment volume increases
3. Controversial reputation
4. Limited trading options
Who is Robinhood For?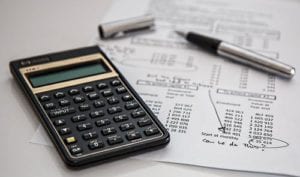 The main target audience is definitely newbie investors that want to keep expenses low. Given that there are no commission fees that go to a broker, more money can go into investing. Ultimately, it is a platform that simplifies trading for everyday people. Whether it truly lives up to these standards can be put up for debate.
Robinhood Tools And Training
When compared to other online broker platforms, Robinhood leaves a lot to be desired in terms of tools and training. In fact, there is not much to work with to help you boost your trade decisions. So if you want additional advice, you will need to find the information somewhere else.
Robinhood Support
At the time of this review, the Robinhood platform still didn't have any type of support system for those who use it for trading. And this is somewhat strange for a broker struggling to launch financial services as well, like those of a conventional bank.
Robinhood Price
It doesn't cost anything to use the app for trading. But once you start sending over funds, that is when costs start to factor in.
And it should be mentioned that a great deal of the profit the platform generates comes from payment for order flow. This is when market-makers influence the platform, specifically targeting investors trading on passion, as suppose to using skill and knowledge like professionals. It should also be noted that the higher your trade volume gets, the more it will cost trading through the app.
My Final Opinion Of Robin Hood
In all honesty, it is strange to see this platform grow at such a rapid rate. Of course, the pitch of trading without commission fees is definitely alluring, and the app is incredibly easy to use. But is this enough to explain the giant leap the company took from a value of $1.3bn in 2017 to over $5bn at the end of 2018?
I can't speak for anyone else, but this makes me question the integrity of the platform in general. I'm not saying investors are not making money, but the company dubbed itself as a force that disrupts the markets. And when looking at the controversy associated with the platform, the creators weren't kidding.
For example, Robinhood is trying to expand and add banking services, like the checking account with very high-interest rates when compared to conventional banks.
However, the twist is that the deposits are not secured, seeing as the account is not insured by the Federal Deposit Insurance Corporation. In other words, higher interest means more risk.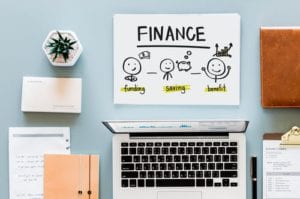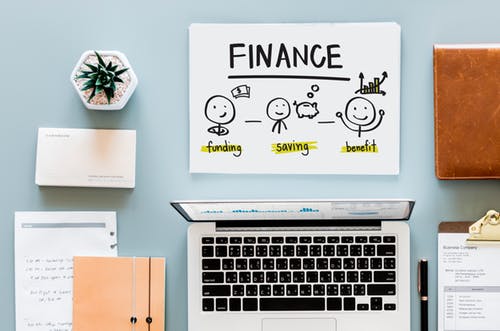 Then there is the issue of how the company makes most of its money via payment for order flow. In basic terms, it means the platform exposes newbie investors to market-makers that want to minimize their own risk. This information was revealed late in 2018 through Bloomberg News, and the company admitted it is true.
Caution
And to add even more doubt to the mix, the costs that grow with your increasing investments. Unless you plan on sticking to a specific max and number of trades per month, you can expect to see a rise in costs. Just because you are not paying commission fees doesn't mean you won't be charged for all the other little things.
It's not my place to tell you how or where you should invest your money. However, I would recommend using a lot of caution with this particular platform.
In fact, I believe the easy-to-use approach plays into the exploitation of new investors, which makes them feel confident and capable. Plus, considering the connections the developers have with financial institutions can also make you question their overall ethics.
VERDICT: LEGIT
Yes, the Robinhood online exchange is legit and the trades are real. But if you are totally new to trading, it is wise to consider your other options – even those that involve paying commission fees. At this point in time, there is too much controversy with this particular platform to recommend it to anyone.
Related YouTube Video:
Looking To Make More Money?
As someone who has been through the process, I can speak from experience when I say that trying to choose a way to make money online is exhausting.
There's a lot of options, and you don't want to make the wrong choice. The best way to start is by looking at my No 1 recommendation and get started here. It's Free!
Please leave your questions or a comment, I would love to get your feedback.