People can earn big from small investments. This is what this Technology Profits Confidential review is offering its subscribers. It claims that it can help you multiply your investments using its program which will deliver first-hand information about the best companies to invest in.
This in-depth and honest review will reveal whether Technology Profits Confidential claims are true or not and if their subscription is worth your time and money. Let's find out.
Product Name: Technology Profits Confidential
Founder: Ray Blanco, Editor of Agora Financials' Seven Figure Publishing
Product Type: Invest in Technology Penny Stocks
Price:
Level 1: Technology Profits Confidential / Basic Plan
$199 annual subscription with automatic renewal every year
Level 2: Technology Profits Confidential Pro
$495 for new subscribers
$99 for current subscribers
Technology Profits Confidential is a newsletter that discusses penny stock investments and how you can gain more from the small money you invested in. It also provides you with a list of tech and biotech companies that are projected to rise in the future.
Technology Profits Confidential also advises you on when to invest and sell your stocks to increase your chance of gaining more profit. Aside from this, you can also get useful information from the other newsletters you will receive which are included in the subscription.
What Is Technology Profits Confidential?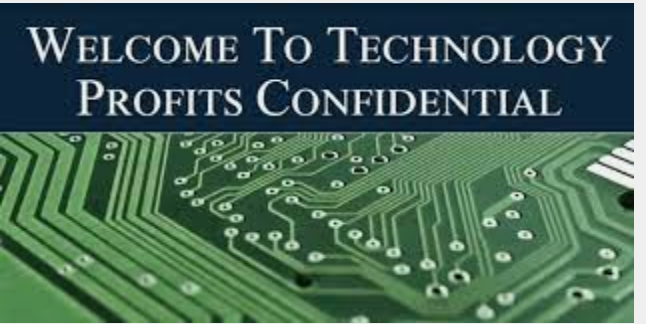 Technology Profits Confidential is a publication by Ray Blanco that provides you with recommendations on what penny stocks to invest in. It promises to deliver insider information about what are the rising Biotech Industries and other helpful information about getting high returns from your small amount of money investment.
Ray Blanco has several other publications namely Ray Blanco's FDA Trader, Penny Pots Profits, Breakthrough Technology Alert, and Seven Figure Prime. He also contributes to Tomorrow in Review. Perhaps before his publications, Blanco worked as a network technician and systems analyst for public and private companies.
He has also worked in a private wealth management firm managing network infrastructure and design. His role includes technology management for big trading and investment firms. The company is managing over $30 billion in assets.
Blanco's strong background in technology, finance, and the stock market allowed him to join Agora Financial in 2009. In 2010, Blanco became the editor of Seven Figure Publishing which is one of the publications of Agora Financial.
He is always on the lookout for the next groundbreaking and industry-crushing technologies and the information is compiled into paid subscription newsletters such as Technology Profits Confidential.
Want to learn how I earn my passive Income working from home?
Click here right now for our review, my personal help, and instant access to our free training videos where we'll show you exactly how we did it ourselves starting out as complete beginners without ANY prior knowledge or experience in marketing online whatsoever!
How Does Technology Profits Confidential work?
Technology Profits Confidential provides you with an insight into tomorrow's leading technologies and teaches you how you can make a profit by investing in penny stocks. Its goal is to tell you when is the right time to invest usually in the tech and biotech field. These industries are the pioneers of health and well-being advancements as well as future technologies.
According to Blanco, the tech and biotech industries are very tricky to invest in. He said that if you're too early you may lose money but when you're too late, the money has already been made. So, he will guide how you can get into the respective "hype cycle" of these companies and learn when to invest and sell at the right time to earn multiple returns from your investment.
You can subscribe to the Technology Profits Confidential subscription via Seven Figure Publishing or you can also call their customer service team. Once you have started your subscription, you will receive the following:
Monthly Technology Profits Confidential Issues – Delivered during the first week of the month
Weekly Model Portfolio Updates – May include market analysis, new trade recommendations, and more
Full library of Technology – Profits Confidential Special Reports
Free daily subscription – To the 5 Minutes Forecast, The Rundown, and the Technology Profits Daily
Access to many resources – on the Seven Figure Publishing website
Customer Support Team – To address all concerns
If you subscribe or upgrade to the Technology Profits Confidential Pro, you get the following as additional:
Pot Timer Pro – Insider's look at pot stock timing
Hype Cycle Insider – Information about breakthrough technologies
Private Inner Circle Meetings – Receive an exclusive invite to a private meeting to discuss the biggest and latest breakthrough trends. Blanco will also answer your questions.
Can You Make Money with Technology Profits Confidential?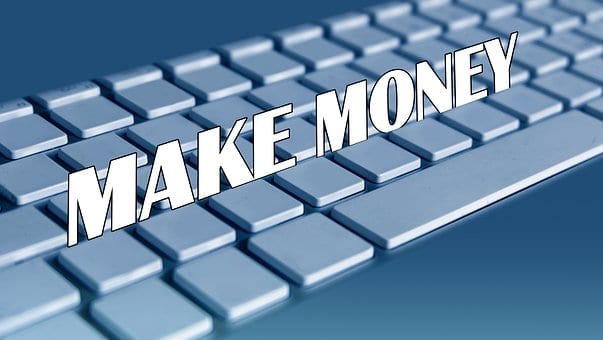 Technology Profits Confidential is a good way to learn about when and where you can invest your money and possibly multiply your investment. However, penny stocks are known to be a risky investment since many factors could result in losing your money. There are no guarantees for an average person to get high returns or be able to trade higher.
There could be more chances for you to gain money in smaller trades than investing in the next big hit. Smaller trades add up over time which most of your earnings would come from but if you get lucky then you could win big.
Technology Profits Confidential tells you what companies they think would make it big time in the future. You are purely relying on their advice which could be the right thing to do to increase your investment but there's also a chance that you will lose money. This is a fact that everyone should keep in mind before becoming an investor.
Technology Profits Confidential Pros and Cons
The subscription Technology Profits Confidential will indeed provide you with heaps of materials for you to start up with penny stocks investments. However, there are pros and cons you must consider before you decide to subscribe to the newsletter.
Pros:
The author shares his expertise in penny stocks investment
A refund is offered within the first 3 months from the date of purchase
Upgrade to Pro entitles you to receive more actionable recommendations
Cons:
Plenty of complaints online
Negative reviews
No specific procedures to follow
Risk of losing money
Possible fake testimonials (stock photos were used)
High earnings are very unlikely
Want to learn how I earn my passive Income working from home?
Click here right now for our review, my personal help, and instant access to our free training videos where we'll show you exactly how we did it ourselves starting out as complete beginners without ANY prior knowledge or experience in marketing online whatsoever!
Any Negatives? Beware of Lawsuits
Although there are no lawsuits where Ray Blanco or Technology Profits Confidential is involved, Agora Financial has one back in 2019. Federal Trade Commission sued Agora Financial about a couple of their publications namely The Doctor's Guide and Congressional Checks.
They claim that these publications are deceptive and misleading. The Doctor's Guide is a set of modules discussing the treatment of Type 2 Diabetes without pharmaceuticals. While Congressional Checks or also known as "Republican Checks" basically provide subscribers with lists of companies where they can receive higher dividends. Agora Financial filed for a motion to dismiss but was denied and FTC won the case.
Aside from that, Agora Financial has about 269 complaints lodged in the Better Business Bureau as of this writing. The majority of these complaints are about the "Problem with the Product or service".
And in these types of complaints, subscribers are complaining about the product not being in accordance with the offer or getting charged more than what their subscription is supposed to. There are also complaints about subscribers being moved to another publication they do not want because the previous publication they were subscribed to and paid for has been discontinued.
Some of the recent complaints talk about being automatically charged to their card with high subscription prices. Most of these complaints led to refund demands and cancellations of subscriptions. Out of these complaints, there were about 46 closed in the past 12 months.
Is Technology Profits Confidential Legitimate?
Technology Profits Confidential is a product of Agora Financial which is a legitimate company. Although it is not accredited by the Better Business Bureau, it doesn't mean that it is a scam.
You will indeed receive the newsletters and other materials that are included in your subscription. In the event that you have issues, they have a customer service team number to call.
Agora Financial has been operating for about 19 years, while there are many negative reviews, you can still find positive ones from people that are satisfied with their program. If they were a scam, there could be more complaints alleging the company to be a scam and the company could have been shut down a long time ago.
Final Thoughts
If you have little to no experience in penny stocks investment, it would be better to look for another way to invest your money. Penny stocks are very unpredictable and you may lose money most of the time.
Definitely, this kind of investment is not for everyone. If you don't have the money that you can afford to lose, then investing in penny stocks may not be a good idea. As of this writing, nobody has come forward to prove that Technology Profits Confidential has helped them increase their wealth aside from the testimonials from the newsletter's ads that could possibly be fake.
Your $199 could be better off somewhere. Not including the amount of money that you invested in penny stocks which probably be higher than your annual subscription. And you may be enticed into subscribing to the $495 Technology Profits Confidential Pro too, which is an awful lot of money for a newsletter if you ask me.
However, if penny stocks sound like a good choice for you then there's nothing wrong with giving it a try. But at least learn some important things about penny stocks investments such as penny stocks fundamentals, the risks involved when investing in it, the factors affecting stocks, and so on.
There are free tutorials online about it which could be time-consuming. But by doing this, you would have more knowledge and a better chance of making the right decisions about where and when to invest or sell stocks with or without subscribing to newsletters.
If you are really interested in creating your own affiliate business, check out my # 1 recommendation. You'll get plenty of training, support, your websites, and access to 24/7 live chat where a community is available to address any concerns or questions you may have. Click on the banner below to get started, and I will meet you inside.
Working Online From Home - A Proven 4 Step System
See the 4 steps to working online from home & earn residual income