Investing in the stock market has its ups and downs; in this fluorescent sand review, we will give you a detailed understanding of how this works. The author of Automatic Fortunes claims that a $5 investment can turn into millions. You need to invest in Fluorescent Sand, a 5G technology revolution estimated to earn 12 Trillion in revenue several years from now. Curious? Here's everything you need to know.
Product Name: Fluorescent Sand
Founder: Ian King, Banyan Hill
Product Type: Newsletter advice for Stock Market Investment
Price:
Subscription Level
$496 $79 Premium Subscription
Includes 1 year supply of Automatic Fortunes digital and print
Plus 3 bonus reports
$129 Deluxe Subscription
Includes 1 year supply of Automatic Fortunes digital and print
$47 Standard Subscription
Includes 1 year supply of Automatic Fortunes digital print
Best For: Stock market investors
Fluorescent Sand promotes stock investment in 5G technology. It's a marketing campaign claiming that investing in 5G technology will let you earn money. You can subscribe to the Automatic Fortunes Newsletter to learn more about this opportunity.
What Is Fluorescent Sand?
Fluorescent Sand is a creative term coined by Ian King to refer to the new fiber optic cables which look like glowing sand. Ian King states that you can invest in the upcoming 5G technology rollout. He claims that you can turn a small investment of as little as $5 into bigger profits, more than enough for your retirement. He also calls it the Fourth Industrial Revolution which can drive growth, give birth to a wave of new technologies, and provide millions of jobs.
Ian King has been a financial trader, professional marketer, and editor of Banyan Hill since 2017. He has over two decades of experience in marketing and trading. He is also the author of other financial advice newsletters, namely the New Era Fortunes and Crypto Profit Trader. He also contributes to Smart Profits Daily every week. His market insights have been featured on Investopedia, Seeking Alpha, Zero Hedge, and Fox Business News.
King is confident that the 5G technology will create more millionaires than any other event in the stock market history. He said that 5G is a critical infrastructure that will generate and enhance other technologies such as AI, the Internet of Things (IoT), blockchain, autonomous vehicles, augmented reality, and many more.
According to him, since the Presidential Memorandum 0-2518, 5G technology is expected to hit $12 Trillion in market revenue by 2035. And it's best to get into the ride fast to earn the biggest gains.
When you become a member of Automatic Fortunes, you will receive "The Company Leading the $12 Trillion 5G Revolution," which provides you with the list of anticipated companies to dominate the 5G revolution. You will also receive additional reports as a bonus, namely the following:
"The Driverless Car Race Is Here: Grab Over 100% Gains Now."
A report about the increasing trend of autonomous cars and why companies make car parts and components the best investment choices.
"The Company Leading the 18,767% Big Data Money Boom."
A report about a company that produces actionable insights from raw data and how this can be profitable for you.
"How to Make a Fintech Fortune"
This talks about investing in a payment processing company can earn you big returns as the Big Data revolution takes over the US.
"Alpha Investor Report"
This report by Charles Mizrahi talks about stocks at bargain prices that can potentially return a good profit.
Also, you will receive the following:
Smart Profits Daily e-letter
12 newsletters monthly that include in-depth reports analyzing new opportunities that King is targeting.
Weekly updates, alerts, and announcements
A 24/7 access to a private website for members only
Customer care team
Great Stuff e-letter and Money and Markets after 60 days
100% money-back guarantee on the first year of membership
How Does Fluorescent Sand Work?
King claims that you will profit from investing in the companies he recommends, and these companies are inside his newsletters. And to get these newsletters, you need to sign up for the Automatic Fortunes subscription via the Banyan Hill website or through their advertisements online. Then pay for the subscription package you would like to avail yourself of.
I've noticed that the offer expires after 15 minutes, then the timer runs out. A pop-up window has another call-to-action message, and if you click the "you are not ready" button, you will receive another offer. You will get 40% off and pay $19 for a 6-month subscription.
So, after purchasing your newsletter subscription and receiving them in the mail. You can then check out what companies the author is referring to. Now, whether you invest your money in these companies or not is entirely up to you. I would recommend doing your own research before you do anything.
If marketing spiels easily persuade you, it's better to consult someone you know who's knowledgeable in stock market investments to validate the newsletters' claim. Perhaps you don't really have to spend money for the newsletter subscription in the first place since you can talk to your friend about stock market investing.
Can You Make Money with Fluorescent Sand?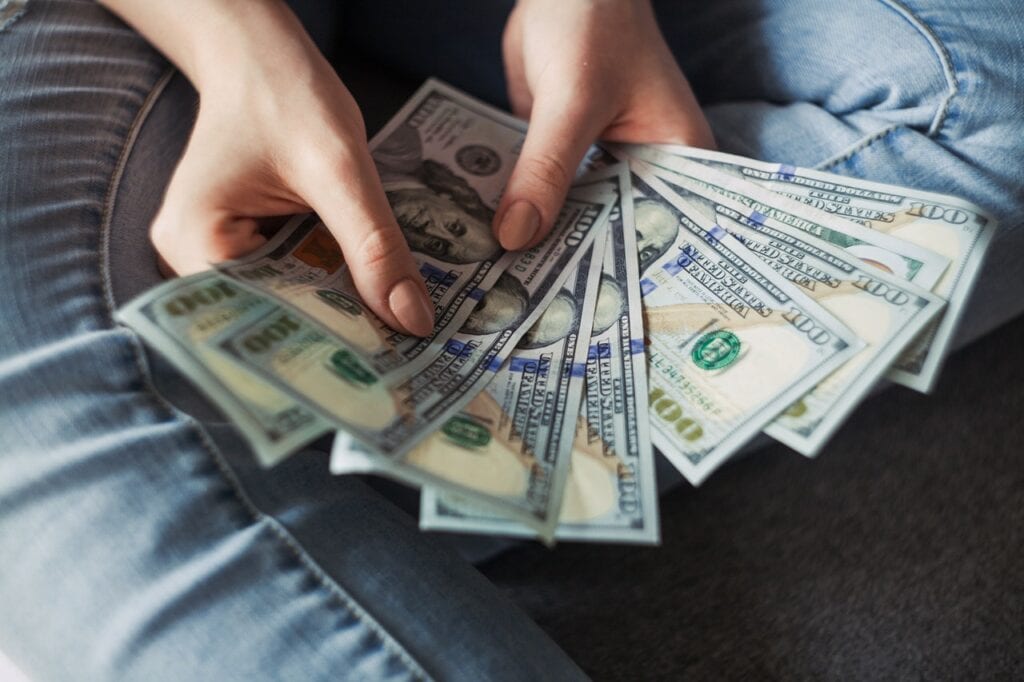 I would say yes and no. Investing in stocks and buying shares is not for everyone because you need to have money. You will need to set aside some money to start investing. Your profit will depend on how much you have invested and whether it will profit.
The next thing you probably need is some knowledge about buying stocks and shares. The newsletters could provide you with some information about it, but you will probably need more than that, such as the steps on how to invest.
You will most likely learn this from online courses than from newsletters. Moreover, you can find a lot of tutorials on YouTube about stock market investments. You could be better off starting from there instead of subscribing to financial advice newsletters.
How To Make Money With Fluorescent Sand?
If you're thinking of making immediate money from Fluorescent Sand, this will not happen. If ever you started investing in the companies the author recommended, it would take months and probably years to see your investment grow.
There's also no guarantee of investment returns as it will depend on the companies' performance in the stock market and other factors that impact it negatively.
The Pros & Cons of Fluorescent Sand
Fluorescent Sand may have its cons, but it also has its pros. Here's a list to help you better decide whether or not you should subscribe to the newsletter.
Pros:
Low subscription fee
Credible source
The opportunity is in its early phase
Informative
5G potential earning investment
Cons:
Auto-renewal of subscription
Misleading marketing
Lacks income disclosure
Lacks stock investment training
Too much information
Low chance of earning
Fluorescent Sand and its newsletter Automatic Fortunes do not have any lawsuits filed against them. However, Banyan Hill's parent company, Agora Financial, has had several lawsuits.
1995 Ginsburg vs Agora Inc – A lawsuit was filed against Agora Financial, claiming that they violated the Federal State and Securities Laws.
2005 Lubin vs Agora Inc – A lawsuit against Agora Financial concerning Potential Violation of Maryland Securities.
2003 SEC vs Agora Inc – Frank Porter Stansberry and his newsletter, the Pirate Investor was found guilty of profiting from selling false financial information advertised as insider tips. Both defendants were ordered to pay $1.5 million in restitution, including civil penalties for marketing false stock market information and defrauding subscribers and investors.
These lawsuits say a lot. I have not even gone through the long list of online negative reviews. If the parent company has a bad reputation, it affects the rest of its child and partnership companies. Banyan hill may not be facing any lawsuit yet, but the 85 complaints on the BBB website speak for themselves.
Some of these complaints are about not receiving the products after making a full payment, unable to cancel their memberships even after several phone calls. They have not received their refund despite the money-back guarantee.
Is Fluorescent Sand Legit?
I can say that Fluorescent Sand is a legitimate source of information since it came from a credible author with many years of experience in finance and marketing.
However, I would have to say that there's no guarantee of earning big investment returns from capitalizing on companies that the author recommends.
The stock market can drastically change at any time. It is always difficult to predict when is the best time to invest and when is the best time to sell. There's always a risk of losing money during the process.
Final Thoughts
My final say about the Fluorescent Sand is that you're better off without it. You can invest in the stock market even without the help of a newsletter subscription. There are plenty of reliable sources online that are free, which would even teach you more about investing in the stock market than the newsletters' contents.
Although the standard subscription doesn't cost that much, many newsletters will pile up eventually. It's better to save up that money instead or use it on something more important.
I'm not saying that investing in the stock market will not yield profit. Please don't get me wrong. Some people make money from investing in stocks. But they did their research and learned from their experience. They may have even lost a lot of money before gaining profits. And it's all part of the risk you have to take if you decide on making a stock market investment.
If you need help choosing the right Affiliate Program, check out my #1 recommendation on building a successful Affiliate business online. You can get access to hundreds of training videos, 24/7 support, professional consultations, private access to training guides, tools, personal private assistance, my personal help, and much more.
PS: Wealthy Affiliate Review, (My #1 recommendation in detail).
Working Online From Home - A Proven 4 Step System
See the 4 steps to working online from home & earn residual income