If you are starting affiliate marketing and want to keep within your Christian faith for your online business, there are many great Christian affiliate programs for beginners.
Below are 13 Christian affiliate programs that I personally recommend.
Affiliate marketing is all the rage with people of all races and religions getting involved. In fact, it is so popular that Christians and Christian organizations are jumping on the bandwagon and helping them make a little money online with Christian affiliate programs.
One of the differences between the Christian affiliate marketing platforms, and the secular ones, is that the former platforms ask people to pray for guidance as they make their selections. It is not money that is the root of all evil.
The Bible says it is the love of money that is the root of all evil. That means that Christians can use the affiliate marketing business model to earn money, support their families, and run a real affiliate marketing business.
What affiliate products or programs, are they joining?
The Top 13 Christian Affiliate Marketing Programs
Here are some of the top Christian affiliate marketing platforms and some of the details that make them the best of this branch of affiliate marketing.
1. ChurchSource Affiliate Program
This is one of the older Christian affiliate marketing platforms in business today. It has been around for about 20 years, and it prides itself on having top customer service.
This platform provides access to many Christian products geared towards the clergy and those who live a normal Christian life. The dashboard may be a bit overcrowded, but that is because this platform offers so many products for you to represent.
Main details:
Website: https://ChurchSource.com/pages/affiliate
Commission rate: 10% per sale
60-day cookie
Bibles, Bible studies, Christian books, study guides
Want to learn how I earn my passive Income working from home?
Click here right now for our review, my personal help, and instant access to our free training videos where we'll show you exactly how we did it ourselves starting out as complete beginners without ANY prior knowledge or experience in marketing online whatsoever!
2. eHarmony
You may recognize the name of this affiliate program as it is big in Christian online dating. The company has a big internet presence even though its product lines are limited to selling dating memberships.
The commission split is quite good, and you can make between 20 and 50% every time someone buys a membership through your affiliate links. The company can fit right in with your current lineup of Christian dating sites. Helping people hook up in the Christian way can be very rewarding and a good Christian affiliate program to join.
Main details:
Website: https://www.eHarmony.com/about/affiliate-program/
Commission rate: 20% – 50%
EPC: $93.55
Cookie duration: 45 days
3. DaySpring Affiliate Program
If you want to add a little spiritual influence to your family's or relatives' big events, this is the company to do it with. They specialize in Christian greeting cards but also have added 7500 other Christian products for you to represent.
One of the main factors that support this company is that it is part of the Hallmark family. What makes it stand out is that it gives its affiliates a 13% commission on all sales.
Main details:
Website: https://www.DaySpring.com/affiliate-program
Commission rate: 13%
EPC: $31.78
Cookie duration: 30 days
4. Bein Harim Tours Affiliate
Finding the right tour company to travel with can be only a click away for your website visitors. Traveling to the Holy Land can be a unique experience when you use this travel company.
They do it all and make sure they get the right locations. You can be a part of that action by promoting the company's tours and earning a little commission. People love to travel, and you can be a good part of their experience by sending them in the right direction.
Main details:
Website: https://www.BeinHarimTours.com/partner-with-us/
Commission rate: 15%
EPC: $30.41
Cookie duration: 90 days
5. Ivy Robes Affiliate Program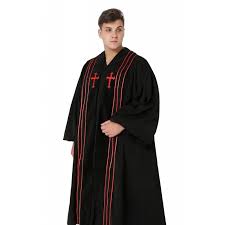 It is just like the name says. This company sells all sorts of religious robes to meet any church event or choir special. They do it in style as they make their own robes instead of using a drop shipper or reselling other companies products.
By manufacturing their own products, they can keep the price lower than their competitors. Plus, they can make sure quality control is second to none. They also ship internationally so that you can take a lot of orders from overseas.
Main details:
Website: Ivy Robes Affiliate Program
Commission rate: 7%
EPC: $81.67
Cookie duration: 30 days
6. PureFlix Affiliates
Here is the Christian alternative if you are tired of the movies coming out of Hollywood and secular film producers. You can feel good about representing these movies as they are shows of faith.
There are also cartoons, sports shows, and more wholesome family entertainment. Plus, they stream to PCs, laptops, android, and iOS systems and devices. The commission split is done in two ways. You get a lower commission if your visitors sign up for the free membership and a larger one if they get a paid membership plan.
Main details:
Website: PureFlix.com
Commission rate: Up to $15 per sale
EPC: $18.89
Cookie duration: 45 days
Build a Successful Niche Website From this Affiliate Program
See My Proven 4 Step System for This Affiliate Program
7. S&S Worldwide Affiliate Program
As a business, this is the granddaddy of them all. Affiliate marketing hasn't been around for very long, but this company has been meeting people's product needs since 1906. They know their business well.
Their wide range of products also includes a dedicated Christian section where your Christian friends, neighbors, and customers can find what they need to educate their families. There are about 10,000 different products to work with, giving you lots of room for diversification. Just watch out for their cookie duration.
Main details:
Website: S&S Worldwide
Commission rate: 7%
EPC: $41.05
Cookie duration: 14 days
8. Mozaico Affiliate Program
There is a myriad of different products you can represent, and they are not all the same. One of those unique products comes from this company in the form of mosaics. These are religious-themed mosaics that anyone can install themselves.
The mosaics come in a variety of different price levels, making sure you can earn a nice commission on your sales. It is a way to improve the value of a home without going to a lot of expense to get the job done. Helping people raise the value of their homes is fun as well.
Main details:
Website: Mozaico.com
Commission rate: 15% per sale
EPC: $253.74
Cookie duration: 90 days
9. Judaica Webstore Affiliates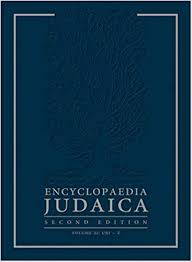 If you have clients interested in Judaica or Israeli art, the company will sign up as an affiliate. It promotes top-quality Jewish wine, cosmetics, food, and a lot more. Bring a bit of the Middle East to your clients and help them upgrade their lifestyles.
Your target audience may start with Jewish families, but it can expand to Christians who like Israel and want to try some of their products. Not everyone can travel to the country so bring the country to them.
Main details:
Website: JudaicaWebstore.com
Commission rate: 10%
EPC: $64.64
Cookie duration: 30 days
10. Fontanini Store Affiliate Program
Highlight the Christmas season and other religious holidays by helping people obtain finely crafted religious figurines. These figurines are hand-painted, and their size ranges between 3 1/2 to 70 inches tall.
Not only that, but you can also help them get crucifixes, glitter domes, and other products. The upper end of the product lines will help you get the most commission, but the smaller sales do their part as well in helping you take care of your family. You would be surprised at what sells through your efforts and how much money you can make.
Main details:
Website: https://account.shareasale.com/newsignup.cfm?
Commission rate: 10%
EPC: $15.46
Cookie duration: 30 days
11. Kerusso Affiliate Program
Christian clothing is becoming popular again. People like to share their faith through their clothes. You can be a big part of that evangelistic effort by directing other Christians to Kerusso markets' products.
The company is Christian-owned and operated, ensuring you can be true to your faith as you work with them to get the products to the Christian public. Kerusso has been in business for over 25 years, so it is not going anywhere soon. Their high commission rate is nothing to sneeze at either.
Main details:
Website: https://www.Kerusso.com/pages/sell-kerusso-products
Commission: 20% commission on sales
45-day cookie length
EPC is unknown at this time
12. Answers in Genesis Affiliate Program
All it takes to represent the myriad of AIG products is a banner headline placed in a strategic spot. Once a visitor to your site clicks on the banner and buys something, you earn a little pocket change.
AIG works hard to help people shore up their faith and be strong believers. You can play a role in that by helping to support and promote their DVDs and other products. AIG is not the cheapest commission-paying affiliate platform making them a go-to business to help you earn some money.
Main details:
Website: https://AnswersInGenesis.org/store/affiliate-marketing/
Commission: 12% on sales
Cookie: You'll find out when you sign up
EPC is not known at this time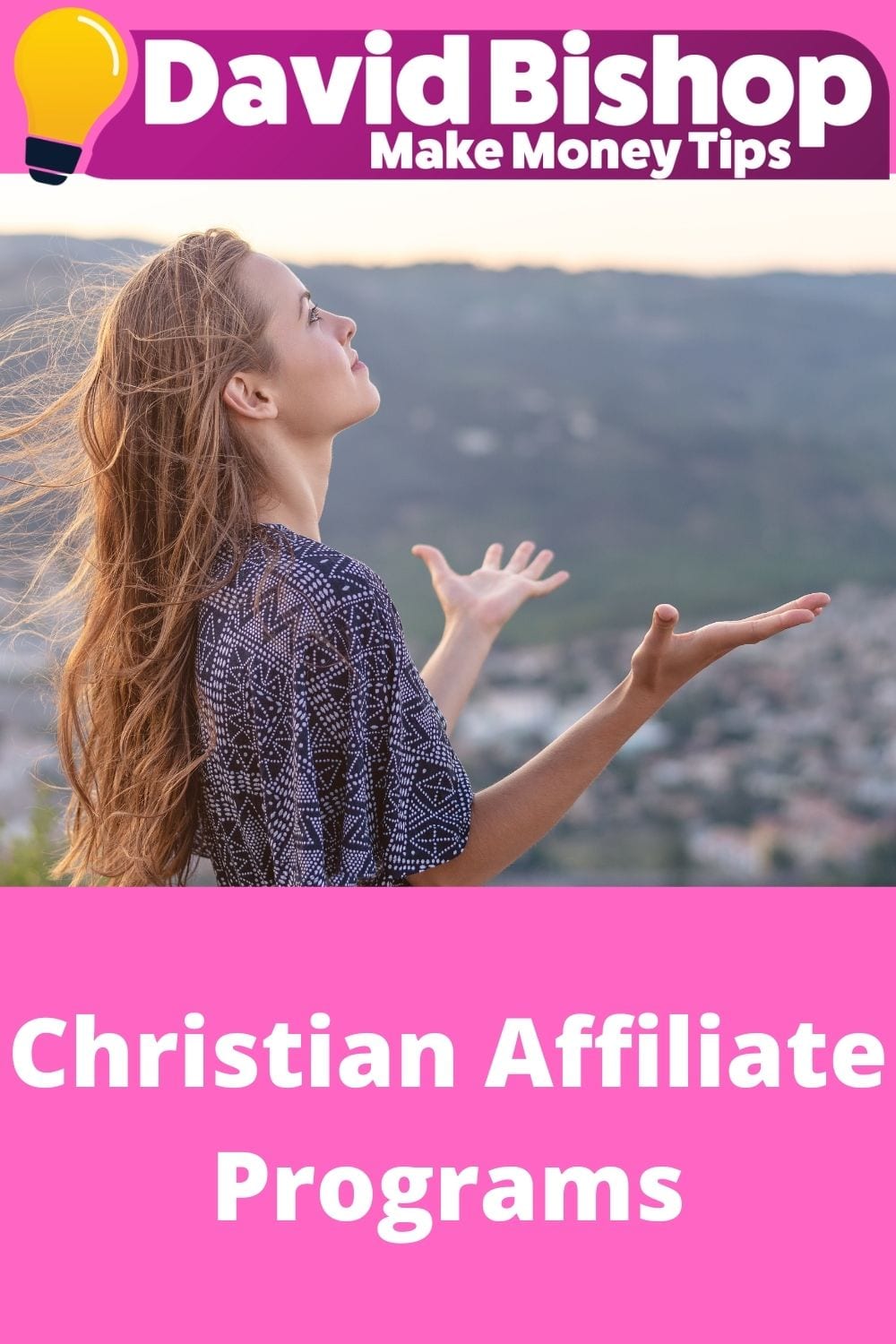 13. Awin Affiliate Network
This may not be a Christian affiliate program, but it is an affiliate network that contains affiliate programs for Christians. The platform has over 16,000 vendors making sure you have enough products to promote.
Also, the platform has the tools you need to make sure your website is optimized and ready to handle customers with your affiliate links. The program is simple and easy to understand, and the dashboard area is not complicated or hard to navigate.
Main details:
Website: https://www.Awin.com/us Possible 30-day cookie
Commission: is unknown
EPC is not known either
final thoughts
Making a little money is not wrong, even for Christians. There is a huge Christian market out there waiting for you to help them buy their products to help them in their Christian life.
Earning a little commission makes sure you can take care of yourself and your family. Check out these top Christian affiliate programs and see if the fit is right for you.
Except on a few occasions, your commission split should be in the double figures, which means you can be financially secure if you do your work right.
If you need help on how to get started, check out my #1 recommendation on building a successful business online. You can get access to hundreds of training videos, 24/7 support, professional consultations, private access to training guides, tools, personal private assistance, my personal help, and much more.
PS: Click here to review my #1 recommendation in detail.