What is MLM lead generation? Lead generation is the lifeblood of any MLM business. The bottom line is people fail because they do not sponsor anyone in their business. They do not get many retail customers either. You need more customer and distributor leads!
Succeeding in an MLM business comes down to 2 things.
1. Retail customers.
2. Sponsoring new distributors.
Finding people to buy your products at the retail level is good for your cash flow. Many people get into direct sales of a product just so they can make money selling it.
However, most people join an MLM company so they can build their own business, and to do that they need to sponsor people on their front line and into their downline.
What stops them?
Leads, and more leads!
Wikipedia says "Lead generation is the initiation of consumer interest or inquiry into products or services of a business".
We could define a lead generation for an MLM business as the initiation of a prospect's interest in your business opportunity. In layman's turn, it just means finding people who would be interested in hearing about your business opportunity.
It's much easier to define what lead generation is than to actually go about doing it. Until you develop a skill for generating new leads this is a lot of hard work.
Especially if you're doing it face-to-face. There are still people who build a prospect list of potential distributors based on people they already know.
That means sitting down and writing out a list of family members, friends, and acquaintances. I would submit that's actually the worst thing you can do if you want to build a prospect list.
Today you can capitalize on social media as a way to generate new leads for your business. However, what's interesting is you're not directly contacting people, but rather you're putting yourself out there when they can contact you.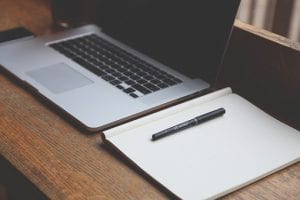 How do you do that?
1. Start a blog. The first thing I would say is to start a blog and put a lead capture page on it.
Using your blog is a way to enhance your credibility and encourage people to subscribe to your email list. Use Aweber to build your list in an autoresponder.
Make it beneficial for them to do so. Create valuable information that somebody who's looking for a way to make money, or start a business of their own, would be interested in it.
Once you have their name and email address you can contact them over and over in a passive-helpful way. This builds your credibility and you begin to establish a relationship with them until they want you to show them how to make money by joining your MLM business.
2. Join social networks. Facebook and Twitter would be at the top of the list. Next, I would join YouTube, LinkedIn, Instagram, and Pinterest if you have time.
Let me correct that. I definitely would start a YouTube channel to publish videos in.
I would also post the videos on my blog and learn the simplest ways to do that. Animoto is what I use for video creation and publishing on YouTube.
Want to learn how I earn my passive Income working from home?
Click here right now for our review, my personal help, and instant access to our free training videos where we'll show you exactly how we did it ourselves starting out as complete beginners without ANY prior knowledge or experience in marketing online whatsoever!
3. Buy leads? You can purchase leads from a lead generation company and begin contacting those people.
The business opportunity you join may have a source for purchasing leads, or a co-op advertising program you can join.
This is something you can do in conjunction with blogging and social media marketing.
The nice thing about purchasing leads is you have people to begin contacting the right way.
You do not have to wait for somebody to contact you via social media or from reading your blog post.
The downside is you have no relationship with these people, so whether you're emailing or telephoning it is a cold call. The actual success rate for cold calling is much lower than working in a warm market of people who know who you are.
I do not have a personal source for buying MLM leads. When I did a Google search for "best sources to buy MLM leads" this company came up first.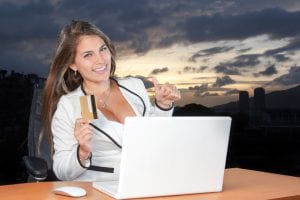 Credible MLM trainer, writer, and speaker Doug Firebaugh had this blog post: 15 MLM Lead Companies in Network Marketing
4. Email list. Build your own email list on your blog and by promoting landing pages. I personally think this is the best long-term strategy because an email list of names and emails of people you can contact will always be there for you. Again I recommend Aweber.
Simply put an email list of subscribers who know who you are is a valued asset you can continue to capitalize on far after you initially add them to your list.
In network marketing, you simply will not succeed unless you can sponsor new members into your business opportunity. Initially when you first start the majority of your time should be spent on lead generation for your front line.
Hopefully, your upline and MLM company will have a system in place that you can tap into. Once you begin to build your prospect list you will start to sponsor people on your front line.
Then you can begin to work with people in your downline. If you like people, focusing on personal sponsoring, and working in your downline, can be extremely gratifying, not to mention profitable!
Final Thoughts
Use the Internet for MLM lead generation and for finding retail customers. Get leads for both parts of your business and follow up by email over and over until they buy your products or join your business! Learn Internet marketing skills until you get very good at this approach and are finally making money in your business!
Working Online From Home - A Proven 4 Step System
See the 4 steps to working online from home & earn residual income