In my Team National review, we see a multi-level marketing company that sells savings club memberships. In simple terms, joining the company allows you to access products at a discounted price. Members are set to receive rebates around the United States as well.
Name: Team National
Website: www.TeamNationalusa.com
Price: $795/ $2195
Owners: Dick Loehr
Overall Rank: 90/100
Team National Review: About
The company was founded in 1997 by Dick Loehr but is currently run by his daughter Angela Loehr. It has stood the test of time against several complaints about its business and management model.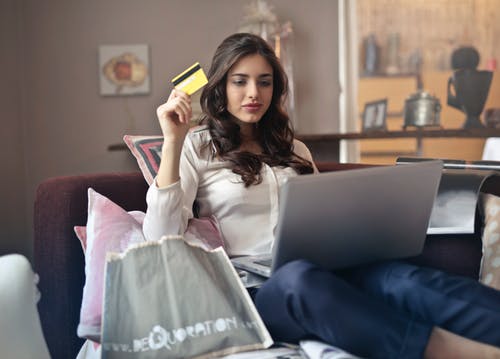 In recent years Team National has been able to plateau at about $1B annually. They have received multiple awards, such as the South Florida Top Workplaces award in 2019. In terms of its legal framework, the company is registered with the US chamber of commerce, DSA, and DSEF.
Team National has three main opportunities:
1. A savings club membership that allows you to join other people to create strong buying power. For instance, this allows you to get massive discounts on cars, furniture, etc.
2. A direct sales program where members can sell discounted products to consumers.
3. A recruitment opportunity where current members can earn a commission for signing up new members.
As much as the company tends to brand itself as a buying club, it still portrays many features that warrant it to be a full-blown multi-level marketing organization. That said, there are two sides to a coin.
Let's examine this in the subsequent section.
Team National Review Pros and Cons
Pros:
Governance by the Direct Sales Association: The company complies with the DSA Code of Ethics which sets the following rules for distributors: keep private information safe.
Document all present and anticipated future sales in a factual sheet.
Honesty in the review and comparison of products.
Put in writing your terms of the contract with a company.
Earn a Passive Income While Working at Your Day Job
Learn How to Start Your Own Affiliate Business
Follow My Simple 4 Step Formula and Copy the Exact Method I Used to Quit My Bus Driver Job
Charity: Team National spends some of its proceeds to support multiple charitable courses such as Gateway for cancer research, Girls Club of Broward County, and Lakes Burn Camp.
Transparent income earnings: The company publishes an income range chart based on their current independent director portfolio.
This is helpful information for prospective members to estimate their returns on investment. From the look of things, the chart has modest figures that can be trusted.
The ability to work from home: when you get the drift, it is possible to pay your bills entirely from home.
Great networking opportunities: In this line of work, you are required to constantly close sales. This means you have to constantly meet new people and get good at convincing them to come on board every time. Since you belong to the same club, such relationships can open windows to stronger possibilities.
Cons: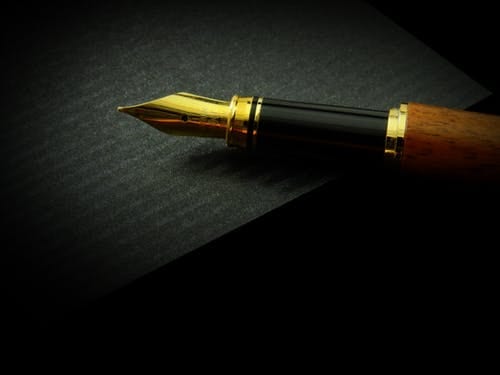 The high cost of membership: Although the package's longevity is decent, the upfront cost might turn off a lot of people.
The high volume of sales required to make money: the current threshold to get a check is 10 points; this translates to an equivalent of selling 10 2-year packages, or two 2-year packages plus three-lifetime packages.
Keep in mind that convincing people to come on board is quite hard, especially with the bliss of e-commerce, where people can always get similar or better discounts.
Limited refund policy: You only have three days to get your money back after purchasing a package.
Poor website content: Not only is the Team National website content unclear, but it is also sketchy, and there's little to learn before signing up. This can limit your decision-making material.
Lack of transparency with the company information: To learn anything substantial about the company, you need to speak to a third-party representative. Questions on membership processes and terms, the amount of money to be made and a breakdown of services offered are not clearly outlined.
 

Earn Passive Income Online and Work From Home Using My Secret 4 Step Formula!

Let me show you a simple 4 step proven system that many are using and having the same SUCCESS!

 
Who is Team National for?
Team national is for anyone who wishes to get a discount on purchases without doing a little online research. People with great marketing and interpersonal convincing skills can also be good candidates for this venture. All in all, it boils down to a person who can adequately navigate the stormy world of network marketing.
Team National Review: Tools and Training
Team National offers a training program on its website upon sign up. However, it might not be assistive in getting any traction at all. The other option is finding a mentor, which you have to request and wait.
There is more training content available only for distributors who purchase a $10 personal website. In general, significant personal investment is required to succeed with Team National. Aside from your marketing abilities, you will need the following tools:
Computer to access the internet: This is meant to manage all your marketing platforms.
A lead capture page: This is meant to direct people who land on your adverts to your business. This could be from Google or social media ads.
A strong mentorship circle: This could be your fellow distributors who can assist you in sharpening your marketing skills as well as help you overcome obstacles they have met before.
Team National Support
There is little support offered by the company directly. However, there are several local communities you can join within your area.
There are also many social media pages and forums you can learn from. Smaller groups tend to be more effective when it comes to rallies and seminars.
Team National Review: Price
Team national states that becoming a distributor is free. However, there is minimal benefit to this.
For significant returns, the following are their two main packages:
A $795 standard membership package: A two-year offer that gives you and your household access to savings on purchases you make through the platform.
A $2195 premium membership package: A lifetime membership that supports your entire family and up to five of your employees.
All members get to enjoy similar discounts regardless of the package they pay for.
What Does The BBB Say About Buying & Saving Clubs
To me, the most common ideas of a buying or saving club would be Sam's Club and Costco. You join a company like this because you want to save money buying in bulk. With a low yearly fee, you get access to shopping that people, not members, cannot get.
Because this is low risk, and the membership costs are minimal, even if you don't use it a lot, you're probably going to come out ahead.
Is that the case with Team National? I thought I would look at this from the point of you of the Better Business Bureau.
Comparison Shop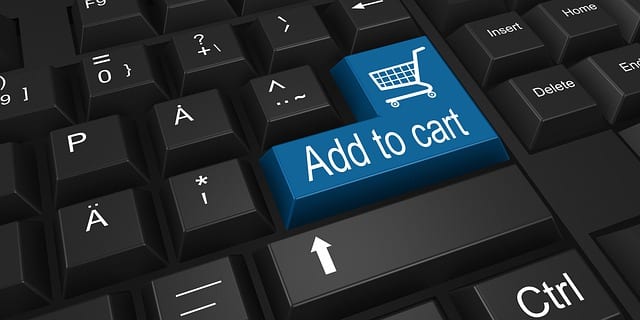 If you're going to get a membership into a buying club, you need to compare the prices and services of other retail outlets or comparable business opportunities. They give examples that could help you determine whether it's really worth joining the club or not.
Generally, this is based on the discount that you're going to get. An example the BBB gives is if you spent $500 to join the club, and you get a 25% discount on purchases, you would need to spend $2000 to break even. Anything you spend above that has you coming out ahead.
They tell you to always look at catalogues that have prices. If the buying club is unwilling to let you see those before you sign your contract, don't do it.
Team National Rates High With The BBB
The BBB says that Team National has been in business for 22 years, and that checks out. They give it an A+ rating which is outstanding for this type of business.
This carries some weight because people file complaints with the Better Business Bureau, and they then track how the company handles those. They also look at other things such as…
– type of business
– time in business
– transparent business practices
– failure to honour commitments
– licensing and government actions
And more…..
They also look at if there are any advertising issues such as false advertising. Team National has done very well from all appearances and is a network marketing company that can be hard to do.
As I've said in other reviews, network marketing has had a black eye in the past because of the low failure rate. However, people who complain the most are often people who join a business and expect to get something for nothing. That certainly isn't the case in MLM programs such as Team National.
My Final Opinion Of Team National
The entire idea behind the company is good, but it lacks in the amounts of returns you get as a representative compared to what Team National gets. The limited amount of information directly from the company is raising eyebrows all over the internet. You might want to consider all your options before jumping on board.
Team National At A Glance
Team National is an MLM that promises to earn you discounts when you hit the right number of sales. On the other side, the company fails to paint a clear picture of its value proposition, resulting in a mixed reaction to its business model.
Name: Team National
Website: www.TeamNationalusa.com
Price: $795/ $2195
Owners: Dick Loehr
Overall Rank: 90/100
Team National Review: Summary
This has been a fairly enlightening Team National review for me. I was not aware of the company.
The fact that they are a $1 billion company in network marketing shows you how many companies are doing this type of direct selling. Team National is different from other health and basic commodities MLM companies. That might be something worth looking at if you're interested in direct sales, buying clubs, and multi-level marketing.
If you are really interested in creating your own home business, check out my #1 recommendation on building a successful business, where you can get access to hundreds of training videos, 24/7 support, professional consultations, private access to my training guide and much more.
Pros
The company complies with the DSA Code of Ethic
Document all present and anticipated future sales in a factual sheet.
Team National spends some of its proceeds to support multiple charitable courses
Cons
The high cost of membership
The high volume of sales required to make money
Keep in mind that convincing people to come on board is quite hard.
Need Passive Income?
A Simple 4 Step System
Enter your email and gain access to my make money tips and receive your free gift.
Working Online From Home A Proven 4 Step System
See the 4 steps to working online from home & earn residual income