With many job postings online, there's always one that baits you into joining an MLM as you would see in this online team builders review. When you're in dire need of a job, sometimes you will never know what you're getting yourself into until you're being sold expensive product packages.
And that's basically what you will understand with Online Team Builders, is that it was able to attract people into its networking business. So, before you join them, could you read our complete review below?
Product Name: Online Team Builders
Founder: Nancy Rote
Product Type: Business web-based solution and MLM
Price:

$29.95 one-time sign-up fee
The $199 – $499 price range for Essante Organics kits

Best For Advanced Marketers
The Online Team Builders is a marketing platform for the agents of Essante Organics. It provides marketing tools to enable its agents to generate more leads and invite more members to join. If you join them, you can earn commissions from the sales you and your team make. Overall, it has a similar structure, to other MLM, but with tools, training, and support from the Online Team Builder's platform.
What Exactly Are the Online Team Builders?
The Online Team Builders or OTB is a web-based marketing platform made for Essante Organics by Responsive Data LLC. They offer business web-based solutions to help their members become successful in building their businesses. It provides a complete marketing set of tools for its members. When you join their program, they will provide you with the following:
Powerful Prospecting tools

A comprehensive contact management system with a set of tools to help simplify your daily business-building activities.
The dashboard contains prospect snapshots, recent prospects, recent invoices, training, weekly call schedule, news and promotions, calendar, and tasks.
You will also see if your prospects have opened your email, watched your video, or clicked through and reached the marketing page.

Effective Email Marketing

An email marketing tool where you can make follow-ups to your prospects set up an email autoresponder, create pre-written email marketing campaigns, or create your own.
You can also schedule a follow-up email up to 1 year in advance.
Email broadcasting service is also included.

Manage and Generate Leads

You will have access to a full set of tools and marketing websites to help you generate leads.
It includes product and business landing pages, custom domains, domain management, business cards, and more.
You will also have the ability to rotate leads to your members using the co-Op rotator feature.

Mobile app for team building

This will provide you with pre-built text messages, but you can also customize them.
You will be able to view your landing pages and marketing sites that you will easily share with your prospects.
It will also provide you with team-building progress via data charts, contact information, scripts, news, and available training modules.
How Do Online Team Builders Work?
When you visit the Online Team Builders website and click on the call to action "Activate your free training system," you will be asked to enter your enrollment password. And if you don't have it, you need to contact your enroller for the password. Unfortunately, there is no other option to enroll other than being referred to and receiving a password for the enrollment.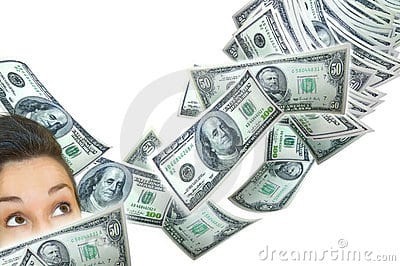 Some people have received an email or phone call invitation for an "interview." You will have the option to set the time when you would like to have it. Based on the reviews of the people who have experienced this, I told them that it works a home job but never mentioned the company name, salary range, or position title.
The OTB agent will be keen on telling you to be at least 2 minutes early for the "interview" and will repeat the same information several times during your conversation. If you can attend your interview, you will find out that it is not what it is but a sales webinar that promotes the system without telling you what product or products you will be selling.
If you were referred by one of the OTB agents and received the password, you need to go to the website and enter the password. You will be filling out a form with your contact information, setting up your account username email address, and setting up your password.
Then once you are done, you will be contacted for your interview or schedule a sales webinar appointment. When you attend the sales webinar, we will present you with 8 product kits with prices ranging from $199 to $499 plus the one-time fee of $29.95. By this time, you will learn that the Online Team Builders is in partnership with Essante Organics and that you will sell their products as their "Brand Partners."
Essante Organics is a company that sells a range of products for weight loss, personal care, anti-aging, alkalizing, and home care.
Can You Make Money with Online Team Builders?
Like other MLM companies, you will earn from your referrals and receive commissions from the products you sell. Here's a summary of their compensation plan:
Paying for the one-time fee – will only allow you to become a wholesale customer. We will provide you with a website and a 30% commission on every sale made from the website.
You need to purchase one of the 8 kits – to become their Brand Partners
Retail Sales – You will get 30% from retail sales and 5% from the sales made on your downline.
Enroller Bonus – You will receive bonuses from every sale of starter and "go green" kits.
For example:
$50 bonus for the $199 pack
$100 bonus for the $499 pack
How To Make Money With Online Team Builders
I want to say yes. The compensation plan looks promising, but you may not earn as much if you don't have referrals. Some commission eligibilities also require good sales performance from your downlines, which means you will not make as well if they don't.
The Pros & Cons of Online Team Builders
If you're thinking of joining the online team builders, it's best to check out its pros and cons to know what you can expect from the company.
Pros:
A legitimate platform that offers tools for marketing.
A good platform to support Essante Organics agents.
Cons:
Their ads and job postings from job sites present a work-from-home job such as customer service, but it turns out that they are MLM.
The tools are specially made to sell Essante Organics products only.
You can find better email marketing tools out there.
To make the most of your earning potential, you need to purchase the product kits first.
Not much information about the owner or company history they are not available on the website.
You need to have a referral link to join, and you can't directly create your account.
Plenty of negative reviews.
Any Negatives? Beware of Lawsuits
In 2016, the Environmental Research Center, a non-profit organization, filed a civil complaint against Essante Organics. It was filed in Alameda County Supreme Court. They alleged that Essante Organics products have traces of lead and lead compounds on some of their products. Besides, they failed to warn the public about them.
The Environmental Research Center prohibited the company from manufacturing, distributing, or selling the affected products in California. They also sought civil penalties against the company, which resulted in a $500 fine and compliance with the Health and Safety Code.
I didn't find any lawsuit against the Online Team Builders, but there are plenty of reviews you can find anywhere online.
Are the Online Team Builders Legitimate?
The straight answer is yes. It is a legitimate platform that you can use to market Essante Organics products. It's just that it was developed for one company's marketing alone. If you have another business to market, you won't be able to use this platform.
Final Thoughts
In my Online Team Builders Review, I have concluded that it is a legitimate marketing tool that you can use if you become the brand partner of Essante Organics. You'll find it helpful because it was designed and developed for the Essante Organics company.
But they should have allowed people to directly register on the website even without the referral's password. Other MLM companies will auto-generate a referral closest to your location if you don't have one.
They come as a bit secretive, and the false ads are too disappointing for those who want a legitimate job aside from networking. Plus, there is no information about the owner anywhere on the website.
I did a lot of digging to find out who the owner is, but there's not much information about the person. The company history, the people behind the company, and their customers' testimonials are not available on their website.
If you have skills in marketing and have the charm to attract other people to join, then maybe Online Team Builders is good for you. Otherwise, you can try other MLM companies with better compensation packages.
If you need help choosing the right Affiliate Program, check out my #1 recommendation on building a successful Affiliate business online. You can get access to hundreds of training videos, 24/7 support, professional consultations, private access to training guides, tools, personal private assistance, my personal help, and much more.
PS: Click here to review my #1 recommendation in detail.
Working Online From Home - A Proven 4 Step System
See the 4 steps to working online from home & earn residual income