In this article, I want to talk about affiliate networks. More specifically we will look at the 10 best affiliate programs to join so you can get going quickly in affiliate marketing.
Affiliate marketing is currently among the largest online industries or business models as it is often referred to. People including bloggers and entrepreneurs are generating lots of income through it.
Even if you are a newbie, you can make it in affiliate marketing provided you do it right. If you aren't doing it correctly you are greatly missing out on income that you can generate through your websites.
This includes finding a network to join that gives you access to multiple affiliate merchants, vendors, products, programs, training, and so on.
So, first of all, let's define exactly what an affiliate network is.
What is an Affiliate Network?
Affiliate networks or programs are places you can go to find products to promote. In affiliate marketing, you can make money by promoting a product that's not yours.
It involves working for a commission. You need to have a website and offers you are showing that are relevant to the audience in your niche.
An affiliate network brings together publishers and merchants. You are the publisher or affiliate, and the merchant is often called the vendor.
Affiliate Networks Offer Programs With Three Types Of Payments To You
a) Pay per Sale – It's the most common type of payment. The affiliate marketer gets paid when the client sent to the company's website buys a product. The commission paid is usually a small percentage of sales.
Earn a Passive Income While Working at Your Day Job
Learn How to Start Your Own Affiliate Business
Follow My Simple 4 Step Formula and Copy the Exact Method I Used to Quit My Bus Driver Job
b) Pay per Click – In this scenario. there are fixed rates the affiliate marketer gets paid when clients click the link that directs them to the product owners. Here, the customers don't have to purchase anything. Clicking the link is enough.
c) Pay per Lead – Here the affiliate's payment is determined by the number of visitors sent to the organization's website. This is often earned when your website visitor fills out a lead form or downloads software.
The Top 10 Affiliate Networks That Are Easy To Join
1. Amazon Associates. It's one of the best affiliate networks because there are so many physical and digital products to promote. You can search for any product that suits you and sells it. It's easy to join, and you get approved automatically. Plus, Amazon associates have a 24-hour cookie, you, therefore, get paid your commission within 24 hours when someone clicks on your link and buys something.
2. Google AdSense. Once you join AdSense, you will be an affiliate of Google. They pay for every client's click that you are directing to their advertisers. It's very easy for even a newbie to maneuver his/her way. You can monetize anything and earn income from it.
3. Share A Sale. They have a search feature that allows you to identify products relevant to your niche. Plus, they have products from lots of companies. You can even earn up to $100 worth of commission. The only setback is that they don't pay via PayPal.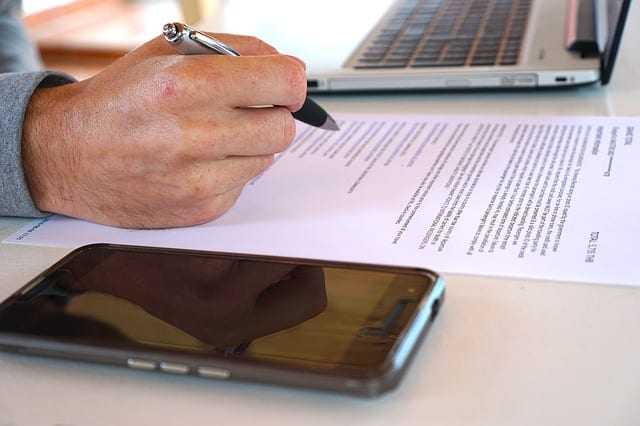 4. Affiliate Window. Here you can find several products ranging from technological to fitness equipment. It is ideal if you have an audience that can spend more money on online products. Because, the more the customers spend, the more commission you get.
5. eBay Partner Network. Similar to Amazon. eBay has a wide range of products. It's among the best networks for you to work as an affiliate. You can pick from the products and anyone who, shops by clicking your affiliate link means that you get a direct commission.
Earn Passive Income Online and Work From Home Using My Secret 4 Step Formula!
Let me show you a simple 4 step proven system that many are using and having the same SUCCESS!
6. ClickSure. It's a great place if you are mostly into financial products such as Stock Trading, Forex Exchange, and others. If you advertise enough you have a chance of getting more income from this network.
7. ClickBank. It's among the oldest affiliate networks. As a result, it has a great reputation in the marketing world. Other than affiliate marketing, it also offers SEO. It's a good network that you can use to generate income.
8. CJ.com. At CJ, you can be sure of getting tempting offers that you won't find elsewhere. The approval is automatic, and you can begin work immediately. Here, you can promote different offers depending on the category of your audience.
9. Rakuten. Linkshare. Rakuten used to be Linkshare. They are quite popular and can provide you with a wide range of affiliate programs. You can check it out and see what they can offer. Plus, you can also advertise your goods and services.
10. Wealthy Affiliate. This is a training program with a membership product you can sell. It can be called a network in that it teaches you how to become an expert in affiliate marketing. It has high commission rates. Plus you get a free trial training program to check them out. My number one recommendation.
Final Thoughts On The 10 Best Affiliate Programs To Join
If it has been hard for you to find an affiliate program to join you can use one or all of the above networks. They are easy to join, and you can start earning some good cash from them very quickly.
It's helpful to determine the type of affiliate marketing you want to do before looking at an affiliate network. This means you are trying to make money by the click, by the lead, or by the sale.
Eventually, you may end up doing all of them, but initially focusing on one is a good way to start. These affiliate networks are all easy to join and provide various ways to make money in affiliate marketing.
I would suggest looking at the Wealthy Affiliate 10 part free training program to get more information in detail about affiliate marketing, including working with affiliate networks. Your goal here is to get your feet wet in affiliate marketing. It is kind of like dipping your toes in the water to see if it is warm enough to jump in with both feet!
Jump in today and get your feet wet and turn your passion into a successful business by clicking on the link below.
PS: I take this business seriously and I will do what it takes to see others have the same success.
Please feel free to add to my list, leave a comment, or if you have any questions, leave them below, I would love to get your feedback.
Need Passive Income?
A Simple 4 Step System
Enter your email and gain access to my make money tips and receive your free gift.