Forex trading is a risky investment in the stock market, but one company says otherwise, which I would give the details of in this IM Mastery Academy Review, and how do you master Forex? If it is such a thing. It promises massive profit gains from its Forex trading courses and strategies. But is IM Academy worth your time and money?
IM Academy Full Overview
My IM Academy full overview review is going to uncover the truth about this educational forex market platform if it's really true to its promises, or what has it been hiding for years. Let's find out.
Product Name: IM Mastery Academy
Founder: Christopher Terry and Isis De La Torre
Product Type: MLM and Forex trading educational programs
Price: 
$234.95 FRX Mastery Academy
$284.90 DCX Mastery Academy 
$234.95 ECX Mastery Academy
$234.95 HFX Mastery Academy
$324.94 ELITE Master Academy
Plus 18+ monthly subscription optional add-ons or strategies with prices ranging from $10 up to $109.95. These prices are updated as of this writing and they are subject to change.
Best For Mid to advanced forex traders and network marketers
Disclaimer:

Please keep in mind as you read my IM Mastery Academy Review, that I am not a member or an affiliate of IM Mastery Academy. This review is based on research and information available online in the public domain. Any opinions and conclusions may not apply to all persons or situations. So read this review in its entirety and you make your own decision. It might even be helpful to read other IM Mastery Academy Reviews.
IM Academy is an MLM company that offers educational courses and tools for Forex trading. It also offers a compensation plan for members to earn commissions for inviting other people to join. On the surface, IM Academy seemed to be a good platform where you can improve your trading skills in the financial market and potentially earn profit from investing in the Forex marketplace.
However, their membership plans are expensive compared to similar platforms. There are also claims that their supposedly member-exclusive Forex trading lessons could be found free on other platforms. IM Academy is also heavily focused on recruiting more members.
This gives us the impression that it could be a pyramid scheme in disguise. But before we pass any judgment, let's talk more about IM Academy. It is up to you to decide if it's worth your valuable time and hard-earned money.
Want to learn how to make money online with affiliate marketing?
Click here right now for our review and instant access to our free training videos where we'll show you exactly how we did it ourselves starting out as complete beginners without ANY prior knowledge or experience in marketing online whatsoever!
What is IM Academy?
IM Academy is an online educational platform company founded by Christopher Terry and his wife Isis De La Torre in 2013. Its office is currently based in New York, NY, US but they also operate in the UK.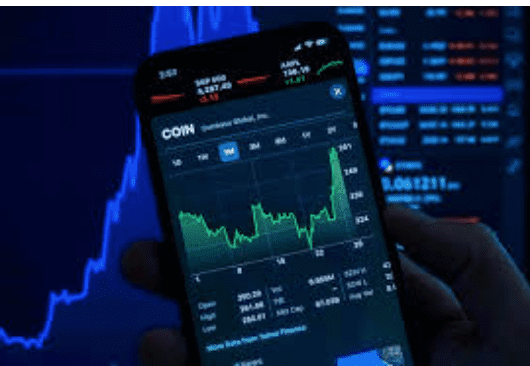 The platform teaches Forex trading, digital currency, and e-commerce, and offers forex trading tools and high-frequency techniques.
Let's talk about the founder, Christopher Terry. He is known as a Forex trading expert since the early 1990s. But before he started with Forex trading, he joined Amway, a well-known MLM company, while working in a construction company. Although joining Amway did not earn him a lot of money, he gained the skills he needed to start his own network marketing company.
Fast forward to 2013, he founded iMarketslive which immediately dominated the direct selling industry and attained a global reach in over 120 countries. He later started IM Academy together with his wife. And now his net worth is reportedly around $2.62 million.
IM Academy is formerly known as iMarketslive or International Markets Live, Inc. If you have been interested in Forex trading for a while, you may have heard a lot of things about iMarkets-live, both the good and the bad.
The iMarketslive is known for being a Forex MLM and is oftentimes called a pyramid scheme and a scam. IM Academy has the same mechanism just like its predecessor. This background gives it a shady reputation and it could also be a potential scam.
How does the IM Academy work?
IM Academy works like any other online education platform, except, for one thing, you need to recruit other people. If you want to join, you can visit their website, and then choose a membership, and then checkout. Or you can also take advantage of the free membership by recruiting two other people.
You can choose to be a customer, an IBO (Independent Business Owner), or both. You can think of IBO as a full-time recruiter instead of learning about Forex trading. The more people you recruit to join IM Academy, the more commission you can make monthly. Do you see where this is going?
IM Academy has a uni-level compensation plan. The highest ranking is the Chairman 500 rank which can net you $500,000 per month. To reach this ranking, you need to recruit 30,000 people to join IM Academy. To put it simply, you need to recruit more people to climb up the rankings and earn better commissions per month.
is iM academy a good side hustle?
The short answer is yes. If you're looking for a side hustle that will help you build wealth, IM Academy might be what you're looking for. But there are some red flags here. First, it's a very competitive market out there. So how do you stand out from all the competition? By offering something unique.
Perhaps you can or can't make money with IM Mastery Academy. Forex trading is a high-risk investment. Even if IM Academy provides trading signals on when and where to invest your money according to their "experts", there is no guarantee that you will be successful.
Also, IM Academy will not be held liable for any financial loss or damage incurred after your investment. This is clearly stated in their terms. Therefore, you can only treat them as your guide but whether to invest or not, will be entirely your decision to make.
How To Make Money With the IM Academy?
Since IM Academy is an MLM company, the best way to earn money with them is thru recruiting. But to do that, you need to invest time and money to convince other people to join.
You can start with your family and friends, and then start marketing IM Academy to other people.
Social media is a good platform to promote IM Academy for free. But there are times when you have to go out and meet other people in person. So be ready to spend money on travel expenses and food. Since you want them to sign up, it's going to be your treat.
Recruiting other people is easier said than done. It can be really difficult, especially for those new to networking. You should also be ready to lose some friends along the way since not everyone welcomes this idea. It's best if you have a group of friends or acquaintances who are networkers as well. Generally, they are supportive of each other's MLM business.
The Pros & Cons of IM Academy Mastery
Despite IM Academy's promises and testaments, it still has its pros and cons. Here are some of them that you need to know before you know.
Pros:
A good platform to learn about Forex trading
Learn from trading coaches at live events and seminars
Access to analysis tools to help improve your trading strategies
Lucrative compensaion plan
7-day money-back guarantee
Cons:
Plenty of negative complaints and a low trust rating
Heavily focused on member recruitment
Expensive membership plans
Overhyped marketing
Reports claiming that educational videos can be found on other platforms for free
Possible pyramid scheme
Want to learn how to make money online with affiliate marketing?
Click here right now for our review and instant access to our free training videos where we'll show you exactly how we did it ourselves starting out as complete beginners without ANY prior knowledge or experience in marketing online whatsoever!
Any Negatives? Can You master Forex With IM Academy?
There's a notable lawsuit connected with IM Academy. Its other platform, fx signal-slive, was found to have violated the Commodity Exchange Act by the CFTC or the Commodity Futures Trading Commission between March 2017 and March 2018. The fx signals-live is owned by International Markets Live, Inc. It provided a platform that allowed its customers to automatically mirror forex trades from IML's website by their traders.
Actual forex trades were made from around 500 customers' accounts without their discretion. Therefore, fx signals-live acted as a commodity trading advisory or CTA and violated the Commodity Exchange Act.
It was also found that the owners never registered with the CFTC. And because of this violation, the fx signal-slive was shut down in Sept 2018. Christopher Terry was also involved with Zeek Rewards, a now-defunct pyramid scheme shut down by FTC for fraud in 2012.
IM Acadamy received warnings in Spain and France and was banned in Belgium. It is also rated F on the BBB website with more than 1000+ complaints in the last 3 years. Most of the complaints were about losing a lot of money during the time that they were with IM Academy.
Some former members have also complained about not receiving their refund despite numerous attempts and despite the 7-day refund policy. Up until today, many of them are still waiting for their refund.
Is the IM Mastery Academy Legitimate?
IM Academy is a legitimate company. Its platform offers educational courses that teach forex. And it also offers an MLM scheme for you to earn money from recruiting others.
Some people said IM Academy helped them increase their profit from trading. But the negative experiences of many people outnumber the good ones. So it makes you doubt whether the good reviews were authentic or paid ones.
With IM Academy How Do You Master Forex?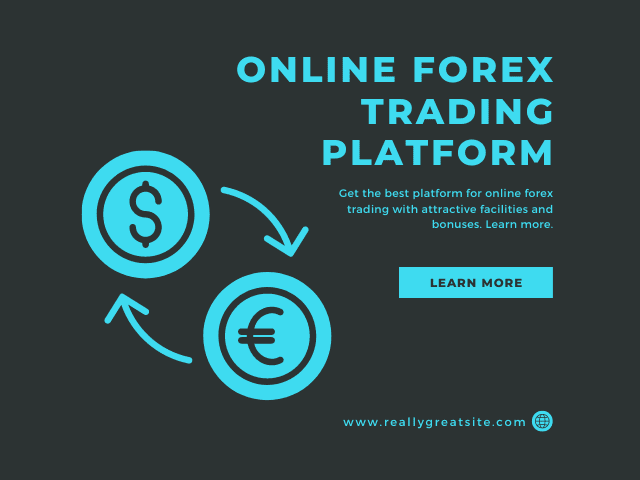 The truth is that there is no way to master forex unless you learn from someone who has done it before. If you want to become successful in forex trading, you need to join a reputable academy like IM Academy.
They offer quality education and mentorship to those who want to succeed in forex trading. Their programs are designed to give you all the information you need to know about forex trading.
The program will help you understand the market better so you can make better decisions when trading. This includes understanding the psychology behind the markets and how to use technical analysis to predict future price movements.
You will be taught how to trade using different strategies such as trend following, swing trading, day trading, scalping, etc. These strategies are proven to work in real life.
You will get access to live webinars where experts share their knowledge and experience. In these webinars, you will learn how to improve your skills and gain confidence in your ability to trade. You will also receive free training materials that will help you build your own trading strategy.
I don't have anything against MLM companies but I do not personally recommend them. MLM schemes provide a lot of risks and with Forex trading, it's a deadly combination.
There's a high chance that you could experience massive losses with little to zero gains. So if you don't have the money you're ready to lose, maybe it is better to stay away from it.
Final Thoughts
If you would like to make money from any investment or trade, it's best to seek advice from an independent professional. Forex trading is not something you can learn overnight, as you would see in other IM Academy reviews. It takes several months to years to finally master it. It's the most volatile market, so even the most experienced traders can lose.
And if you're someone who has networking experience, maybe joining an MLM company is for you. Otherwise, you can find money-earning opportunities online that have low risk and do not require you to recruit people.
If you need help choosing the right Affiliate Program, check out my #1 recommendation on building a successful Affiliate business online. You can get access to hundreds of training videos, 24/7 support, professional consultations, private access to training guides, tools, personal private assistance, my personal help, and much more.
PS: Click here to review my #1 recommendation in detail.
Working Online From Home - A Proven 4 Step System
See the 4 steps to working online from home & earn residual income