First of all, let me say right off the top here that I am an affiliate marketer and not an MLM marketer. So why this article is on the top 10 MLM businesses?
I like to stay up to date on what is going on in the marketplace. It lets me know what people are doing to make money online and it gives me ideas on social media to target my Wealthy Affiliate training program.
Here is one thing I have learned for sure.
MLM is a migration business model. What is the migration business model?
People in MLM are always on the move. Many spend as much time looking for ways to make money as they do actually making money.
They jump from one MLM program to the next. They seem to live by the mantra "the grass is greener on the other side"!
These are the people I want to come to my David Bishop Make Money Tips blog. I can help some of them.
Want to learn how I earn my passive Income working from home?
Click here right now for our review, my personal help, and instant access to our free training videos where we'll show you exactly how we did it ourselves starting out as complete beginners without ANY prior knowledge or experience in marketing online whatsoever!
So what are the Top 10 MLM Businesses? Let's go to Business For Home and look at the 2014 list published by Direct Selling News. I guess they do not have the 2015 list out yet.
1. Amway
2. Avon
3. Herbalife
4. Mary Kay
5. Vorwerk
6. Natura
7. Infinitus
8. Tupperware
9. Nu Skin
10. JoyMain
If you were to join any of these top 10 companies you would be joining the biggest direct sales companies in the world. I assume that they all use the MLM marketing model.
I say I assume because I admit there are some companies on this list that I've never heard of. I'm familiar with Amway, Avon, and Herbalife. Mary Kay, Tupperware, and Nu Skin are familiar to me as well.
I admit I've never heard of Vorwerk, Natura, Infinitus, or JoyMain. I would be willing to bet everyone one of them is in the cosmetics or supplement niches.
Let's go look!
Top 10 MLM Companies By Revenue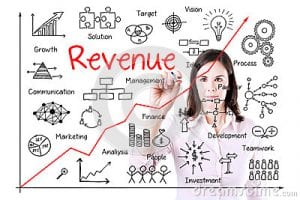 1. Vorwerk. They are a direct sales company. I am not sure if they do MLM or not. Their homepage doesn't talk about business ideas.
When I Google "Vorwerk Reviews" a whole page of reviews on the Vorwerk vacuum cleaner comes up. It had $3.9 Billion in revenue in 2104.
2. Natura. Natura is a Brazilian manufacturer and MLM company. They sell beauty products, household, and personal care, and more. It had $3.2 Billion in revenue in 2014.
3. Infinitus. Infinitus is an Asian-based MLM company selling supplements. It had $2.64 Billion in revenue in 2014.
4. JoyMain. The site is published in Chinese. It had $2 Billion a year in revenue in 2014.
You can look at the list to see what the revenue is of each of these top 10 companies, but they're all multibillion-dollar-year businesses. Some of them might be a good potential MLM business to get involved in.
My advice with any network marketing company is to focus on the products first and the business opportunity second. If you like the products, chances are you can make money selling them.
With the recent $200 Million dollars fine from the Federal Trade Commission on Herbalife, more emphasis will be made on selling products to retail customers. This makes the products all that more important.
Finding An MLM Company To Join
How do most people join an MLM company? They get invited by a friend or relative who convinces them to get into the business.
That's not necessarily as popular as it used to be, but it does happen a lot.
Another way is people just go online and start Google searching for MLM business opportunities. This may or may not be a good idea for you.
I would suggest that no matter how you do it you try to get product-focused first. Try the product out and see if you can get behind them as a distributor based on your own personal satisfaction.
Follow The Money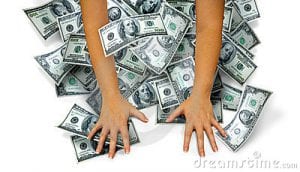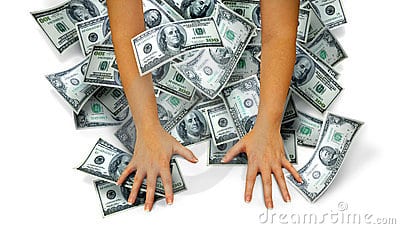 Here's one other idea I have! Take a look at who are the top earners in various MLM businesses.
Look at the Top 100 to see what they are making and which MLM company they are earning it with.
1. Long-term income. Consider how long the MLM has been in business to see who has long-term income.
For example, Dexter and Birdie Yeager are earning $1.3 million a month in Amway. They have been with Amway for over 40 years.
Amway has 10 names in the Top 100. Although that is good you have to wonder why there are not more than that for a 55+-year-old company.
2. New kids on the block. Look at new MLM companies and see who is making big money quickly if that appeals to you.
I know you need to be cautious of new network marketing businesses starting up and going out of business quickly. However, there are companies on this list where people are making a lot of money in interesting niches.
For example, I see a lot of people in One Coin making big incomes every month. Juha Parhiala is earning over $4 Million a month.
One Coin has 4 people in the Top 10. Are they a flash in the pan or will they be around 5 years from now? That is worth considering.
Let me just wrap up by saying that when looking at the top 10 MLM businesses you have to take a broader look than just dollars in my opinion. I have seen a lot of people lose money with Karatbars, another MLM company that offers high profits.
There are many good opportunities thanks to the Internet. Do some good research to find one that appeals to you based on the product first and the income opportunity second.
If you are interested in creating your own home business, check out my #1 recommendation on building a successful business. You can get access to hundreds of training videos, 24/7 support, professional consultations, private access to training guides, tools, and much more.
Working Online From Home - A Proven 4 Step System
See the 4 steps to working online from home & earn residual income