You must be looking for work-at-home opportunities, and you've found this TrancribeMe review. Well, you've come to the right place because everything you need to know about TranscribeMe is here.
TranscribeMe claims you can make $15 per audio hour, and all you need to do is convert audio files into text. Are they legit or a scam? Is transcription work easy? Let's find the answers to those questions here in my complete TranscribeMe review.
Product Name: TranscribeMe
Founder: Alexei Dunayev
Product Type: Transcription services
Price:
Free to apply as a TranscribeMe transcriptionist
Best for Mid to advance transcriptionists
TranscribeMe offers transcription services to clients and works for transcriptionists. To become a transcriptionist, you need to pass several requirements and complete an online application process. TranscribeMe claims you can earn $15 per audio hour, and you can earn more by becoming one of their special teams. Their special teams can earn up to $50 per audio hour. The pay is great, but a transcriptionist's job is not that easy. And we will discuss more of that later on.
What is TranscribeMe?
TranscribeMe is a platform that offers transcription services. The company started in September 2011 in San Francisco, California. The company's current CEO is Alexei Dunyev, an entrepreneur who has a reputation for creating new technologies.
TranscribeMe claims you can earn $15 per audio hour if you become their transcriptionist. In addition, the company welcomes beginners to transcription work and provides materials for everyone to guide them with their application. Best of all, TranscribeMe offers flexible work-at-home opportunities where you can earn as much as you want to.
TranscribeMe caters to different industries that hire their transcription services. These industries can be closed captioning, contact centers, education, entertainment, language support, legal, market research, and medical. Unfortunately, their website does not disclose much information about the costs of their services. You need to request a quote and provide your email address. It's a way to get your email for marketing as well.
Want to learn how I earn my passive Income working from home?
Click here right now for our review, my personal help, and instant access to our free training videos where we'll show you exactly how we did it ourselves starting out as complete beginners without ANY prior knowledge or experience in marketing online whatsoever!
So I requested a quote for the services they offer, and TranscribeMe replied quickly. Here's an overview of the services offered by TranscribeMe:
Standard ($1.50 per audio minute)
This is TranscribeMe's most comprehensive service. It comes with speaker identifications/timestamps and a 99% accuracy guarantee for good audio quality.
Standard without timestamps or speaker IDs ($1.25 per audio minute)
This has the same service as the one above. However, this one doesn't have timestamps and speaker IDs.
Verbatim ($2.00 per audio minute)
Similar to the standard service but this includes all spoken words, including all stutters, fillers such as um and ah, and other speech errors.
Verbatim without timestamps or speaker IDs ($1.75 per audio minute)
This is similar to the Verbatim service but without the timestamps and speaker IDs.
First Draft ($1.10 per audio minute)
Compared to the Standard service, the First Draft service has only a 90% level of accuracy.
First Draft without timestamps or speaker IDs ($0.79 per audio minute)
This is like the First Draft service but without the timestamps and speaker IDs.
How does the TranscribeMe work?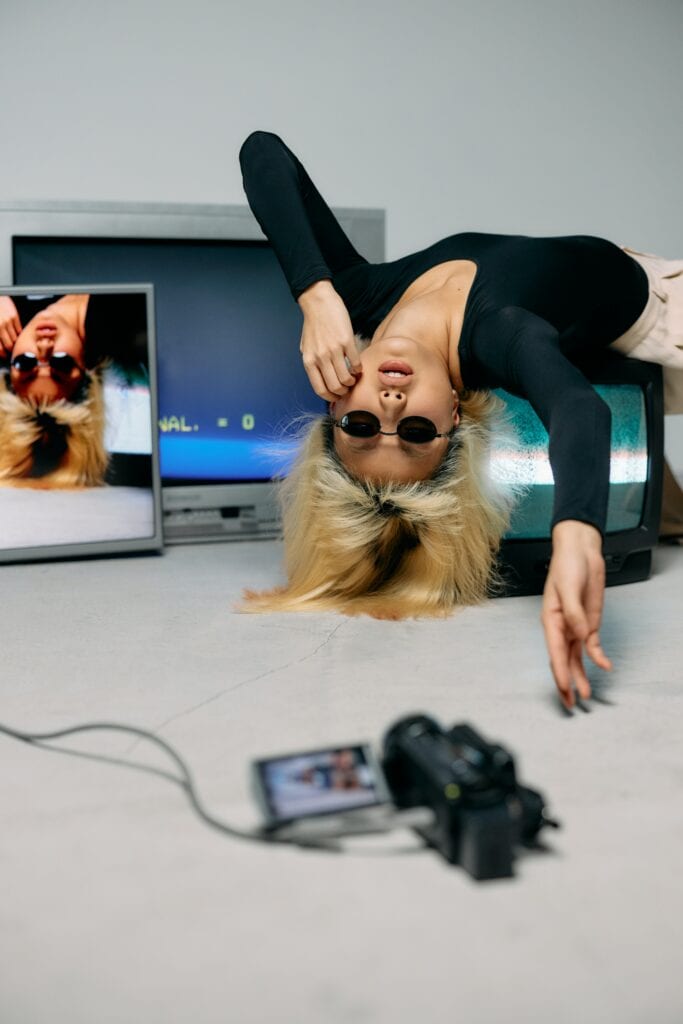 TranscribeMe works as a platform that caters to clients' needs for transcription services for their audio or video files. The clients submit their audio or video files to TranscribeMe, and then TranscribeMe splits the files into smaller workable sections.
The length of these smaller files can be anywhere from a few seconds to several minutes. Then you, as the TranscribeMe transcriptionist, can choose which file you would like to work on.
After submitting your work, TranscribeMe QAs will review it, and they can accept, issue a correction, or reject your entire transcription. TranscribeMe's team of editors will allow up to 30% of work correction, and they will give you time to fix and resubmit it.
But if the errors are more than that, you may get a notice that TranscribeMe rejected your work. If you get rejected, you can submit a Job Rejection Inquiry Form and challenge the reason for rejection.
TranscribeMe will review your request and will send you an email about the outcome of their investigation. They will explain why your work got rejected. But if the outcome is in your favor, they will credit your account the amount equivalent to the work you've completed.
This process can be a hassle; that's why it is important to ensure the accuracy and correctness of your work to avoid getting rejected.
If you are interested in becoming a transcriptionist for TranscribeMe, before you apply, check their job prerequisites first:
You are at least 18 years old
You have access to a computer or a laptop
You have a stable internet connection
Have a Paypal account for the payment method
Pass the TranscribeMe exam
If you meet all their job prerequisites, then you can proceed with your application. The following are the application steps that you need to take when you apply as TranscribeMe's transcriptionist.
Go to the TranscribeMe website and click on the "get started" button under the "Jobs" tab so you can create your profile.
Please fill out the online form and then submit it.
After submitting the form, you will get an email to confirm your registration.
Then log in to visit the TranscribeMe WorkHub, where the next steps of your application will take place.
On WorkHub, there are two types of exams available, the English Entrance exam and the Special Styles English Entrance Exam, which is recommended for US residents. So you just need to take one exam.
But before taking any exams, TranscribeMe recommends reading the documents first to help you with the exam. These documents include the TranscribeMe style guide and the instructions for the exam. You need to confirm that you have read these documents. Otherwise, the exam button will not be clickable.
Then whenever you're ready, you can take the exam following the style guide.
When you're done, just hit submit.
Want to learn how I earn my passive Income working from home?
Click here right now for our review, my personal help, and instant access to our free training videos where we'll show you exactly how we did it ourselves starting out as complete beginners without ANY prior knowledge or experience in marketing online whatsoever!
They divided the exam into several sections which may take around 3 hours to complete. But you don't have to finish the exam in one sitting. You can save your finished sections and continue the rest some other time.
Ensure that you have a complete text; otherwise, TransribeMe will not save it. You can click on save then the next button to move to another section and save your previous one.
You have a couple of attempts to pass the exam. However, if you have exceeded your attempts, you will need to wait for about 30 days to retake the exam. The exam results may take up to 12 business days, and you will receive an email notification of whether you passed the exam.
TranscribeMe does not require any special equipment to work with them. All you need is a working computer or a laptop. If you're wondering if you can work using your mobile phone or tablet, unfortunately, you can't. The WorkHub portal is not compatible with them, and you cannot work at all.
When listening to audio files, you can use your computer or laptop speakers, but TranscribeMe strongly suggests that you use headphones or earbuds to hear the audio files better. If you would like to use a foot pedal, you can download a Chrome extension to enable it in the WorkHub portal.
For starters, you are a general transcriptionist. But you can also try to take exams to level up your skill and earn better pay. TranscribeMe has special teams that earn a higher hourly rate. Each team has specific requirements for you to join; the first is to take their exams. Here's a list of the different transcription teams and their pay rate.
General Transcriptionist = $15 per audio hour
TME Authorized (US Only) = $25 per audio hour
First Draft Champions = $22 per audio hour
TME plus = $25 per audio hour
Accent Teams – British, Irish, Scottish, Aussie, and Kiwi (undisclosed rate)
The medical team (undisclosed rate)
And there are also the QA teams who check the quality of your transcription work, and they are:
ASR QAs = $25 per audio hour
2Step QAs = $23 per audio hour while $35 per audio hour for rush files
FD Stampers = $7 per audio hour
QuickStep QAs = $40 per audio hour
Full Verbatim QAs = $50 per audio hour
Reviewers = $27 per audio hour while $13.50 per audio hour for Snippets
If you become inactive for a while, you may need to take the English Reactivation exam. There are two exams, one is for the first instance, and the other is for the second instance that you've gone inactive. This means that you may only have two attempts to reactivate your account after a period of inactivity.
Can You Make Money with TranscribeMe?
I believe you can make money with TranscribeMe if you have the skills to transcribe audio with accuracy. However, remember that $15 per audio hour is not equivalent to an actual hour. Most likely, a few minutes of audio may take you several hours to transcribe accurately.
For example, a two-minute audio file could take you about an hour. So if you do the math, you'd probably earn $2 to $3 per hour, which is quite low. But if you can work fast with accuracy, you can finish more audio files and earn more.
How To Make Money With the TranscribeMe?
If you would like to earn more money with TranscribeMe, you need to consider applying for their special teams. This may be easier to say than done, but you could earn more to support your living expenses or pay some bills if you upskill yourself.
The Pros & Cons of TranscribeMe
TranscribeMe could be your chance to work at home and earn some extra cash, but before you apply, it's best to know its pros and cons first, so you know what to expect.
Pros:
Good for transcription beginners
Work at the home job opportunity
You can earn higher working under special teams
Better rate than other transcription companies
You can work on small audio files
Possible growth within the company
Provides helpful resources and support
Offers exam re-takes and account reactivations
Cons:
Poor audio quality
No guarantee of regular work
Low pay rate unless you're fast and accurate
Beginners may find the work challenging
Any Negatives? Beware of Lawsuits
Although I didn't find any lawsuits filed against TranscribeMe, there are a few complaints against the company that you can read online. Most of the complaints are about the low pay. Some people say that transcription jobs are not regular. There are long periods when there's nothing to transcribe. The transcription work is not regular based on the reviews.
Is the TranscribeMe Legitimate?
Yes, TranscribeMe is a legitimate transcription service provider. Since they started back in 2011, they have established a good reputation online. You can find many positive reviews about them, which is a good validation point that they are a legitimate company.
Final Thoughts
Being a TranscribeMe transcriptionist is not easy as it sounds. Most of the time, you will get audio with poor audio quality. For example, audio with loud background noise or the speaker has a strong accent which can be difficult to transcribe. This is also the problem with other transcription platforms, not only with TranscribeMe. If you're a beginner, it may take you longer hours to finish an audio file.
There's also another way to earn an income online, even if you don't have experience. This is becoming an affiliate. Of course, you can also work at home at your most convenient time, and the best part of all is that you can build your own business.
If you need help on how to get started, check out my #1 recommendation on building a successful business online. You can get access to hundreds of training videos, 24/7 support, professional consultations, private access to training guides, tools, personal private assistance, my personal help, and much more.
PS: Click here to review my #1 recommendation in detail.
Working Online From Home - A Proven 4 Step System
See the 4 steps to working online from home & earn residual income