In our most trying times, we are most vulnerable to promises of easy money, and this is what this UPassive review promises to its users. UPassive claims that with their software, you can earn as much as $10,000 a month.
You set it up, which takes a few minutes, then literally forget about it and watch the money grow on your account. Sounds good, right? Is this true, or is it a scam? Let's find the truth together in my honest review today.
Full Product Overview of uPassive
Product Name: uPassive
Founder: Brendan Mace
Product Type: Web Design Software
Price:
$16.97 – UPassive FE one-time payment; after this promotion, this will be priced at $67 per month.
OTO#1: $37 UPassive Platinum Edition
Create unlimited campaigns
Premium features
Step-by-step training
Premium support
OTO#2: $197 uPassive Done-for-you Upgrade
DFY blogging for profit solution
20 blogs about potential income streams
OTO#3: $197 uPassive High Ticket Integration
High-ticket business integration for your campaign
Make $10,000 per month
OTO#4: $197 uPassive DFY campaigns
DFY materials to build an easy affiliate profit system
Hands-free commissions within 60 seconds
DFY high-converting promotions
OTO#5: $197 uPassive Unlimited Traffic Upgrade
Get free unlimited traffic
OTO#6: $167 uPassive Resellers License
Sell uPassive and keep all the profits
Customer support provided by uPassive
You will also receive the following uPassive bonuses:
Bonus #1: Traffic Software
Bonus #2: 70+ Free extra bonuses
Bonus #3: Exclusive Live streams
Best For Nobody
Ratings: 1/5
Disclaimer:
Please keep in mind as you read my uPassive Review, that I am not a member or an affiliate of uPassive. This review is based on research and information available online in the public domain. Any opinions and conclusions may not apply to all persons or situations. So read this review in its entirety and you make your own decision. It might even be helpful to read other uPassive Reviews.
uPassive promises to auto-generate a passive income for your business without all the hard work and all the hassles. It claims to be a breakthrough system that builds an online business for you and also automatically scales it up for you.
And again, you don't have to lift a finger. There's no need to create content, learn SEO, do website maintenance, do website backups, and so on. You need to set up your niche and watch your money flow into your account. But this is not the case. And we will learn the truth about uPassive soon.
What is uPassive?
uPassive is a cloud-based software that claims to create up to 4 income streams for you daily automatically. It was developed by Brendan Mace and was launched on April 30, 2021.
Mace is also the creator of other digital products such as Profit Funnels, Beast Funnels, 5 Minute Profit, Spyder System, Loophole 2 Profits, Set and Forget, and more. Mace has built quite a following on his social media accounts and his YouTube channel. He also runs a website named after him but has not posted a new blog since 2018.
uPassive claims that all you need to do is pick out the niche you like set it up in a few minutes and leave it alone to generate passive income automatically. It offers the following features:
Fully automated set up – Complete site setup within 5 mins
Unlimited niche demand – Select any niches you want, unlimited
Unlimited income streams – Scale up your profits with 4 powerful income streams
Pre-monetized features – DFY site monetization
Free traffic – Fast free traffic straight to your campaigns
Built-in scaling – Automatic scaling system to increase your profitability
Multiple revenue streams integration – Fully automated system to generate income streams after setting up your niche
No monthly fees (for now) – Save up to $1000 per year with free fash hosting and uPassive hosting
Want to learn how I earn my passive Income working from home?
Click here right now for our review, my personal help, and instant access to our free training videos where we'll show you exactly how we did it ourselves starting out as complete beginners without ANY prior knowledge or experience in marketing online whatsoever!
How does the uPassive work?
There are only three simple steps to start earning from uPassive. According to them, the steps are:
Step #1: Purchase the uPassive FE and OTO that you prefer
Step #2: Select your niche and create your first campaign
Step #3: Activate uPassive free traffic and wait for the money to pour into your account
But below are the more detailed steps to create your first uPassive campaign are listed below. To create a new campaign:
Purchase your copy of uPassive FE and buy all the OTOs to get the full features of the software (this is for the purpose of creating these steps only, please hold off on this thought and keep reading)
Check your registered email for your login details
Go to the uPassive website and login into the uPassive dashboard
On the left side menu, click on Campaigns then select Create New on the drop-down options
Then choose from the available templates or create your custom template. The available templates are:
CB passive income
Ted's woodworking
The 3 weeks diet
Acne no more
The big diabetes lie
Customize your page by typing in the campaign name, your ClickBank ID, push notification script, ManyChat script, and header script or pixel code.
Click save and publish your campaign.
Your new campaign will be displayed under Campaigns > Manager your Campaigns. You can click the View button under the Optin page column to view the opt-in page or the View button under the Presell page column to view the sales page.
To activate automated traffic:
Go to the Instant Traffic option on the left side menu
Then select the campaign where you want to send the traffic to
Choose from the major social sites options where you want to share your campaign
Within 20 days, uPassive is going to generate hundreds of backlinks for your presell page. The process is automatic; you don't need to do anything according to them.
Can You Make Money with UPassive?
I don't think you can make money with uPassive, simply because automatic traffic does not exist. There's no such thing as built-in traffic as well. To drive traffic, you need to target your audience, write catchy headlines, learn a bit of SEO, target the right keywords, advertise, etc. There's no instant traffic; it is just not possible.
How To Make Money With the uPassive?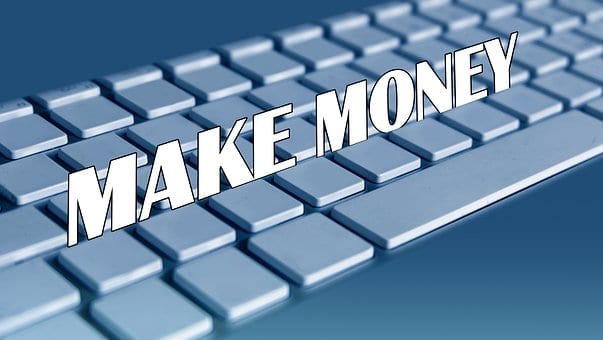 As I've said earlier, there's no way to earn money with uPassive. No matter how you want to use it, it is not worth your time and money because it does not work. Automatic or built-in traffic does not exist. Sad to say, but uPassive is just going to make you spend money, and you will never see any results. It's just a waste of money and time.
The Pros & Cons of UPassive
At this point, you already know that uPassive is not worth your hard-earned money, but let's still check out its pros and cons, to be fair.
Pros:
Beginner-friendly
Quick setup
30-day money-back guarantee
Cons:
Low ratings from users
Overhyped claims
Recycled income proofs
Misleading sales page
Mandatory purchase of OTOs to get the full features of uPassive
Using other people's videos will not generate instant traffic or sales
uPassive does not have built-in traffic, and no software does
The building or scaling up an online business does not take only 5 minutes
uPassive is a rebranded product, originally named "Set and Forget", both have the same content on the sales page and dashboard
The developer releases several digital products every month. If the previous digital products worked as they claim they did, why make more of the same products?
Want to learn how I earn my passive Income working from home?
Click here right now for our review, my personal help, and instant access to our free training videos where we'll show you exactly how we did it ourselves starting out as complete beginners without ANY prior knowledge or experience in marketing online whatsoever!
Any Negatives? Beware of Lawsuits
Although I didn't find any lawsuits against uPassive, I found a lot of low ratings and negative feedback online. The developer has a good following of affiliates, so positive reviews about uPassive are rampant online as well. If you go past those, you will find out the truth about uPassive.
Another thing worth mentioning about uPassive is that you cannot use its full features without purchasing the OTOs. It's like a trap. Since you can't do much, they will force you to buy the OTOs and spend more money on software that does not work. It's best to take your wallet and run away from uPassive rather than deal with a headache and an empty wallet later on.
Is the uPassive Legitimate?
No, I believe it is not a legitimate product, and I do not recommend it. There are plenty of red flags, to begin with. They filled their marketing with false claims because they did not show you any valid proof. Instead, what you see is a recycled image of income proof. Then you find out that the entire uPassive sales page and its dashboard are just a duplicate of a previous digital product.
An old digital product was just tweaked a little, then they changed the name to uPassive and marketed it as a new digital product. Who knows what other digital products they just rebranded? This is not just for the developers of uPassive; other developers are doing this as well, which I think is incorrect. It's like deceiving people into buying a breakthrough software, assuming that you will have the firsthand of a never before seen product. But in reality, it is recycled software, and it has nothing new to offer.
Final Thoughts
From my experience in reviewing digital products in the past, I've noticed that there are only made for money-grab purposes and do nothing at all. Unfortunately, because of the over-hyped marketing and surge of positive reviews from an army of supporters, you purchased the product unsuspecting of the deception. That's why I make due diligence in research for my product reviews, so I will only recommend those worth your time and money.
Speaking of recommendations, if you would like to create a passive income online, I know a legit way. There's no high risk involved, and you will learn the correct methods in driving traffic to your website. Aside from that, you can also build your own online business with a low start-up cost without emptying your wallet.
If you need help choosing the right Affiliate Program, check out my #1 recommendation on building a successful Affiliate business online. You can get access to hundreds of training videos, 24/7 support, professional consultations, private access to training guides, tools, personal private assistance, my personal help, and much more.
PS: Wealthy Affiliate Review, (My #1 recommendation in detail).
Working Online From Home - A Proven 4 Step System
See the 4 steps to working online from home & earn residual income