One of the main themes in life that all people seem to share is that they want to be healthy. There are many companies out there trying to take advantage of that common goal and produce a myriad of products that are intended to create health in others. We will discuss one of them in our Usana Health Sciences MLM review.
Usana Health sciences Full Overview
Name: Usana Health Science
Product: Health and Wellness
Founder: Dr. Myron Wentz
Website: usana.com
Price: $130
Ratings: 4
Recommended: If you are good at recruiting people.
Best For Athletes and Healthy Living
Disclaimer:
Please keep in mind as you read my Usana Health Science Review, that I am not a member or an affiliate of Usana Health Science. This review is based on research and information available online in the public domain. Any opinions and conclusions may not apply to all persons or situations. So read this review in its entirety and you make your own decision. It might even be helpful to read other Usana Health Science Reviews.
Usana Health Services is another one of those companies, and the founder used the word Usana because it means true health. In that way, you know in one word what the company is all about.
True to that word, Usana focuses on producing products that are supposed to keep people healthy. But this company is not alone in this quest as it has lots of competition from other MLM corporations who want to make a lot of money on people's desire for good health.
It remains to be seen if this is the company for you. And before you leap you need to read the rest of this article to get a better picture of what Usana Health Science is all about
What is Usana Health Sciences?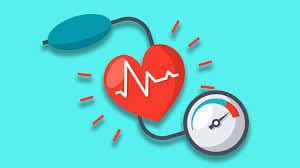 This company was founded in 1992 by a microbiologist and immunologist named Dr. Myron Wentz. On the company website, the driving motivation for founding this company and keeping it headed toward its goals is that Dr. Wentz wants a world free from pain and suffering. Those conditions come from the different diseases that permeate this world.
As the company grew Dr. Wentz also created some core values to help separate his work and products from his competitors supposedly. Those core values are excellence, community, integrity and health.
These few items help answer the question of what is Usana Health Science. It is a company dedicated to producing science-based products that reach the highest quality levels possible.
The company seeks these objectives through the MLM business plan that uses independent representatives to help market those products.
How Does Usana Health Sciences Work?
The company creates and markets its products through 3 main categories. Those categories are Nutritional Supplements, Diet & Energy, and personal care. There are lots of products under each category. Far too many to list here.
Usana Health Sciences also uses direct sales representatives who go around the different cities of the world trying to sell these products. There is a website you can purchase your products directly from the company if you want.
While a lot of world-class athletes use these products, they still cost a lot and can be hard to market. The company owns a lot of patents on its scientific creations, and its products are said to be of higher quality. That is supposed to justify their higher than the average price tag.
Then these products are designed to help people be healthier; they have not intended a cure, treat or even prevent the diseases they are designed to help your body fend off. The FDA does not provide any official evaluation of these products.
To get yours you need to contact a sales rep or go to the company's website.
Can You Make Money With Usana Health Sciences MLM?
This is always a loaded question as obviously some people do make money selling Usana's products. Of course, the company makes a lot of money as its revenues have been over $1 billion for several years approx.
The original sales reps should make money as they got in on the ground floor and were able to establish good sales territory for themselves. But that is the way it goes with MLM companies. If you can join at the right time, you have a great chance of making a lot of money.
If you join much later, as most of the almost 600,000 sales reps have done then your chance of making money is slim to none. In fact, most of the sales reps for Usana do not make any money at all.
To give you an idea of how the above words stack up, out of those almost 600,000 sales reps, only 200 are million-dollar earners. There are no specific numbers for those who earn a lot less. They stay generic in hopes of not discouraging you from signing up.
One of the usual factors in why so many people do not make any money selling Usana is that there are thousands upon thousands of competitors who market basically the same products for a lot less.
Even if your products are promoted by those world-class athletes, too many potential customers look at the bottom line, and if they can't afford your product, they will go elsewhere.
Examples Of How To Make Money With Usana Health Sciences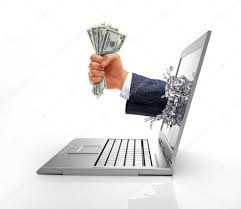 Through its complicated compensation plan, Usana has about six ways for the average sales rep to make money. Here is a list of those six methods:
Retail Sales
Weekly Commissions
Lifetime Matching Bonus
Incentives
Leadership Bonus
Elite Bonus
The first method is your retail sales, and your efforts will get you a 10% commission on all the products you sell. Then you get a 20% commission on group sales. That means you need to know how to recruit motivated downlines that will uphold their part of the bargain.
The leadership bonus is about 3%, but you need to be a top associate week in and week out. To access all of these opportunities to make money working at home and for an MLM company, you have to pay to play.
There is an approx. $30 registration fee. That is for your training materials as well as other materials you will need to market your new products. After that, you need to start purchasing products to remain in the game. That means you need to reach 200 points every month in order to be paid.
Like all MLM companies, Usana makes it difficult to earn money even though it promises you can earn a lot of money through its various methods.
The Pros and Cons of Usana Health Sciences
Pros:
The positive side of the company helps paint a powerful picture for you. It also encourages you to sign up as the hype makes things look nice and rosy.
Products are scientifically produced
Fairly good commission rate
The company has been in business for almost 30 years
You get some training
Promoted by world-class athletes
Cons:
The following items in this list help you gain a proper perspective when thinking about signing up. They help you keep your feet on the ground before you make a mistake:
Most sales reps do not earn any money
Complicated compensation plan
You pay in order to get paid
You pay to play
Points can be reset to zero
You need to know how to sell to make money
Approx. 90% of your downlines will quit before the year is out
Want to learn how I earn my passive Income working from home?
Click here right now for our review, my personal help, and instant access to our free training videos where we'll show you exactly how we did it ourselves starting out as complete beginners without ANY prior knowledge or experience in marketing online whatsoever!
Any Negatives? Beware of Lawsuits
There are a lot of negatives floating around about Usana. Some of the pro-company reviews blame one particular affiliate marketing company for spreading a lot of negativity and calling Usana a scam. There is that chatter out there.
Then those same reviewers bad-mouth all the failed reps who had a negative experience and made their opinions known on the internet. Those failed sales reps also call the company a scam and from one point of view, they have a case.
In 2007, the company took a big stock hit when Barry Minkow published a 500 -page negative report about the company. But his motives may not have been honest. There was a 2017 class-action lawsuit filed with negative results for the company.
Then even some of the sales associates have sued the company but the results of those efforts are not known at this time. Their suits brought charges of fraud against Usana.
Is Usana Health Sciences MLM Legitimate?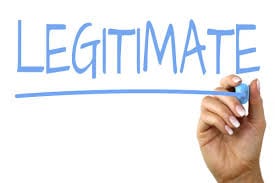 As usual, there are two sides to the coin whenever this question is asked. From the legal side of the issue, Usana is a very well-respected business that produces top-quality products even though their prices may be on the high side.
Usana does do what it claims and owns several patents ensuring that it is a legitimate company. But that is only one side of the coin. What sullies the reputation of Usana is how it treats its employees or independent contractors called sales reps.
The fact that the company does not care if they make a living wage or not is put down to this business ideology. Not everyone is going to be successful and that failure is due to many factors, none of which harm the businesses' legitimacy.
The company makes good products no matter how costly they are and how hard they are to sell.
Final Thoughts
In this day and age, it is hard to contemplate that an MLM corporation can still exist and make money. The reason behind that statement is that technology continues to make competing products and companies affordable and budget-friendly.
Usana has built is business on its scientific foundation which sits well with its customers. Having valid science and patents backing those products gives confidence to the customer as they know they are not taking some medicine side-show tonic that claims to heal all ills.
The only drawback to Usana is how it treats its salespeople and how they market their product. No matter how good their products are, they will always be tainted by the business side of things tilts the playing field in favour of the employer over the employees.
Before you sign up to sell the products for Usana, do some research to see if you have a sales territory ripe for marketing. If not, then you may lose a lot of money.
My Recommendation:
Usana Health Sciences has great products and very nutritional and personal care. As far as the business aspect of the business, I would not recommend it. most of their sales rep do not earn any money.
MLM companies are the wrong approach today for building a business because you have to recruit to earn a decent income and only top marketers that have the skills succeed with this business model. So, I would recommend you become a consumer of Usana and not an associate.
If you are interested in creating your own home business, check out my #1 recommendation on building a successful business. You can get access to hundreds of training videos, 24/7 support, professional consultations, private access to training guides, tools, and much more.
Working Online From Home - A Proven 4 Step System
See the 4 steps to working online from home & earn residual income