If you have been looking for ways to earn an income online, you may be wondering what is Entre Institute. They claim that they can help you become a successful entrepreneur and build your own online business for a small fee. Amazing right? But is this legit or just another elaborate scam?
Today, we will find out whether this claim is true or not and more in my honest Entre Institute Review.
Entre Institute Overview:
Product Name: Entre Institute
Owners: Jeff Lerner and Adam Whitting
Product Type: Affiliate Marketing
Price: $39 + Expensive Upsells
Best For Entrepreneurs and affiliate marketers
Ratings: 80/100
Disclaimer:
Please keep in mind as you read my Entre Institute Review, that I am not a member or an affiliate of Entre Institute. This review is based on research and information available online in the public domain. Any opinions and conclusions may not apply to all persons or situations. So read this review in its entirety and you make your own decision. It might even be helpful to read other Entre Institute Reviews.
The Entre Institute is an online educational platform that teaches students how to become successful entrepreneurs in the business world. It is also known as the school for entrepreneurs taught by real entrepreneurs. At least, this is what their website says, but you will uncover more about the Entre Institute as you read this topic and you decide if it's worth your time and money.
What is Entre Institute?
The Entre Institute is an online program that teaches entrepreneurship, eCommerce, and affiliate marketing. It was officially launched in early 2019 by founders Jeff Lerner and Adam Whitting, a seasoned digital marketer and the current CEO of the Entre Institute. Adam is also a software developer and led the creation of Entresoft, a tool that helps simplify many aspects of business management and operations.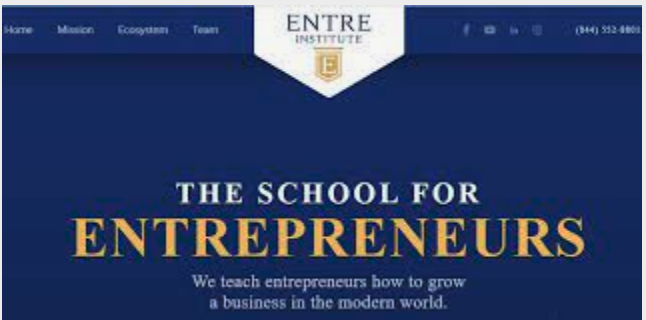 Jeff Lerner is the Chief Visionary Officer of the Entre Institute. He is a successful entrepreneur, mentor, motivational speaker, influencer, and musician. He is also the author of the book "Hacker's Guide to an Awesome Life." Aside from that, he also founded and co-founded other companies such as 7 Mile Digital and Xurli.
On his website, Jeff talked about how he was once overweight, unemployed, $400,000 in debt, and suffering from his second divorce. But then he decided to spend the next years developing formulas that helped turn his life around to where it is now. If you want to know more about him, you can visit his website, where you can also find a link to direct you to the Entre Institute website.
The bottom line is that Jeff Lerner is a well-known man in the business world. He was also featured in The Wall Street Journal, Newsweek, USA Today, Inc. Verified People and other online publications.
How Does The Entre Institute Work?
As mentioned earlier, the Entre Institute works as a training program for people who want to become entrepreneurs. And just like any other training program, it starts with basic training followed by advanced training sessions for you to complete the program.
But what you need to know right now is that basic training is just a way to get your foot through the door. Because after that, you will have to pay for the high-ticket upsells required to continue the program.
To get into the Entre Institute, you can go to their website and purchase the Entre Blueprint Training Bundle. This is the basic level that includes Jeff's video training program. In the videos, Jeff discusses the six steps in transforming your life and the three most profitable online business models in today's world.
Here's a summary of the six training videos included in the Entre Blueprint Training Bundle:

Step #1: The 3 Pillars of an Awesome Life
In this first video, Jeff talks about the three pillars of life: the Physical, Personal, and Professional aspects. And how the program can help you improve them.
Step #2: The 3 Legs of Successful Action
Here, you will learn how to move forward with your business using the three legs of successful action: Community, Strategy, and Belief.
Step #3: The 3 Phases of Build your Legacy
This video covers building your legacy using the three phases, namely Leverage, Growth, and Wealth.
Step #4: Entre Institute Affiliate Marketing Program
In this fourth video, Jeff talks about being an entre institute affiliate and why it is one of the best ways to build an online business.
Step #5: High-Profit Stores Without 'Brick & Mortar' Headaches
In this video, Jeff discusses the advantages of running an eCommerce business and why it is much better than running a brick-and-mortar store.
Step #6: Building Predictable, Bankable, & Sellable Cash Flow
Finally, in this last video, Jeff talks about digital consulting and how you can start your agency and earn an income online.
Jeff claims that these are the steps he followed to get out of his $400K debt, and then he was able to build a $40 million online business. He also claims that you can achieve success, even without previous business experience or technical skills.
Aside from the six training videos, you will also get access to other bonuses such as:
1-on-1 Business Advisor ($299 Value)
Awesome Life Challenge ($199 Value)
Entre Nation Community ($175 Value)
These training videos are generally motivational talks from Jeff Lerner. They were made to lure you in to purchase the upsells offered to you after that. Although, I must admit that for only $39, they do offer some valuable learnings.
Now, let's talk about the upsells. After the Entre Blueprint training, you will be offered the Entre Institute Product Line, and they are:
The Entre Nation Elite ($49 per month, or $348 per year)
This digital marketing training program has weekly live webinars by Jeff Lerner and the Entre team. You will also have access to the Entre community.
Entre Digital ($1,997 one-time payment)
This bundle includes several programs that teach about eCommerce, digital consulting, and affiliate marketing.
Entre Coaching ($15,000 per year)
Here, you can get access to one-on-one private coaching sessions with one of the Entre coaches. Your coach can help you start your online marketing business by setting goals and plans.
Entre Inner Circle ($29,999 per year)
This training program includes Jeff and his team's 12 monthly virtual incentives, annual live workshops, exclusive training sessions, and other opportunities.
This last Entre Institute program allows you to have Jeff Lerner himself as your coach and guide to build your online business.
At this point, you may have already noticed that the Entre Institute is an expensive training program. The first few programs will not give you actionable items to follow to start your online business. So to get the best part of the training program, you have to spend a lot of money first.
So that you know, the complete Entre Institute training program from the Entre Blueprint plus the upsells totals $47 383 per year. With that in mind, it is obvious that this program is not for everyone.
Can You Make Money With Entre Institute?
I don't think you can make money with the Entre Institute training program. Even though the starting price is quite affordable, you can't move forward to complete the whole training program without spending a fortune first.
But there's a way to earn an income with Entre Institute, becoming their affiliate. And I think this is why this program was created, and it is for affiliates to sell high-ticket products.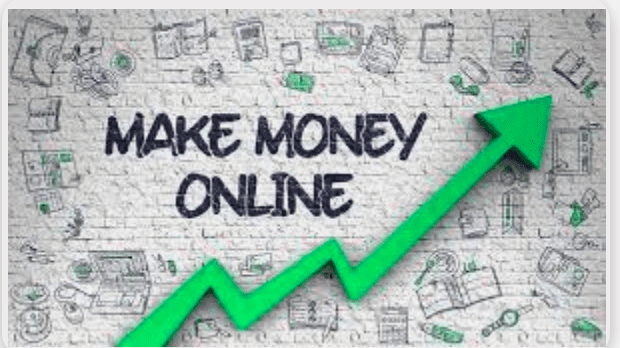 If you're interested, you need to fill out an online form and meet some qualifications to get accepted. As an Entre Institute affiliate, you can earn up to 60% commissions depending on the Entre Institute product you sell and after validation. For example, if you get a valid sale of the Entre Inner Circle, you'll get almost a $6K commission.
You can get your payout weekly if you've accumulated a $100 commission from your sales two weeks prior. The payout is via your registered eWallet. Entre Institute reserves the right to forfeit or drawback your commissions if the customer cancels their purchase within 30 days or if they find you've violated the affiliate terms and agreement.
Is Entre Institute A Scam Or Legit?
Although Entre Institute is a legit training program, I would not recommend it. It's like a bait-and-switch scheme that leads you to believe that the program will only cost $39, but once you're in, you have to shell out thousands of dollars more to gain access to everything.
The Pros and Cons of Entre Institute
Let's talk about the Entre Institute's pros and cons. After reading this far, you probably have enough idea of what this program is about, but let's look at it on both sides of the coin before deciding if Entre Institute is right for you.
Pros:
Established by a serial entrepreneur
Affordable entry fee
High-paying affiliate program
30-Day money-back guarantee
Cons:
The Entre Blueprint is a collection of motivational (or informative) videos that lacks actionable items to help you build your online business.
Expensive upsells
Actual training to build your business is expensive
The founder has a shade reputation
The Entre Institute has a lot of complaints
Any Negatives About Entre Institute?
I'm unable to find any lawsuits filed against Entre Institute or its founders, but there are a lot of negative reviews going around on the internet. The program is not honest from the beginning. It poses as an online learning platform, but it's a high-ticket marketing scheme in reality. Many people have called it a scam or a pyramid scheme.
Final Thoughts
In conclusion, Entre Institute is a marketing scheme to make you sell high-ticket products. The cost to invest in the entire program is really expensive. Likely spend more money than you can earn, which is not an option for people who need to earn money.
If you need help on how to get started, check out my #1 recommendation on building a successful business online. You can get access to hundreds of training videos, 24/7 support, professional consultations, private access to training guides, tools, personal private assistance, my personal help, and much more.
PS: Click here to review my #1 recommendation in detail.
Working Online From Home - A Proven 4 Step System
See the 4 steps to working online from home & earn residual income