What Is Pure Leverage? It was created by Joel Therien as an alternative to Empower Network. Empower Network is out of business and Pure Leverage is still going strong.
Pure Leverage is a marketing tools company. What you get when you join them is a suite of marketing tools you can use to market anything you want online. In this review we will take a complete look at the tools offered and whether we think they are worth it.
Name: Pure Leverage
Website: PureLeverage.com/
Price: $24.97/mo.
Owners: Joel Therien
Overall Rank: 95 out of 100
Pure Leverage Product Overview
Pure Leverage is part of the GoGVO Product Line which was started on September 05, 2003, by Joel Therien. Pure Leverage was created on March 4th, 2012 so it is now 7 years old.
In business, we know that most businesses go out of business in the first 2-5 years due to a lack of operating capital or a lack of knowledge on running a business. GVO and Pure Leverage appear to have surpassed this initial timeline which is a good thing.
Pure Leverage comes with 5 primary products.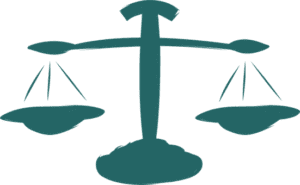 1. Autoresponder. As we've heard over and over "the money is in the list."
This means you need to be building an email listing and to effectively do that you need to use an autoresponder. This is one of the primary products Pure Leverage offers.
Their autoresponder is designed to help you build a subscriber list and keep in touch with that on a daily, weekly, monthly or longer basis depending on how you use it. With Pure Leverage, you can build a list up to 10,000 subscribers before you have to upgrade.
2. Elite Coaching. Having access to people who are more successful than you is a proven marketing technique.
Not only is it good for you to learn from the best it is also good as a sales tool. People like knowing they will get coaching when they need it.
Earn a Passive Income While Working at Your Day Job
Learn How to Start Your Own Affiliate Business
Follow My Simple 4 Step Formula and Copy the Exact Method I Used to Quit My Bus Driver Job
3. Video: Email & Streaming. Video is a proven communication tool.
You can use Pure Leverage templates or record your own videos. It is easy to send them to your email list or post on your blog.
4. Live Conference Room. As you build your team you will be able to communicate in real-time via video or audio streaming.
You can conduct presentations anywhere in the world as long as you can log online. This is a professional system.
5. Affiliate program. If using the tools is not enough for you maybe adding an income stream is.
You earn 100% of $19.95 for the first month. In the second month and beyond you earn 50% of your direct referrals subscriptions and a 50% matching check bonus of their total income.
The Pros and cons Of Pure Leverage
The Pros:
PRO #1 – Affordable at $24.97 a month.
PRO #2 – Comes with an MLM income opportunity.
PRO #3 – 6 products to promote
PRO #4 – 30-day money-back refund
PRO #5 – Length of time in business.
The Cons:
CON #1 – NO free trial period.
CON #2 – Autoresponder has limitations.
Earn Passive Income Online and Work From Home Using My Secret 4 Step Formula!
Let me show you a simple 4 step proven system that many are using and having the same SUCCESS!
Who is Pure Leverage For?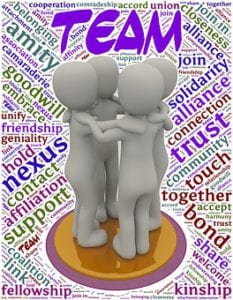 Information regarding "who" the audience the product is targeted at and who will benefit from the product
Pure Leverage Tools & Training
Information about the tools and training you will have to find that when you join.
Pure Leverage Support
Here is the contact information from the Pure Leverage website.
Global Virtual Opportunities
6701 Guada Coma Drive
Schertz Texas
USA, 78154
(210) 651-4487,
(210) 272-0147 (fax)
Contact page: https://www.pureleverage.com/contact/
Pure Leverage Price
We have established you pay $24.97 a month. You earn money as an affiliate on $19.95 a month.
My Final Opinion of Pure Leverage
Here is what I think of Pure Leverage. I'm viewing this as somebody who focuses on affiliate marketing as my primary source of income.
In my opinion, Pure Leverage is a good affiliate program. Still, I question using the tools unless it's done primarily by people who are promoting Pure Leverage as an income stream.
Here's what I mean by this.
Blogging is the primary way people are setting up websites today. How that's done is you go to a domain name provider and purchase a domain name.
Examples of this would be Go Daddy or Bluehost.
You're going to host your domain name somewhere, and chances are you're going to use the hosting provider where you purchase your domain name. Setting up your site is easy because they all offer a one-click installation of WordPress.
You can then begin building your blog and if you want to add an autoresponder, two of the most common ones today being used include SendShark, Aweber, Get Response and many others. Generally, these are very easy to install directly into your blog.
What I'm saying is unless you're going to promote your Pure Leverage tools as a way for you to make money, chances are you're not going to use the tools. You're better off to save the monthly fee and pay less to host your site somewhere else and add an autoresponder to it.
I'm speaking from experience. Setting up a blog is easy today. Tying in an autoresponder is easy as well.
What you will really need is a comprehensive training program for sales and marketing. If you choose to build a real business using the affiliate marketing business model, your tools will not be the primary income stream.
This is not to diminish the importance of the things Pure Leverage offers nor the validity of them. I know there is plenty of business to get started outside of promoting tools.
Pure Leverage at a Glance…
Name: Pure Leverage
Name: Pure Leverage
Website: PureLeverage.com/
Price: $24.97/mo.
Owners: Joel Therien
Overall Rank: 95 out of 100
If you are really interested in creating your own home business, check out my #1 recommendation on building a successful business,  where you can get access to hundreds of training videos, 24/7 support, professional consultations, private access to my training guide and much more.
Need Passive Income?
A Simple 4 Step System
Enter your email and gain access to my make money tips and receive your free gift.
Working Online From Home A Proven 4 Step System
See the 4 steps to working online from home & earn residual income