We may be accused of being soft on paid-to-write survey websites and companies. After reading this Yuno Surveys review, you may agree with others who hold that opinion.
Survey-taking sites from Swagbucks to Inbox Dollars and Yuno Surveys are a dime a dozen, and they are all about the same. You sign up, find a survey, and fill it out. The process is not made for rocket scientists, and it can be a fun way to spend 10 to 20 minutes.
One thing that these survey sites do is help you have your voice heard, that is, if you qualify. To find out about this company and what it's all about, continue to read our review. In a few minutes, you will get the information you need to help you make the right decision.
You never know when filling out a survey or two will come in handy. The question is, do you want to do it through this company or not? That is why you read our review to help you find an answer to that question.
What are Yuno Surveys?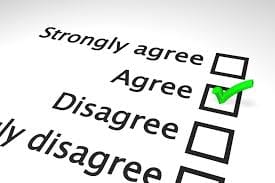 Yuno Survey is a relatively new survey taking the company. There is no mention of its owner, yet somehow it was begun in 2019. That makes it just over a year old. There is no company information, no information about its company officers, and no mention of any other detail you may need to take legal action against the company.
This again is a red flag as you are operating blindly and know nothing about who the company and its people are. You may not want to see it since it is merely a survey-taking company.
Besides helping clients get consumer information, this company earns extra revenue by selling your private information. You can request that they do not do so, but it is hard to know whether they follow through and honor that request. You cannot track their movements at all.
What may be good news is that you only have to be 16 to join the company. This company also uses the point system to reimburse you for your time. Besides the lack of transparency, there is another red flag in the disclaimer.
It reads….."You have no right or claim to a reward, and no reward shall be issued unless we accept your request for a reward. We will not accept requested rewards if we suspect fraudulent activity or any activity that is otherwise not in compliance with these Terms."
In other words, you may be working for free if the company so decides. Also, you can lose your account if the company chooses to you have violated the terms of use. Those decisions can be made for any reason.
Want to learn how I earn my passive Income working from home?
Click here right now for our review, my personal help, and instant access to our free training videos where we'll show you exactly how we did it ourselves starting out as complete beginners without ANY prior knowledge or experience in marketing online whatsoever!
How Do Yuno Surveys Work?
Yuno works like any other survey-taking company. You have to use their sign-up process to become a member. Once you are accepted, you can access the many different tasks they have set up for their members to participate in.
As with similar companies, you get paid through points, which also have NO cash value. Each survey is assigned a certain amount of points, and you earn those points once you have successfully filled out a survey and it has been accepted.
Yuno is a platform for other survey-taking companies and does not have surveys for you to fill out. After signing up, you will have to fill out a short survey giving some personal information.
That information helps the company decide which of the one son their platform is qualified to fill out. Unlike other companies, if you refer someone to the company, you get only 50 points for the referral and 100 points to fill out three surveys. After that, you are out of luck in earning anything from your referrals.
It is a basic survey-taking format that seems to keep the money in the house and not flow to your pocket.
Can You Make Money with Yuno Surveys?
The short and sweet answer is no, you can't. That is because you earn points through completing surveys, and when it is time to receive your money, it is given to you in the form of gift cards.
If you are OK with using gift cards, then this may be the ideal situation for you. But those people who sign up at these survey-taking sites usually need cash and want to make extra money.
It seems that you need somewhere around 600 to 700 points before getting your gift card. But do not hold your breath. That amount of points only equals roughly $5 or 5 British Pounds.
These surveys can take between 3 and 30 minutes to complete. You will not bank a lot of points when you get the opportunity to take a survey. To get an idea of how many surveys you need to fill out to get a gift card, you would need to take 15 surveys valued at 40 points each.
That is a problem because you may not get access to 15 very quickly. Remember, there is no cash value for those points. You get what the company decides you get.
How To Make Money With Yuno Surveys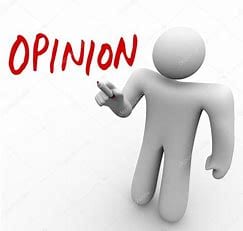 There is only one way to make points, and that is through taking surveys. We say it matters because you do not get cash from this company. So far, we have not found that they will send you any money through Pay Pal.
They reward you with a gift card that does not reflect the effort and time you invested in collecting 600 or 700 points. If you are lucky enough to score a 30-minute survey, you may be paid 80, but you still need 9 of those to cash out.
You are not going to put money away for a special occasion working with this company. One of the good aspects of this company is that they do provide you with some choices. You can fill out a personal questionnaire or take a survey. Then they will ask if you want to fill it out on their platform or the third party's platform.
Are you going to see any significant amounts of money even if you saved up more than 1000 points? Remember, the company decides if you will get your rewards or not. You have no guarantee that you will be paid anything after working so hard.
The Pros & Cons of Yuno Surveys
In this case, the pros and cons may add another nail in the coffin for participation with this company. So far, it does not look good, and it may worsen.
Pros:
Free to sign up
Easy to sign up
Lets you have some choices
Easy-to-use platform
Earn rewards through taking surveys
Nothing to buy
Nothing to sell
No real recruiting to earn more money
Cons:
You do not earn cash
Points have no value
The company decides if you are going to get paid or not
No guarantees you will make anything, even points
Surveys may take longer than stated
Poor referral program
Lack of transparency
No knowledge of owners & operators
No guarantee you will be able to take a survey
Poor website
Surveys are from 3rd parties
Any Negatives? Beware of Lawsuits
Again we found no actual lawsuits filed against this company. After all, it is hard to file a lawsuit against anonymous people who make no promises or guarantees. You are not being asked to invest in the company, nor are you being denied cash; the company doesn't promise to pay in cash.
The biggest negative we found was in their terms of use which clearly stated that you could request a payout, but it is solely up to the company to get what you earned. That is not a chance we like anywhere.
Other negatives include not being paid cash but only in gift cards, and you need a high point value to make very little money. If you did 9- 30 minutes surveys to earn enough points to get a reward, you would have worked 4 1/2 hours for $5-7.50.
Our time is worth more than that, and we think yours is.
Is Yuno Surveys Legitimate?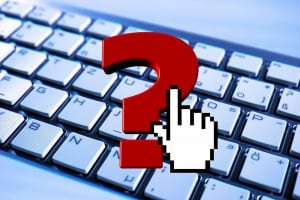 In our humble and straightforward opinion, we do not think this company is legitimate. Anyone who pays in gift cards only and does not let you have your earnings when requested cannot be honest.
There are better ways to use your time than working to earn gift cards that may or may not be sent to you. It is a cheap way to take advantage of you and your time. While the company may be legally legitimate, its practices say something different.
Final Thoughts
We have seen another reviewer recommend this company solely because it is a new company. That is the wrong way to suggest anything. We won't do that and will advise you to skip this opportunity.
The gift card payment, the number of points needed for payout, and the possibility of not getting what you earned has turned us off of this company. You can do better elsewhere, and that is a fact.
Our Yuno Surveys review is less than desired because the company is less than expected. Keep searching for a better survey company. You will be glad that you did.
If you need help on how to get started, check out my #1 recommendation on building a successful business online. You can get access to hundreds of training videos, 24/7 support, professional consultations, private access to training guides, tools, personal private assistance, my personal help, and much more.
PS: Click here to review my #1 recommendation in detail.
Working Online From Home - A Proven 4 Step System
See the 4 steps to working online from home & earn residual income