There are plenty of survey websites online, but one, in particular, stands out from the rest, in this Pinecone Research review you will see why. It is exclusive for invite-only members and offers plenty of rewards just for answering surveys. Is Pinecone Research legit or a scam?
In my review today, we will deep dive into what Pinecone Research is about and whether or not it is an excellent earning opportunity. Let's find out.
Product Name: Pinecone Research
Founder: Arthur Nielsen
Product Type: Survey website
Price: N/A
Best For: Invite Only
Pinecone Research offers surveys and product testing tasks where you can earn reward points. These points can be redeemed for cash, merchandise, gift cards, vouchers, etc. The company has a private signup process to regulate its member count. The surveys are not always available, but they pay well compared to other survey sites.
What is Pinecone Research?
Pinecone Research is a survey website owned by Nielsen Holdings, one of the biggest market research companies in the world. The company was formerly named the AC Nielsen Company, founded by Arthur Nielsen in August 1923, and currently holds its headquarters in New York City, NY, US. It was the first company to offer market research and initially sold engineering performance surveys.
In 1998, Nielsen founded Pinecone Research. Today, the company operates in countries like the US, the UK, Canada, Germany, and France. Unfortunately, it is a survey website that is exclusive to invited and qualified members only. At the moment, it is not available in countries other than those mentioned here.
How does Pinecone Research work?
Pinecone Research work as an invitation-only online survey platform. This makes it different from the other survey websites. Even if you visit their website, you will not find any way to sign up.
If you reside in the countries mentioned before, you could have a chance to join Pinecone Research. But if you were able to receive an invitation, you still need to pass their qualification requirements before finally becoming a member or a panelist.
These requirements are:
You must be 18 years old and above
You must be the parent or legal guardian of the minor participating in any surveys
You have advised every member of your family of the Pinecone Research Membership Agreement and the Privacy Notice and received their authorization or consent.
You and every member of your family have consented to Pinecone Research data collection and use practices as stated in the Membership Agreement.
There's no specific day or month when they start hiring. You may find panelists that will share with you a direct link to sign up for Pinecone Research. However, it is essential to inspect it first before signing up and providing your personal information carefully.
When you receive an invitation, you need to answer a series of questions. You must answer these questions truthfully since Pinecone Research will analyze them to see if you match their client requirements.
After submitting your answers, you will receive another email to confirm your registration. This email will include a link for you to answer more questions. This time, these questions are the household questions which consist of around 15 questions that will take you about 10 minutes to finish. The number of questions can vary depending on the client's requirements. This is an unpaid survey, but it will help complete your member profile to be easier for you to qualify for future surveys.
It may take a while before you can start taking surveys. Pinecone Research will try to match your profile to the demographics that they are looking for. If they find that your profile is a match, they will send you surveys via your email. Make sure to read the terms and conditions and strictly comply with them; otherwise, you may risk your account getting terminated and losing your rewards and points.
Even after successfully becoming a Pinecone Research panelist, there is also a possibility that you may be removed for some reason. You may not have answered any surveys yet. They will send you an email in advance if they have decided to remove you from their panelists.
Can You Make Money with Pinecone Research?
Yes, you can make money with Pinecone Research. For each survey you have completed, you will earn points. Each point is worth 1 cent, and you can exchange these points for different rewards such as cash options and digital or physical gift cards.
Once you have completed your first survey, you will be issued a physical check. This is a security measure for Pinecone Research to ensure that the address you have provided them is correct. The first survey is worth 300 points which is equivalent to $3.
You need a minimum of $3 in your account to cash out. But since every survey is worth 300 points, you can easily earn $3 and request a payout. Pinecone Research offers a variety of payment options after the first payout. You can cash out via Paypal, direct bank transfer, prepaid debit or credit cards, vouchers, merchandise, and gift cards like Amazon, Walmart, Starbucks, etc. The payout process may take 3 to 5 business days.
Although you may not receive surveys daily, it can amount to some extra money if you accumulate your earnings. However, you should not expect that you can make a full-time income with them. Survey websites such as Pinecone Research are good for extra money only.
How To Make Money With the Pinecone Research?
There are three ways to make money with Pinecone Research: answering surveys, then product testing, and sweepstakes.
Answering surveys is the primary way to earn money with Pinecone Research. When compared to other survey websites, they are one of the highest-paying surveys. The $3 minimum per survey is relatively more generous than what the other survey websites can pay you. Moreover, their surveys are generally simple and easy to answer. It is also up to you which surveys you would like to answer and which surveys you want to ignore.
Aside from answering surveys, you can also earn money with Pinecone Research thru product testing. You can test and try new unreleased products on the market and provide them with your opinion about the products. After participating in the product testing, Pinecone Research will reward you with points. You can also keep the products to yourself if they allow it, which is an incredible perk.
Lastly, Pinecone Research offers its panelists a chance to win in their sweepstakes. Every time you complete a survey, like other task-based companies, you earn an entry for a chance to win cold, hard cash. They have a bi-weekly for $500 and every quarter for $4,500 sweepstakes.
To make the most money with Pinecone Research, you can download its app on your mobile phone, available for iOS and Android. Ensure that you turn on the notifications, so you will get notified each time there's a general survey. Since there are times that the surveys get filled up quickly, it is best to answer them right away once you've received the notification.
Pinecone Research Pros & Cons
Pinecone Research has been around for more than a couple of decades now, but despite this, the company still has its pros and cons. Here are some of the pros and cons that you must know before you decide to join.
Pros:
Free to join
Easy-to-answer surveys
Pre-screened surveys
Low payout threshold
Offers different payment options
Cons:
Signing up is through invitation only
Surveys are not available every day
Low-income opportunity
Members are dropped if they no longer need you
Any Negatives? Beware of Lawsuits
Although there's no lawsuit filed against Pinecone Research, there are plenty of complaints you can find online. In particular, you can find a lot of complaints on the Better Business Bureau website.
Most of the complaints are about being unable to access their account or being banned, and because of that, their rewards and points are forfeited. This is regardless of your tenure with Pinecone Research. As long as you have violated their membership agreement, you will be banned and will not be able to redeem your points anymore.
Aside from these complaints, Pinecone Research is often spoofed by scammers to perpetrate mystery shopper scams or evaluation survey scams. While Pinecone Research does not have anything to do with these scams, this and the complaints about the sudden banning of accounts could be the reasons why they are accused of being a scam.
Is the Pinecone Research Legit?
Although Pinecone Research is a legitimate survey website owned by an honest company, Nielsen Holdings, I do not personally recommend it. Pinecone Research is one of the most complex survey websites to join and earn money from.
Pinecone Research's invite-only signup process limits the number of its members. This makes you think that with fewer members, there are more surveys for everyone, right? But sadly, that's not the case. Surveys are not available regularly. The most you can receive is about 2 to 3 surveys per month, but there could be months that there are no surveys at all.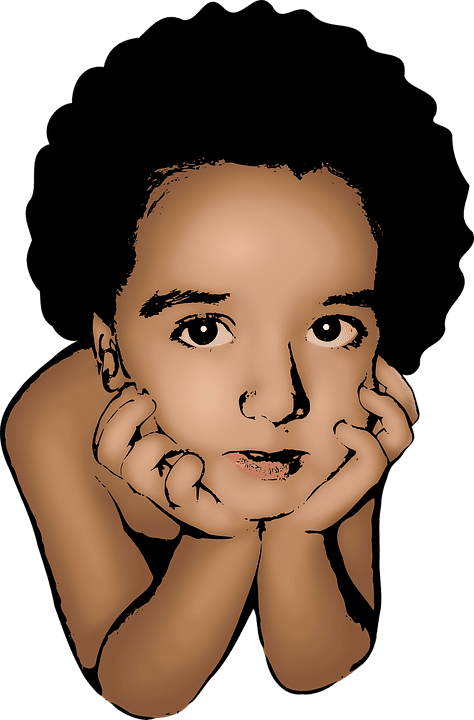 Final Thoughts
Pinecone Research is a legit survey website, but it is not easy to join them, and it will not earn you a full-time income. Answering surveys is not a full-time job, and the amount you will make from it is minimal. It is also not a steady income as surveys are not always available.
If you need a better money-earning opportunity, check out my #1 recommendation on building a successful business, where you can get access to hundreds of training videos, 24/7 support, professional consultations, private access to my training guide, and much more.
Working Online From Home A Proven 4 Step System
See the 4 steps to working online from home & earn residual income