Ti-Dom, another big ticket affiliate program, can earn a lot of money on one sale. A very scary alternative to earning money online, if you ask me.
In one of the companies that I was involved with, I did make money, but those who I recruited were not able to do the same. This resulted in less residual income. That company I left that and started with another one, which I am still a member of today for over 9 years which I recommend for anyone starting out.
How much?
Thanks to the Internet we've gone way beyond theory and actually have documentation that there are people earning six and even seven-figure incomes promoting big-ticket items and top-tier home business opportunities.
In some cases, these are being promoted as purchasing a digital franchise which I kind of like the sound of. Buying a franchise signifies that you're getting more than just a product.
You're actually getting a complete system from start to finish. Of course, digital franchises are going to have digital information, where if you were to buy a McDonald's you would be selling hamburgers with the McDonald's brand name.
If you were to buy an offline franchise such as McDonald's, Subway, or any niche business, you can expect to invest thousands or even millions of dollars to get started. You can start your own top-tier big-ticket digital information product for as low as $2000.
So how much money can you really make off of one big-ticket customer? Because I think this is one of the keys to helping people who are really in need of making money.
Let me lay it out for you if you have been thinking about big-ticket commissions and how some salespeople really are earning 6 and 7-figure incomes in these programs such as Ti-Dom.
Are you looking for a way to make money online?
Click here right now for instant access to our free training videos where we'll show you exactly how we did it ourselves starting out as complete beginners without ANY prior knowledge or experience in marketing online whatsoever!
Here are the basics.
1. You have to buy the product to be able to sell it. This is known as having reseller rights.
Resell rights are nice because their products are already created. Just like McDonald's, you do not have to create any products to get started making money.
2. Ti-Dom and others offer 100% commissions. If you buy a product that costs $2k you earn $2k for selling it.
This is different than affiliate marketing. Even with digital products in an affiliate network such as ClickBank you are not going to earn more than 745 commission.
In many affiliate programs, you could earn as low as 2%-5% for example selling a physical product in a program such as Amazon.
Are you looking for a way to make money online?
Click here right now for instant access to our free training videos where we'll show you exactly how we did it ourselves starting out as complete beginners without ANY prior knowledge or experience in marketing online whatsoever!
3. Pass up a sale. You have to pass up your first sale to the person you buy from. This is how these top-tier programs help the person making the sale earn money more than once.
4. You only earn at the level you buy! So if you buy a $2k product, and sell a $4K product, you keep $2k and pass up the other $2k to the first person who has bought the $4k product.
The same scenario applies to all products. You only earn at the level you have bought.
So if a product costs $20K you keep $2k and pass up $18K. Ouch!
Makes you want to buy at the highest level if you can afford it, which many people getting started cannot. That is the most extreme example.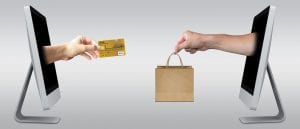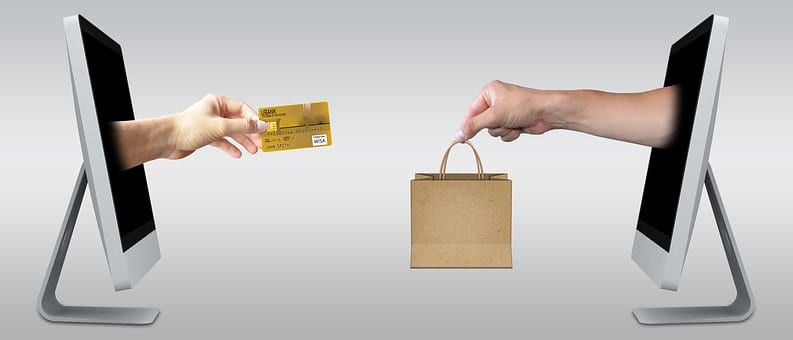 Let me give you a scenario that happens every day.
With Ti-Dom they say the average buy-in is at the $3500 and $6500 levels. Let's say that you buy a product that costs $3500.
You get to keep $3500 every time you sell that product after you pass up your first sale.
However, let's say you sell a product that cost $6500. In this case, you keep $3500 and pass up $3K to the first person who has purchased the $6500 product.
This helps to explain how one big-ticket customer can earn you a lot of money over and over if you find one who really takes the program and works it to make a lot of personal sales.
Often times though what happens is that person will reinvest some of their profits and buy the more expensive products and they could even bypass you in the products they're allowed to resell.
Even so, before they do that you may have earned several thousand dollars more than your initial sale to them. This is one way that big-ticket programs become so profitable, and why they blow many other network marketing companies ' compensation plans out of the water!
Final thoughts
I never promote one business over another by trashing them to make what I like seem better. I do think Ti-Dom is one of the best top-tier business opportunities with very good big-ticket products to sell, but I am not in that business right now.
I do think you're going to see many advancements in the top-tier or big-ticket arena in the near future. Companies make their money by selling these franchises with annual fees of around $500 in Ti-Dom's case.
Many people who are in network marketing will never even earn $2000 in one year, much less build a downline of thousands of people that will learn them a six-figure income.
The reality is most people never sponsor more than 2 people on their front line and they are selling products that earn them a few dollars per sale.
You have to make a lot of sales to earn$100K a year selling vitamins, diet products, and so on. Even doing it online on your own website it is tough to make that many sales.
With two sales a month (between $6500 and $3500), you can earn $100,000 in Ti-Dom and that's very enticing to people who want to get serious and really take advantage of it. One big-ticket customer can offer them a top-tier direct-selling business opportunity.
Join a Healthy Affiliate Program and…Turn Any Passion Into a Successful Affiliate Marketing Business.
If you need help on how to get started, check out my #1 recommendation on building a successful business online. You can get access to hundreds of training videos, 24/7 support, professional consultations, private access to training guides, tools, personal private assistance, my personal help, and much more.
PS: Click here to review my #1 recommendation in detail.