In researching (AOJ) American Online Jobs Review, I was struck by 3 primary things. These revolve around people needing to make money, people wanting to make more money, and companies looking for workers to work for them in a non-traditional way.
In this review, we will look at America Online Jobs and how they play a role in being a part of all three.
Name: (AOJ) American Online Jobs
Website: http://www.AmericanOnlineJobs.com
Price: Free
Owners: Brenda F. Rosenberg
Overall Rank: 10 out of 100
Want to learn how I earn my passive Income working from home?
Click here right now for our review, my personal help, and instant access to our free training videos where we'll show you exactly how we did it ourselves starting out as complete beginners without ANY prior knowledge or experience in marketing online whatsoever!
American Online Jobs Product
Brenda Rosenberg had done this when she created this business to match traditional job seekers with non-traditional work-at-home jobs. Their website says that they have had over 20 years of experience in this matchmaking.
Non-traditional is key here because we are talking about telecommuting instead of working at a place of business. This is not new and has grown in popularity in the past decade.
American Online Jobs does match you up to legitimate third-party sites with the promise you will make a lot of money. The way you make money through this company is to sign up and then sign other people up to take those same surveys Ms. Rosenberg sent to you.
Recruiting New Members
This would indicate there is recruiting involved, and that can be a problem. When is the last time you recruited someone to work with you at a job?
It does happen from time to time. Some companies have a referral bonus they pay if you tell a friend or relative about a job with them. However, that is generally a one-time thing and will not become an income stream for you.
It seems with American Online Jobs; you will get commissions every time you play the role of a recruiter. You can make money, but it is doubtful that you will be able to quit your day job any time soon. You certainly won't make the $700 to $1600 a week you were told you could make when you sign up.
Once you sign up, you get a pre-made website created by America Online Jobs. This is a replicated website.
What that means is everyone has the same website but is coded with individual identification numbers. This is common online today in get-paid-to programs, affiliate programs, employment opportunities, and MLM programs.
You can often make minor changes to your company website. These would include changing the name, email address, and even the phone number on your site from what is provided.
Since you are not hosting the website, you do not control it. This is why you cannot make major changes to any of the pages.
With American Online Jobs, it is a 3 step process before you are ready to get others hooked into the same process. There may be some unethical aspects involved in the whole process.

The Pros & the Cons of American Online Jobs
As with just about any product or program available, there are both good and bad things about it. If you are trying to recruit someone or make a sale, you will tend to focus on the good and not the bad.
Since I am not a member of American Online Jobs, I have nothing to gain either way financially.
The Pros:
They have training
It is free to sign up
There is a possibility to make some money
These three things are not really anything new to make money online programs. Many are free to join.
You would not join unless you could make money or at the very least use the product to make your life easier in some way. They also provide training which is not anything different. You will have to decide if the training is worthwhile in trading your time for what you gain from it.
The Cons:
They make misleading statements
Give you misleading offers
Misrepresent affiliate marketing
What kind of misleading statements and offers? They have no jobs to offer you for one thing.
Isn't it ironic that a program name American Online Jobs is not a job website? It is a middleman trying to get you to join programs they are members of.
Basically, they get you into a sales funnel. You join them, and then their focus is on selling your products and other programs. I wouldn't say I like that approach unless I know right up front what is going on.
Want to learn how I earn my passive Income working from home?
Click here right now for our review, my personal help, and instant access to our free training videos where we'll show you exactly how we did it ourselves starting out as complete beginners without ANY prior knowledge or experience in marketing online whatsoever!
Who is American Online Jobs For?
That is actually a good question. At first glance, American Online Jobs are for those people who do not fit into traditional jobs. It seems to provide them with a way to make money while working according to their preferences and desires.
Also, it seems to be a good fit for those who have been unemployed for a long time. College students might handle it as there is a promise of making some money that will help them with their college bills.
The good news is that experience and college education are not needed when you sign up or apply for various jobs. That status level fits many ordinary people who can't seem to find their niche in life.
With over 15 years in the make-money niche, I know it is an evergreen niche. Millions of people come online every day looking for work-from-home jobs, ways to earn money online, how to start an online business, and so on.
One phrase searched a lot is American online jobs work from home reviews. This bodes well for the American Online Jobs website but is really an example of a phrase people search for generically in their desire to find a job they can do from home.
American Online Jobs Glassdoor
I am writing about this because Google tells me this is another commonly searched phrase relating closely to American Jobs Online.
Glassdoor has done a great job of carving out a spot at the top of the work-at-home jobs niche. Their site alone gets over 60 million hits every month.
Why?
I'm not writing a review about Glassdoor, but their mission statements sum up the reason why people often combine their company name with American Online Jobs. "To help people everywhere find a job and company they love."
In reality, this is the website you need to be on and not American Online Jobs.
AOJ Online Jobs Tools & Training
The good news is that once you sign up, you can go to the member's area and click on some of the training videos the company has available. There are about 9 videos available, and there may be one or two bonus videos to help you get started.
These videos train you in affiliate marketing techniques, including building your website and other facets of online work. They also ex[plain how to get traffic from Facebook.
The only drawback to the training area is that AOJ has lots of little buttons trying to get you signed up at different survey companies. The company tries to make money off of you as they train you.
This makes sense because that is their business model as a referral company. They are not selling products or training. They are referring you to companies that do sell products and/or training.
Support
The only support process we could find was that once you have signed up, you get an e-mail talking about how the company needs agents, and they are willing to share their secrets with you.
There is no mention of any support the company actually offers outside of the training videos you get access to when you sign up. You are basically on your own as you navigate the different steps to sign up and meet the requirements AOJ provides.
Price
The initial sign-up is free, and that is about where the free part ends. It has been said that to set up your account, you have to buy an anti-virus program for about $25 to $40. So far, that is about the only upsell we have found associated with this company.
But there is more. To get set up and to get access to the website the company makes for you, it seems you have to sign up at different survey-taking websites. While allowing you to make a little money by filling out surveys, the company is making money off you for the many referrals they bring to those survey companies.
The key for you to make money is to use the website they create for you and to snag your visitors, getting them to sign up and do what you did. Those referrals are supposed to pay you a commission, although we did not see what that was.
To me, this seems like a 2 tier affiliate program. You join and then get people to join. The difference is you are not making any money until the people who join you join other real programs with real products to sell.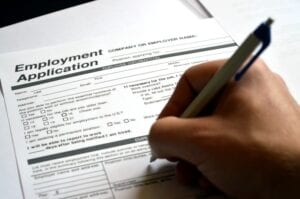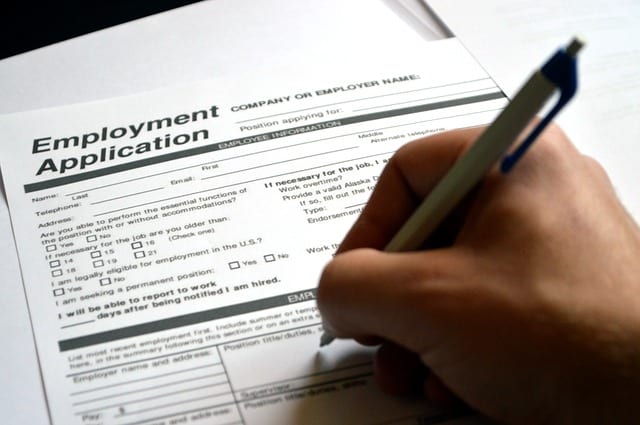 It is an interesting way to make money online while not doing a lot of work. I wouldn't recommend it simply because the company makes many misleading statements.
Also, you will find it very hard to make that $700 to $1600 a week they promised you when you landed on their website. There are easier ways to make money without giving your personal information to a lot of survey companies that rarely pay well.
Are There Really Jobs Online In America?
This is the real question that gets to the bottom of what we're really talking about, not only with American online jobs but just finding online jobs from home in general. I personally have been through this off and on over the years. I know millions of others have.
You come online looking for jobs you can do on the Internet from the comfort of your own home. What ends up happening is you have shuffled around from one website to another, often joining get-paid-to programs such as taking paid surveys.
You might be asked to join a business opportunity that is not what you're really looking for to start with. The turning point for me came when the phrase telecommuting started happening.
This signified that people could work a real job for a real company but do it from the comfort of their own homes. This was a breakthrough because it was a win-win situation both for the employer and the employee.
I would suggest you look at websites such as FlexJobs.com if telecommuting is of interest to you. There is a monthly fee of $15, which gives you complete access to everything on their website.
I'm not selling this program, but I do think it's a worthwhile website to be on because you're going to find all kinds of real jobs based on your skill level. If you don't have a skill for a specific job, it will point out what you need to do to become qualified for that job.
Once you've done that, the world is your oyster, so to speak. You'll find plenty of companies willing to hire you to work from the comfort of your own home in the position of a job and not as a freelancer or business person.
My Final Opinion Of AOJ Online Jobs
If you want to work at your own speed and fill out surveys and join get-paid programs, you may have a good opportunity through American Online Jobs. Of course, the way you will make the bulk of your money is by using your free website to gain referral commissions to all the sites you send your visitors to.
This company tries to hook up those who can't find a good traditional job and would feel more at home with non-traditional employment. Just be skeptical as you go through the signup process.
If you are interested in creating your own home business, check out my #1 recommendation on building a successful business online. You can get access to hundreds of training videos, 24/7 support, professional consultations, private access to training guides, tools, and much more.
Working Online From Home - A Proven 4 Step System
See the 4 steps to working online from home & earn residual income