It is easy for me to write an Angels and Entrepreneurs review because I am a founding member. This is where they are still at so you can join me if you choose to, although they do not have an affiliate program which I will not be selling you in this review.
I also spent considerable time researching Angels and Entrepreneurs. I've looked at it from the outside looking in and now from inside the member's area.
It is hard not to run across this new opportunity. There are ads all over Facebook and other places on the Internet. Most of them feature Robert Herjavec touting how you can get started into angel investing for as little as $50.
That sounds good, but what is angel investing? Also, why is a famous Shark Tank investor promoting this?
Good questions as well as other things that need to look into and examined from the viewpoint of a skeptic. This is easy for me to do as well because after over 15 years of doing Internet marketing I am naturally leery of anything new. I just do not believe everything I read in an ad or see on a video the first time.
Ok let's get started and hopefully, my Angels and Entrepreneurs review will answer questions you yourself might have before you join them.
The Basics
Name: Angels and Entrepreneurs
Website: AngelsandEntrepreneurs.com
https://Pro.JoinAngelsandEntrepreneurs.com
https://www.TheNewAmericanWealthNetwork.com
Price: $39, $79, $129 ( These are not investments )
Owners: Neil Patel
Overall Rank: 95 out of 100
PS: The prices given above are subject to change.
I am listing 3 different websites as they are used for marketing the summit as well as the login for the member's area. When you go to the main website you can not join Angels and Entrepreneurs which I find interesting. I guess it makes it easier to drive traffic to the summit video to watch before you join there.
Angels and Entrepreneurs Overview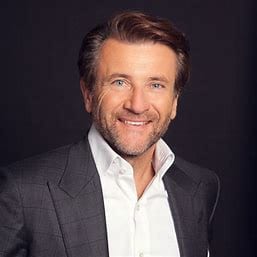 This caught my eye because of Robert Herjavec. He is often known as the nicest Shark on Shark Tank. He has a net worth of over $200 Million Dollars and is a self-made millionaire.
I've watched Shark Tank over the years and often thought wouldn't it be cool if I could invest in some of these companies. Evidently I wasn't the only one to think that.
Famous Internet marketer and SEO guru, Neil Patel thought the same thing. He's most well known for his ability to rank websites at the top of Google for a keyword phrase using search engine optimization. He is a silicon valley guy and has worked with some very big and famous companies.
Evidently he's also been extremely successful as an angel investor. He decided to start Angels and Entrepreneurs to give the average person an opportunity to invest in companies before they went public.
That is what makes the angel investing so exciting. You have the ability to invest in start-up companies before they make it big.
Over and over Neil and Robert mention how great it would have been for you and I to invest in Facebook, or Uber pre IPO. In layman's terms, this just means you get the chance to invest before the public does. This does not come without risks.
The Good & the Bad
I think there are both good and bad things about the Angels & Entrepreneurs program. Let's talk about some of them.
The Good:
PRO #1. You can make lots of money. This is the main draw to angel investing. Neil thinks it is reasonable to expect a 20% return as an angel investor. He says he gets as high as 30-40% because he knows how to find the right opportunities.
PRO #2 – You get the advantage of having a seasoned angel investor and Internet marketer in Neil Patel. He takes a deep dive into companies before he puts them in the Deal Flow area for members to review.
PRO #3 – Time is on your side. I list this as a positive if you are patient. I see many people investing in stocks who are always trying to time the market for a profit, or in many cases, they just end up cutting their losses.
The Bad:
CON #1 – People lose money as angel investors. I read many articles written by investors who say stay away from angel investing. You are going to invest in so many losers you can not compensate for that trying to find a big winner.
CON #2 – Most companies will never make it big. I saw once where conservative actor James Woods was asked how he now feels to be blacklisted by Hollywood because of his support for President Trump. He said it was because I don't need the work, I invested in Apple in the 1980s.
CON #3. – VIP upgrade. To get more deals to analyze as well as more insider tips from Neil you can upgrade for less than $2500. I have seen some members complain about that, but to me was not a big deal.
Who are Angels and Entrepreneurs For?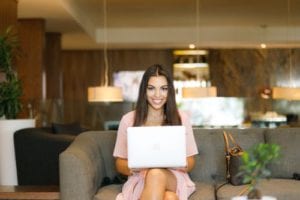 Angels and Entrepreneurs are really a business opportunity for entrepreneurs. It's something you can start out on a part-time basis while you're in your current career.
Even if you're retired, and looking for a way to make some additional money, this could be a really good business opportunity. I'm not sure that a lot of people who invest in the stock market actually think of it as a business opportunity.  But investing is a personal business if done right.
The fact that you're investing in new start-up companies, and waiting for them to go public and take you with them, makes us a great business opportunity if you are patient. That seems to be the big key because you do not know when or if these companies are ever going to even make it public.
As a member of Angels and Entrepreneurs, you have the opportunity to make a minimum investment as low as $50. Most of the companies I've seen available right now are going to be in the $100-$250 initial investment range. Each deal is analyzed and is listed how much the company is trying to raise and how they are progressing toward meeting that goal.
GOffee
As an example, I am looking at Goffee. This is a company that delivers hot coffee right to the desk of a working person in New York.
They are in the seed funding with a goal of raising $1 Million Dollars to grow their business. GOffee has currently raised $854K so they are almost at there goal and a lot of that money has come from Angels and Entrepreneur members.
GOffee is listed in the Food, Beverage, and Hospitality of the member's area. As you begin to expand your portfolio of companies you have invested in this is helpful. I see the Sharks on Shark Tank always talking about their portfolio and why a company does or does not interest them because of this.
Angels and Entrepreneurs Review Tools & Training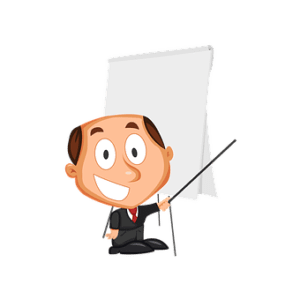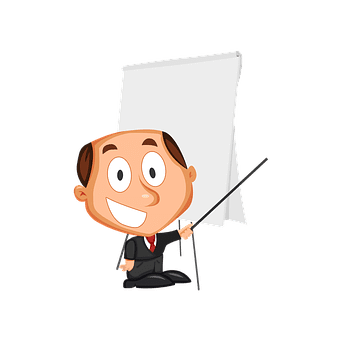 From a marketing standpoint, Angels and Entrepreneurs are in the founder's part of their own business. They market online in various platforms, running ads that promote a summit interview Neil Patel and Robert Herjavec does with Mike Ward.
At the end of the video, you are given a click to join button. You can join at 3 levels.
They also have other websites including one without the video you can join on as well as the main website where you will log in at.
– Gold $39
– Diamond $79
– Platinum $129
– VIP – Private Deals for members $2500.
Each comes with more benefits attached to them. The main reason to join is the price right now. This is a renewal membership and the price will go up to $599 a year in the future. according to Neil.
Once you join you get access to the member's area which is laid out in the top menu:
– events
– deal flow
– media room
– networks
– reports
Let's take a close look at these.
1. Events. The current event is a future A&E Richmond, Virginia Chapter Meeting scheduled for 12-01-19. I also see 9/19/2019: Los Angeles Happy Hour with Neil Patel! My basic takeaway from this is as they grow you will be able to plug into meetings with other members in your area for person to person interaction.
2. Deal Flow. This is the most interesting area for me and I would guess most members right now. Potential deals you can get invest in are analyzed and updated by the company. This includes the VIP Deals only Private Deal Flow. Neil talks with the owners and asks them tough questions so you can get more comfortable with the company.
3. Media Room. This is where you will access Neil's Angel Investor Bootcamp, Angel Investor Master Classroom, and Virtual Boardroom Meetings.
4. Network. Neil uses this to provide updates on deals, meetings, and membership.
5. Reports. Includes interesting reports relating to angel investing. The Angel Investors Cheat Sheet is a good one.
Two other things to mention are email updates and members forum. Neil is always sending out emails both for training as well as to upsell the VIP membership.
The forum contains 3,603 topics and 2,895 replies. Neil is always mentioning the importance of networking in angel investing. You never know when a deal will present itself outside of your Angels and Entrepreneurs membership.
Angels and Entrepreneurs Support
You can contact their support team via phone, email, and SMS message. They also have a support center with a FAQ area. You can also get help via Facebook or Twitter. You will manage your account in the member's area as well.
Angels and Entrepreneurs Price
The 3 levels of membership run $39, $79, and $129. The Diamond Package for $79 is what I joined, and is the most recommended. It is good for 2 years which will give you plenty of time to learn and start using the system.
My Final Opinion of Angels and Entrepreneurs
Let me say this about angels and entrepreneurs. If you need to make money right away this program is not for you. Check my banner at the end of this article for a link to wealthy affiliate you may want to check out.
In terms of the program itself, I'm very impressed with it. Some people may feel miss lead in Robert Herjavec's involvement.
He appears to be more of a company spokesman because once you get into the actual deal flow in the member's area, he's not mentioned. So, if your goal is to join because you want to get in some business deals with a Shark Tank shark, at least right now that is not going to happen.
If you're looking for a chance to make some really big money if you hit the right company, this may just be a program for you. Neil Patel says you should be expected to wait as long as 10 years before you cash out on a start-up company. Although he also says it's more common to see a high investment return in this little as three years.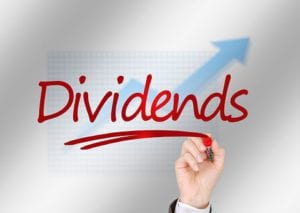 He also talks about his favorite type of angel business to invest in. He likes companies that offer quarterly dividends, so you are making money waiting for an IPO to happen.
Angel investing does not come without risk, because you may not make any money. However, if you use the materials and tips made available to you, your chances for success go way up.
The fact that you have someone such as Neil Patel analyzing companies, putting the owners in the hot seat, and so on, to me is a real benefit. It takes some of the guesswork out of this type of investment.
Name: Angels and Entrepreneurs
Website: AngelsandEntrepreneurs.com
https://Pro.JoinAngelsandEntrepreneurs.com
https://www.thenewamericanwealthnetwork.com/angels-and-entrepreneurs-summit
Price: $39, $79, $129
Owners: Neil Patel
Overall Rank: 95 out of 100
VERDICT: LEGIT/
Summary: Angels and Entrepreneurs Review
Your initial investment to get started is just in a one time billed membership fee of $39, $79, or $129. You can upgrade to VIP if you want for around $2500.
At this point, it is up to you to do your due diligence. There are many deals you can get involved in. New ones are being added all of the time. This is very exciting and now available for anyone to get started in angel investing if you choose!
Need Cash Flow Or To Make Money Right Now?
Let me show you the exact steps to start an online business online the right way. You will have the opportunity to start for free, taking the risk away, and for you to have complete knowledge of what Internet business is all about before you make any investment.
Become a part of a growing Community &; Turn Your Passion Into a Successful Affiliate Marketing Business by clicking on the link below the video.
Related Video On Angels and Entrepreneurs

Please leave me a comment or any question you may have, I would love to get your feedback.
Angels And Entrepreneurs Review