In my Beautycounter MLM Review, I start with one simple thought. If you throw a rock toward the ocean chances are you are going to hit the water.
That is the way it is with all the MLM companies that focus on beauty or health. Through a rock at all the MLM companies out there and chances are you are going to hit one that deals in beauty.
Beautycounter is just one of a myriad of MLM corporations that take advantage of people's desire to look their best. To find out all about this company, just continue to read our review.
It does a lot of research for you and gives you the information you need to make a healthy decision for yourself. If all you want is a business opportunity where you can work your own hours then this might be the business for you.
Take a few moments and read this Beautycounter MLM Review before making that decision.
What is Beautycounter?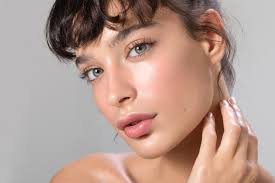 This company would be called the new kid on the block as it was only formed in 2013 by Gregg Renfrew. Its target marketplace is all those people who want to look better than ever. The company does this by offering a variety of beauty product lines you can sell and use.
Mr. Renfrew claims to have banned over 21500 ingredients that he deems unsafe for people to use. That way he can claim that his products are healthier while justifying their higher cost.
While the products are healthy to use, you won't find any health products in their many different offerings. Their products range from moisturizers, makeup, masks, eye, lip care, and hair care products.
Everything a woman needs to look her best even on those days she does not feel her best. Beautycounter focuses on beauty putting its eggs all in one basket.
How Does Beautycounter Work?
As you may have already guessed by reading the title of this review, Beautycounter uses the MLM business plan. It does not place its products in stores but wraps its success around the many sales reps it employs to market its products.
Like any MLM strategy, if you sign up, you make a commission off all the products you will sell. You have products you sell in a variety of methods and it seems that the company lets you choose those methods as long as they are within reason and not illegal.
The sales rep is left to design their own work hours and sales territory and how hard you work is up to them. Like other direct sales companies, the first stop on your sales journey would be your warm market which is built on friends and family.
Then as you get better at selling, you can branch out and do direct sales by cold-calling strangers. But before you do all of that, you need to sign up and pay to play.
Can You Make Money with BeautyCounter?
It is interesting to read supporters of Beautycounter spin the data to make it sound like the company is producing great results. Those positive spin artists say the company has achieved something phenomenal by having 85% of their sales reps earn anything at all.
The sad fact is that over 90% do not make a lot of money if they make anything at all. That is with a 24% commission split. Of course, you have to buy the product at a 24% discount to get that figure. But don't worry the company offers bonuses and commissions off of your downline to make up for the expense.
To become an associate for the company, you have to pay $85 upfront. This does get you a website but no products. Those cost anywhere between $200 and $800 and come in sales kits.
There is a $50 annual renewal or membership fee to keep your status active. You are going to be paying a lot of money for the typical overpriced product that already has more than enough competitors working to get access to the same beauty dollars.
Once you sign up you will have your work cut out for you. As you may be working for the new kid on the block but that doesn't mean you are the only beauty consultant covering your neighborhood.
Examples Of How To Make Money With Beautycounter
There are two main ways to make money at Beautycounter. First, you can sign up, buy the products, and start selling. You start with a 24% commission and if you move up the ranks that commission can go to 35%
Then like any MLM, your real money comes when you can sign up enough people who sign up enough people, and so on. You receive commissions on every sale your recruits make up to 4 levels.
To give you an idea of how much money you can make, if you recruit 4 people and those 4 people recruit 4 people and those 4 people recruit 4 more, you have a lot of people you can make money off of. The problem comes in when you have that many people selling, your sales territory becomes very tiny as does theirs.
There are bonuses you can get but you need to move up the ranks to be eligible as well as maintain a 1200 CV level in a 6-month period. You may have opportunities to make money but it is going to be a long hard road before you see any of it.
Just keep in mind that over 95% of MLM sales associates fail and give up long before they see money from their recruits. Getting recruits is as difficult as it is to make a good salary at this company.
Want to learn how I earn my passive Income working from home?
Click here right now for our review, my personal help, and instant access to our free training videos where we'll show you exactly how we did it ourselves starting out as complete beginners without ANY prior knowledge or experience in marketing online whatsoever!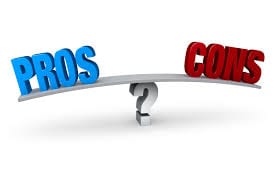 The Pros and Cons of BeautyCounter
Believe it or not, there are some positives about this company that make it worthwhile representing.
Pros
You set your own hours
It is basically your own business
You are selling products in a high-demand industry
The commission split is fairly high
There are bonuses you can receive
The products are supposed to be healthy
The negatives about this company and all MLM corporations are what keeps your feet on the ground and help you plan an effective strategy if you sign up as a sales rep.
Cons:
The products are overpriced and hard to sell
There is little support, basically, you are on your own
High cost to join and maintain active status
Complicated compensation plan
Pay to play
Lots of competition to beat those beauty dollars
Any Negatives? Beware of Lawsuits
The good news here is that we have not discovered any past or currently active lawsuits filed against the company. It seems to keep its nose clean when it comes to activities that could get it into legal trouble.
One of the negatives that overshadow any success is the company policy that requires you to have $1,200 in sales every 6 months. If you do not get that amount then you have to pay for it out of your own pocket.
That makes it hard to be a success at this company. Another negative is that the website you are given to use is not under your control and it is not very good. You may not drive enough traffic to purchase the products you want to sell.
Another negative is the company's lack of transparency. They only show the sales figures for those reps who are on active status only. That means there are thousands of people you hear nothing about.
The biggest negative is the cost of the product. Try selling high-priced anything in a market that has undercut your price by a large margin. It is next to impossible.
Is Beautycounter A scam or Legit?
You may be tired of reading this question as the answer rarely changes. Yes, the company is legitimate. Just because it does not have transparency or low prices does not make it illegitimate.
Also, just because it has questionable business practices does it mean it is not legitimate. There are products to sell and the customers you sell, get the products they paid for. On the salary side of things, being paid low commissions doe snot mean you are working for a scam company.
You saw the compensation plan when you signed up and agreed to work for what they offered. That means you were a willing employee who knew the terms before committing to be a sales rep.
If you do not like the compensation structure, then you have the choice to not sign up or you can quit. When you do those actions the company remains legitimate. This may sound a little harsh but it is the reality of the business.
Final Thoughts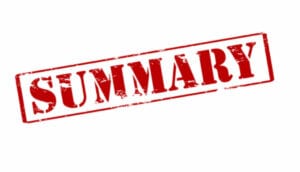 Beautycounter is another MLM company that focuses on the beauty industry. It is a high-demand marketplace one that can offer substantial rewards. The trouble is that Beautycounter puts all of its eggs into one basket and if you sign up you have stiff competition with no alternative product to make money off of.
That puts you in a risky position as does having to buy so many products just to stay active. While the company only has about 35,000 sales reps you still stand a very good chance of not making your money back.
This is not why you entered the work-for-yourself business world. You entered because you want to work for yourself and make a profit. It is highly doubtful you will achieve those goals with this company.
You would be better off creating your own product that you can sell at a modest price through your own work schedule than you would be if you signed up with Beautycounter.
If you need help on how to get started, check out my #1 recommendation on building a successful business online. You can get access to hundreds of training videos, 24/7 support, professional consultations, private access to training guides, tools, personal private assistance, my personal help, and much more.
PS: Click here to review my #1 recommendation in detail.
Working Online From Home - A Proven 4 Step System
See the 4 steps to working online from home & earn residual income