We would all like to find a fast way to make money online in our MLM business by blogging. The question I answer in this article is whether blogging can be that way.
To truthfully look at how fast you can make money blogging you need to determine what the purpose of your blog is. Because I post articles in the MLM, home business, and affiliate marketing niches, many of these blogs are really primarily interested in one thing.
Here Is A Few Fast Way To Make Money Online
Leads-Leads-Leads
Blogs that promote a business opportunity need new qualified leads, or as they are often referred to, prospects.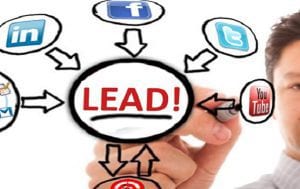 What is a qualified lead?
To me, they need 2 of three things.
1. Need.
2. Interest.
3. Desire.
Almost everybody coming online looking at ways to make money has a need. Even people who have plenty of money to cover their monthly bills need money for reasons of their own.
Often these centers on ways to enhance their own lives. Things like giving more to charity, living in a nicer house, driving a nicer car, saving for the kid's education, going on the trip of a lifetime every year, and so on.
This is the market people in the MLM and home business niche is targeting. So how do you target these people?
Build An Email List On Your Blog
You do not use your blog to sell. You use your blog to build an email list of potential new business partners.
Your simple goal is to get the first name and email addresses of people who visit your blog. Then you follow up with your new subscriber until they raise their hand and ask you to pay personal attention to them.
You do not chase them. You educate them on making money and point them to your business opportunity.
It is up to them to find it and contact you. The more people you have at this point the more new business partners you will recruit.
Are you looking for a way to make money online?
Click here right now for instant access to our free training videos where we'll show you exactly how we did it ourselves starting out as complete beginners without ANY prior knowledge or experience in marketing online whatsoever!
Recruiting On A Blog
When you start a blog you have no traffic and you have no list.
You need to build both!
You build your blog by adding content and promoting it all over the Internet. You build your list from the traffic that comes to your blog from the marketing you are doing.
This takes time and the only way to speed it up is with more marketing. You need more people visiting your blog and subscribing to your list.
The bigger your blog becomes the more content you have online. Search engines will spider this content, and as you get more backlinks to that content you will start ranking in the organic results for keywords people are searching for.
More traffic gives you more chances to get more email subscribers. This is a process you have to be committed to sticking with through thick and thin. You need the mindset of an entrepreneur because until then you are not going to make money and you will be spending a lot of your free time working on your blog.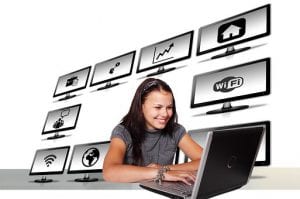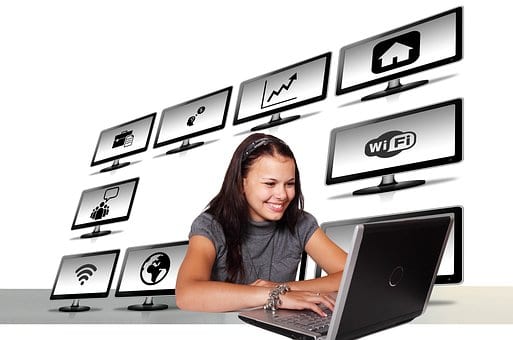 Establish Your Credibility
Establishing credibility with your audience is one of the fast ways to make money online today.
Do you believe people sponsor shops? What is sponsor shopping? Someone finds an MLM business they like and then they go about finding the best person to sponsor them into the business opportunity.
Why?
Most of us do not think we have what it takes at first, so we look for someone to help us succeed. This is why it is important for you to establish credibility in the eyes of your prospects. Even if you are not successful yet you can look like you are.
Other Fast Way To Make Money Online?
A high-quality blog with content that impresses is a good start. The first impression your prospects have of you is when they land on your blog.
This is another reason why you need a blog and is updating it on a regular basis. This can actually increase the speed at which you make money blogging in MLM.
People will join an email list of someone who looks like they are on top of what is going on in the world of MLM. You immediately become more credible and can get into the relationship-building game with email marketing faster.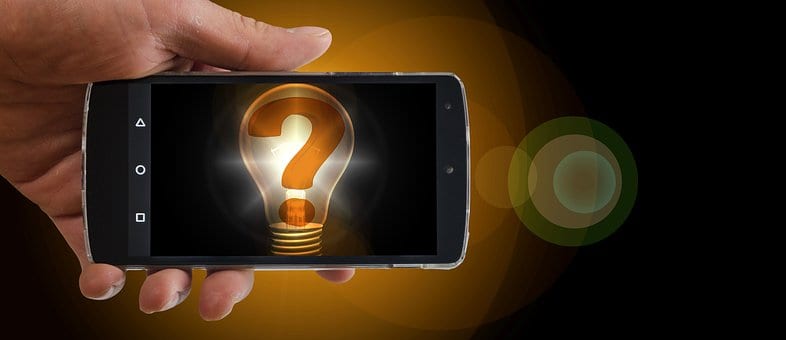 Is There Anything Else To Make Money Faster?
Yes!
Monetize your blog with Google Adsense. Let people click on the ads so you are making money. Not everyone who visits your blog is going to join your list. Not everyone who joins your list is going to join your business opportunity.
Google Adsense gives you a way to make money faster. You can still monetize a visitor in a small way which is better than no way at all. Google does not have an MLM program they own, but Google Adsense is an affiliate program. Affiliate programs are a good complement to network marketing, especially when you have a blog.
Adsense ads can be added with nothing more than a code. Google sells the ads for you. The ads match the content of your blog post. You can customize them to look natural on your blog posts.
Final Thoughts On Fast Way To Make Money Online?
Here is a detailed explanation of how long it takes to make money blogging, and the time that is involved I do not think blogging is a fast way to make money in MLM. The only real fast way is to go out and get retail customers. Educate your customers about marketing online.
However, a blog can be a great way to build an email list where you can promote your MLM business and anything else you want including affiliate products.
If you are interested in creating your own home business, check out my #1 recommendation on building a successful business online. You can get access to hundreds of training videos, 24/7 support, professional consultations, private access to training guides, tools, and much more.
Working Online From Home A Proven 4 Step System
See the 4 steps to working online from home & earn residual income