Even credit card companies have affiliate programs. You may not have thought they would since everyone knows about credit cards and how to apply for them. However, there are at least 15 credit card affiliate programs you can tap into and make yourself a little money.
One thing about credit card affiliate programs you often get to choose your own commission split. Please keep reading to find out the many different credit card companies you can work with and make money off of them instead of paying them money.
There is no particular order to this list of 15. Take the time to read through the list and see if any work for you.
15 Credit Card Affiliate Programs To Consider:
1. Bankrate Credit Card Network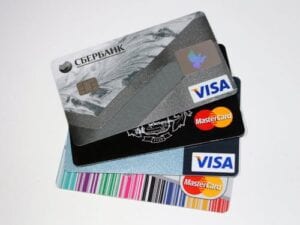 When you want to make money, you need to work with the best affiliate programs available. Bankrate works with some of the top credit card companies to make sure you have various offers you can present to your website visitors.
This company works with you and provides you with a large number of user-friendly tools to make you a success. Everything is kept in the house, and you will need to talk to them to find out their commission splits. Take a little time to explore their offer.
2. Commission Soup
This is an affiliate program that works with various credit card companies, and that list is very long. You have a large choice of cards to promote, and the affiliate program should be second to none.
The commissions vary, as do the cookie lifespan, so you will need to go to their website for all the important details. With 18 years in the business, Commission Soup should know a thing or two about affiliate work and how to promote the best credit cards.
3. Credit Line
Like other credit card affiliate programs, this company also has many commissions you can earn when joining their affiliate program. Also, they offer their affiliates free education and top-of-the-line tools to help their affiliates become successful.
Plus, affiliates get exclusive offers to help keep them motivated in promoting the credit cards this company works with. If you have a problem, their support personal are on hand to help you answer your questions. That support makes this a company worth checking into.
4. Credit Assistance Network
Once you sign up with this credit card affiliate program, you are given two ways to earn some money. The first way generates $1.25 for every lead you send the company's way.
The second way is the $95 you are paid per sale. That makes this affiliate program very tempting. Their A+ BBB rating should provide you with some confidence that this company is legitimate and solid. The content that gets you in the door should be on finance, self-help, credit issues, and debt problems and solutions.
5. Capital Bank
If you want to hook up with a good credit card affiliate program, you should check this company out. Their open sky credit card works with bad credit people and helps them restore their financial reputation.
To get access to all the details and the program itself, you need to sign up through the Commission Junction option. After you sign up, you get marketing and promotional materials that help draw your visitors to those links. The company also provides guides to help you work on their system.
6. Credit Repair
A 90 day cookie lifetime helps you sign up hesitant consumers who click on your link. Once they sign up, you will be paid about $70 plus; they get help with their credit score. All it takes is a few minutes of your time.
Once you have done that, they will provide you with resources and tools to help you do your affiliate job correctly. This company also uses Commission Junction to handle its affiliate program. Just make sure the company does business in those states you target.
7. Experian
This company is better known as a credit reporting service. It has issued over 20 million credit reports and provided over 3 million homes with credit tools to help them stay above the bad credit line.
As other companies have done this, one also turns to Commission Junction to handle its affiliate program. In addition, with every sale, you are looking at receiving up to $100 in commission. The cookie lasts 45 days, so you should have enough time to make a few sales each cookie period.
8. Flex Offers
This affiliate marketing platform not only has 2 credit card affiliate programs you can tap into. It has a host of other products as well. You can diversify your representation and cover your financial bases working with this top company.
The cookies you need and the commission both vary, and it probably depends on which products you sign up to promote and represent. New products are added each day to change up products if some are not working out for you. Flexibility is the key, and this company has flexibility.
9. Transunion
With 2 ways to make some money, this is not a company you want to ignore. Your commission can be $20 for every $1 per free trial and $45 per sale. Transunion is another credit card reporting agency that works well with its affiliates.
One drawback is that only those affiliates that are American-based can join. The other drawback is that the products you can earn a commission from are limited. They exclude the $30 to $65 credit reports Transunion sends out. You do get the materials you need to do your job well.
Are you looking for a way to make money online?
Click here right now for instant access to our free training videos where we'll show you exactly how we did it ourselves starting out as complete beginners without ANY prior knowledge or experience in marketing online whatsoever!
10. Credit Karma
After joining this affiliate program through Commission Junction, you are given access to top affiliate promotions the company has approved. This company works hard to help you have the best programs to work under.
All you have to do to earn your commission is to have your visitors click the link, sign up and get their free credit score. This company does a lot for free, so, understandably, they pay so little each time your visitor pulls their credit report. Your commission is 0.25 cents. To make money, you need volume.
11. Card Ratings
This company likes to educate people about credit cards. It has built its reputation and business of pursuing that objective. The company provides information on about 500 different credit cards so you and your visitors can get the data straight.
They do not offer much information on their website about their affiliate program. Their sign-up page is just that a sign-up page. There is no additional information on commission payouts, how you get paid, or how long the cookies last. Your best bet is to contact the company directly and ask your questions.
12. Offer Vault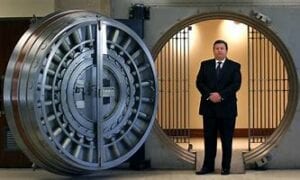 One thing about affiliate marketing you have the opportunity to diversify and protect your financial rear end. This company not only handles credit card affiliate programs, but it also has a large number of other products where you can make a commission.
Sometimes it is best to keep your affiliate niches in one basket, which makes your affiliate work a lot easier. Registration is simple and quick. Just fill out the form and wait for the company to respond. The company lists the commissions you can make on their landing page.
13. CJ Affiliates
This is another large affiliate marketplace with more products for you to promote than you can count on. Along with credit cards, it has a long list of niches that you can look through to see what other products you want to use with your credit card promotion.
Signing up is not difficult, and you should be approved fast, but that is up to the company. There are countries of residence limitations, so you need to make sure you live in one of the countries listed on their web page. So far, only 6 are listed.
14. The Credit Card Broker
One way to be a credit card affiliate is to help sell credit cards. This company provides that opportunity for you, and you should be able to make some money in commissions just by selling different credit cards.
You can use one of the company's website templates to build up your web pages, and you can use their affiliate link that tracks your visitors and their purchases. The choice is up to you. It is worth the time to investigate.
15. Card Commision.com
It will only take a few minutes to get this company's affiliate link attached to your website. Once that is done, you are ready to help steer your visitors to a credit card company that should work for them.
The company will match the offers to your website for you, so you have little t do. After the company gets its part done, you can earn between $20 to 60 per sale.
Credit Card Affiliate Programs Summary
Credit cards and credit card affiliate programs are not for everyone. So take the time to find the right program that fits in with what you are trying to do.
Some of these companies may have preferred content on your website before they approve you, so make sure you read their requirements carefully. Finding the right one only takes a little bit of your time, and the rewards may be worth the time it takes.
If you are really interested in creating your own home business, check out my #1 recommendation on building a successful business. You'll get plenty of support, training, websites, and access to 24/7 live chat where people are always online to help you. And I will be your private coach until success finds you. Get started for FREE today.
Get My Top Tips Delivered to Your Inbox!
Get a Money Making Tip Every Sunday
Enter your email and gain access to my make money tips and receive your free gift.
Need Passive Income?
A Simple 4 Step System
Enter your email and gain access to my make money tips and receive your free gift.
Working Online From Home A Proven 4 Step System
See the 4 steps to working online from home & earn residual income