In this credit repair review, I would like to give you some points to benefit you and show what alternative program you should consider.
Do you need credit repair?
Many do and some will even go so far as to pay a company to do it for them.
Is that a smart thing to do?
In this CreditRepair.com Review, we will look at the problems people face with bad credit and whether CreditRepair.com is the way for you to go about repairing yours.
Name: Credit Repair
Website: CreditRepair.com
Price: $99.95 per month
Owners: According to the Better Business Bureau, the company is managed by:
Scott Smith is the Secretary/Director
Mark Shaffer is the Secretary/Director
Overall Rank: CreditRepair.com came in 4th out of the top 6 credit repair services on search engines
Want to learn how to make money online with affiliate marketing?
Click here right now for our review and instant access to our free training videos where we'll show you exactly how we did it ourselves starting out as complete beginners without ANY prior knowledge or experience in marketing online whatsoever!
Credit Repair
Everyone has challenges to face, and for many, it's their credit. At some point in time or another, everyone can use a bit of help.
CreditRepair.com has a dedication to helping its customers develop a better and healthier relationship with their credit. Focusing on each personal customer's unique story, they work together to help them change their credit outlook.
Whether you've had a run of bad luck, bankruptcy, a death in the family, loss of a job, or some other personal circumstance, CreditRepair.com works closely with you to help you improve your lifestyle and reach your financial goals and dreams.
At CreditRepair.com, they go above and beyond the one-time credit repair that most people seek. With a dedication to helping people develop a healthier outlook with their credit, they focus on you and your personal situation.
They help you devise a repayment plan and make the required changes so that you don't have to live in debt forever. Their goal is to empower clients to make lifelong changes that will give them the life of their dreams.
Credit scores aren't just a number. They're a lifestyle. They lead a customer to learn how to change the course of their credit score to reach the life of their dreams.
The Pros And Cons of Credit Repair
The Pros:
PRO #1 – The client doesn't have to do the work, the company does the work for them.
PRO #2 – The client can even enroll if they're filing for bankruptcy.
PRO #3 – CreditRepair.com works closely with clients and their creditors to help raise their credit scores.
The Cons:
CON #1 – The price is $99.95 per month, which may be out of reach for many who are struggling to improve their credit scores.
CON #2 – A lot of what CreditRepair.com does can easily be done by the client themselves, from mailing out letters to creditors to negotiating with creditors for a lower payment or reduced interest.
CON #3 – Even if the creditor is paid off, it may still have a negative impact on a credit score.
CON #4 – They charge a one-time fee of $14.95 to pull your credit report. All 3 credit reporting bureaus offer you your credit report for free on an annual basis.
Want to learn how to make money online with affiliate marketing?
Click here right now for our review and instant access to our free training videos where we'll show you exactly how we did it ourselves starting out as complete beginners without ANY prior knowledge or experience in marketing online whatsoever!
More On CreditRepair.com
Credit Repair is named for those who wish to repair their credit with the assistance of a credit repair company.
Anyone who has struggled with bad credit or is seeking to raise their credit score can benefit from this product. A credit will be monitored for a monthly fee of $99.95, and reports will be made to the client.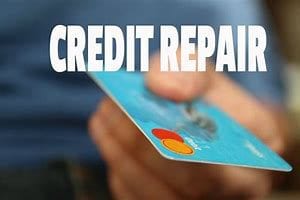 The client can notify the company if there are any changes to their circumstances, if anything is inaccurate and how to proceed. Young and old alike can benefit from having their credit monitored and being notified if things change.
Credit Reports
Clients of Credit Repair Dot Com will have access to their credit reports. A personalized online dashboard shows them where they are at any given time, a score tracker and analysis, mobile apps for all mobile units, email and text alert when anything changes, and their TransUnion credit report.
Clients can talk to a Credit Repair Dot Com representative during normal business hours once they're signed up for services. They can ask any questions and get the answers they need when they need them in this fashion.
Not Endorsed By The BBB
The Better Business Bureau doesn't endorse credit Repair Dot Com. If you're seeking a company that the Better Business Bureau endorses, this isn't the company for you. You'll want to make sure that you read the reviews and consider all of your options before deciding to go with this company.
Credit Repair Dot Com has been in business for about 21 years. There are mixed reviews on their credit repair services. It's important to note that you can probably do anything that a credit repair service does for yourself if you are willing to invest the time to save money.
Is Credit Repair a Scam?
If you don't have the time or the understanding of how to do these things, then yes, this is an excellent service to have at your fingertips. If, however, you wish to save your hard-earned $99.95 each month, apply that to repaying your credit and do the leg work yourself; you'll get the same results if you follow through and do it.
The service isn't a scam. You can save money and apply that to your bills and be ahead of the game. It can be done online or in person, and you can raise your credit on your own, or join a credit repair affiliate program to provide income for yourself on the side
Final thoughts
Much of what is wrong with a person's credit can be repaired by themselves. However, with most businesses, people would rather pay for convenience than do the work. With this in mind, using a company such as CreditRepair.com is better than leaving your bad credit unattended.
If you need help on how to get started, check out my #1 recommendation on building a successful business online. You can get access to hundreds of training videos, 24/7 support, professional consultations, private access to training guides, tools, personal private assistance, my personal help, and much more.
PS: Click here to review my #1 recommendation in detail.
Working Online From Home - A Proven 4 Step System
See the 4 steps to working online from home & earn residual income