Dogs are wonderful and make great pets. If you are involved in one or more of the 7 Dog Affiliate Programs, you already know that. Dogs give humans so much it stands to reason that you would want to be involved in one of those top programs.
You can give back a little to those selfless dogs even if they are not your pet. Plus, you have a willing audience that loves their dogs. They are already primed and ready to make great dog-associated purchases. They are just looking for the right products at the price they can afford.
To find out which of the many dog affiliate programs we have placed on our list, continue to read our article. It has those names, a little information about the company, and some dog facts to help convince you to join a dog affiliate program as soon as you can.
Dog Affiliate Programs: Some Dog Facts
Who knew that the dog industry was so huge? It seems that dog owners are spending roughly $72 billion a year on their pets. That makes this a very lucrative field if you can do it right.
Pet owners in America alone spend at least $1200 a year feeding and taking care of their dogs. That is just the average. With over 89 million dogs in the country, that adds up to some serious business opportunities.
On top of that, there are about 136,000 dog-related phrases with a KD score of 20 or under in Ahrefs. What that means is there is still room enough for you to enter this niche and start drawing traffic to your new dog website.
You can see why it makes sense to add a dog affiliate program or two to your affiliate lineup with those figures. You have a huge market that comes with a huge need that needs to be filled.
7 Dog Affiliate Programs
#1. Fi Smart Dog Collar Affiliate Program
There is a way to protect your pet as well as the pets of other dog owners. This company produces a very sleek GPS dog tracking collar that helps prevent theft. With over 2 million dogs stolen each year, this little device can help cut that number down.
What else is good? You can take care of your own needs with the 20% commission this company pays its affiliates. The cookie lasts for 45 days allowing you to craft your content to make sure you get conversions.
To sign up and be a part of this dog protection venture, just hit this link. The web page you are sent to will explain all the details and get you started making some money helping dog owners like yourself. Do a good deed and feel good about yourself. Dogs are counting on it.
Build a Successful Niche Website From this Affiliate Program
See My Proven 4 Step System for This Affiliate Program
#2. Brain Training For Dogs Affiliate Program
Don't you wish you could train your dog to do more tricks and activities? Well, there is a way that you can, and you can make that training available to other dog lovers. This company has put together a training program that helps your dog learn about 21 new games—all to please you and other pet owners.
With a 75% commission and a 60-day cookie, you should be able to put together some quality sales that will help you reach your financial objectives. The only real drawback to this program is that it is associated with Clickbank.
To investigate this program and eventually sign up with the company, just click here. The link will take you to where you need to get all the information you need to make a smart decision. After all, a trained dog is a better-behaved pet.
#3. My Dog Foo
Dogs do not like to be mistreated any more than you do. That is why this company's products are essential for dog owners. They are made from cruelty-free ingredients and all-natural products.
What these products do is help your dog, and his or her skin look better. Everything for dogs, from nose balm to shampoo, is available for you to promote and make some money off of. Their 12% commission is not bad, and with the $10 payout threshold, you do not have to wait for your money.
Their cookie lasts for 30 days, and you can get the rest of the details through this link. Helping pet owners keep their pets skin in top condition and their fur looking nice and clean is one way to give back to all dogs.
#4. Petco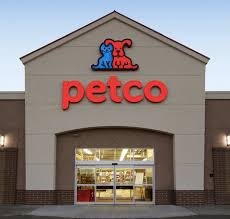 It is a big box store, but originally it was only a mail-order-only business. This well-known company has brand recognition and products to boost your sales and traffic to your website. By stocking hard-to-find products, you can help meet much more pet owners' needs.
Once you have signed up and been approved, your commission rate is between 8 and 10%. Like some other companies throughout the affiliate marketing industry, Petco uses Commission Junction to handle its affiliate program.
Besides those hard-to-find products, you can sell food, toys, and other dog products. To be a part of their program, go to this website and sign up. Working with a trusted name in the pet industry is one way to gain your visitors' confidence and let them see you know what you are talking about.
#5. Best Bully Sticks Affiliate Program
Chew toys are essential to any dog owner. They help train dogs not to chew on your furniture, slippers, or other valuable household items. Also, it gives your pet something to concentrate on when they get bored. Dogs need something to chew, so it may as well be these products.
Plus, this company makes sure its products are very digestible and taste good. They are not made from rawhide. What else is good is that you can make 8% on every sale that comes through your affiliate links.
Their cookie lasts 30 days at a time so that you can make great sales during that month of promotion. To get all the details, just make sure to hit this button. Pet owners need affordable dog snacks, which is one way to help them find the right health products for their dogs.
Want to learn how I earn my passive Income working from home?
Click here right now for our review, my personal help, and instant access to our free training videos where we'll show you exactly how we did it ourselves starting out as complete beginners without ANY prior knowledge or experience in marketing online whatsoever!
#6. Furbo Affiliate Program
Dogs do get lonely. It usually takes place when their masters are away at work throughout the day. This company has found a way to solve this problem by creating dog-friendly products.
The product is a little machine that has a built-in camera so you can watch your pet. Plus, you can speak to him or her through the added radio. If you see your dog is hungry, this machine takes care of that as well. The machine will feed your dog a few snacks.
It is a great device that pays about 5% commission, so you will have to focus on quantity instead of quality. The company does seem to convert over 15% of its visitors, so it may be worth checking out. The cookie lasts for 30 days, and you can sign up at this location.
#7. Bark Potty Affiliate Program
Dog training begins inside and with natural activities. One way to help potty train a dog is to use this company's potty pad. It is made of real tree bark, so your pet shouldn't be confused when you take it outside and smells a real tree. They will know what to do.
The commission split is set at 10%, but do not get your hopes up. That only means you may get $4 per sale. But every little bit counts and the sales from this product can up over time. You have to keep plugging away.
On top of that, the cookie should last about 30 days. To get the information you need to consider before signing up, click here. Potty training products are essential in every pet owner's life. You should feel good helping different owners out.
Dog Affiliate Programs: Strange Pet Products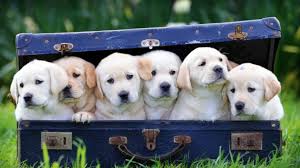 Here is a list of different, and they are very different, pet products that help you care for your dog. They may be available for affiliate work. You never know.
1. Dog beer. Actually, it is called bowser beer, and it is non-alcoholic.
2. Dog tattoos. It seems everyone and their dog needs to get a tattoo. The one for pets, though, is temporary.
3. Dog high chair. It clips to the table so your dog can join the family like everyone else.
4. Treat Launcher. Make your dog work for his or her snacks. This device sends treats up to 10 feet away
5. Butt covers. It is supposed to help stop your dog from licking its rear ends in public.
6. Neuticles. There is something on the market for every situation. These are implants for dogs that have been neutered.
7. Pet sauna. It costs a lot of money, between $450 and $550, but it helps keep your pet nice and warm. It is portable as well.
Some Final Words
Join the army of people who help others treat their dogs as part of the family. Being a dog affiliate helps you feel good about your business and that you are making a positive contribution to an animal that does very little except give unconditional love.
Being a part of one of the 7 dog affiliate programs is rewarding. You get to make money while making sure the dogs of this world get their rewards. It's a win-win online opportunity.
If you need help on how to get started, check out my #1 recommendation on building a successful business online. You can get access to hundreds of training videos, 24/7 support, professional consultations, private access to training guides, tools, personal private assistance, my personal help, and much more.
PS: Click here to review my #1 recommendation in detail.