In this article, we want to talk about sources of financial assistance for single moms. We will also talk about ways you can use your computer to generate additional income and create your own financial assistance.
If you are a single mom you know how hard it can be in a variety of forms. One of the most important is money. Sometimes there is just not enough of it and the future does not look any brighter tomorrow than it is today.
Programs
You are going to need to do a Google search to find specific programs that are local to where you live. However, there are some programs that offer financial assistance for moms regardless of where they live.
1. Sunshine Lady Foundation.
Doris Buffet established this foundation in 1996 to help single mothers that are in abusive relationships.
Money is provided for scholarships and for education. You can see if you qualify at SunShineLady.org.
2. Our Families, Our Future.
This organization helps train women for positions in the workplace.
The idea is to start earning enough money to get off of welfare and food stamps. Their website at OurFamiliesOurFuture.org has more details.
Want to learn how I earn my passive Income working from home?
Click here right now for our review, my personal help, and instant access to our free training videos where we'll show you exactly how we did it ourselves starting out as complete beginners without ANY prior knowledge or experience in marketing online whatsoever!
Grants For Single Moms
Have you been wondering how authentic "grants for Single mothers" are? Well, wonder no more, as some are legit programs that every Single mom ought to consider enrolling. If you are a Single mom and wish to get back to school but you have no idea of how to fund the program, then this list of Grants will come a long way in ensuring you achieve your goals.
Educational Grants for Single mothers based on need.
1. The Federal Pell Grant Program The FPGP is also open to Single fathers.
It has enabled many Single parents out there to get an Education they would not have otherwise received had it not been for this program. The plan is mostly for undergraduate students and is based on the applicant's financial needs.
The first step toward getting the aid is to complete an application for Federal Student Aid (FAFSA). You can fill out the application here.
2. Federal Supplemental Education Opportunity Grants.
The FSEOG is run at the state level.
They operate almost in a similar manner as The Pell Grants. They are often for students who demonstrate the highest level of need as per their FAFSA applications.
3. State Grants For Single Mothers.
Most states also provide education grants for single parents.
The grants are geared toward encouraging single mothers to go back to school and seek higher education. Just like The Federal Grant plans, state Grants allow Single fathers to apply too. Again, Grants often target low-income families.
Education Grants For Single Mothers Based On Merit
1. The National SMART Grant (Science and Mathematics Access to Retain Talent).
The National SMART Grant is usually given to students in their third and fourth years.
You must be enrolled in computer science, mathematics, engineering programs, physical sciences, and at times foreign languages. To qualify, the applicant must have a GPA of at least 3.0.
2. Academic Competitiveness Grant(ACG).
The competitiveness grant is mainly for students in their first and second years of college.
The money is awarded according to financial merit. For you to be considered for the program, you should fill out a FAFSA application.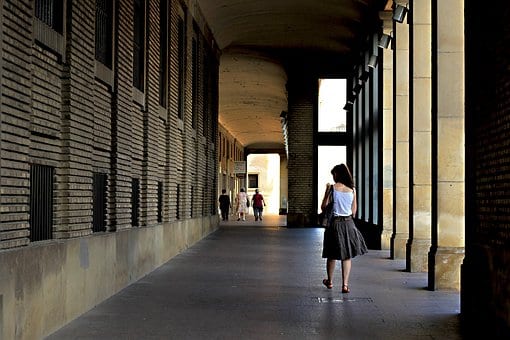 Student Loan Repayment Grants
1. Raise Nation Loan Repayment Grants For Single Mothers.
The Raise Nation Grant provides student support to enable Single parents that have outstanding loans.
When you are awarded the Loan Reimbursement Grant, you will be expected to give back to society by sharing your professional services. For instance, if a lawyer mom is given the grant, she has to offer pro-bono legal services in her community. One should provide these services for a specified period without fail.
Want to learn how I earn my passive Income working from home?
Click here right now for our review, my personal help, and instant access to our free training videos where we'll show you exactly how we did it ourselves starting out as complete beginners without ANY prior knowledge or experience in marketing online whatsoever!
Non-educational Financial Aid For Single Mothers
If you are looking for financial aid for other things besides education, there are several options you can consider. One of them is Temporary Assistance for Needy Families.
It is a program that is run by the government in support of single mothers. You should, however, indicate eligibility before you are enrolled in the plan.
You can also consider The WIC which stands for women infants and children. If all these options fail, seek local assistance from the many local programs available, by dialing 2-1-1.
Making Money
I would suggest you check out a couple of ways to make money that can be done online around your schedule. You will need a computer with internet access or in some cases, a smartphone might be enough.
1. Take Paid Surveys.
Go to CahsCrate.com and join for free.
As a member, you will be able to take paid surveys and participate in opinion panels for cash and rewards. You do not need any special skills or education. Cash Crate has over 2 million members and has paid out millions of dollars. Check out their payment wall to see copies of current members' checks.
2. Affiliate Marketing.
Go to Wealthy Affiliate and Join for free. Join Wealthy Affiliate for free here:
As a member, you will learn valuable skills on how to use affiliate marketing to make money on the Internet. The benefit of doing this is you can put links to your affiliate programs online so you can earn commissions in the future for the work you're doing today. Plus you'll be getting a valuable skill that can help you get out of your current situation.
Here you will associate yourself with a community to see that you stay on track and build your Affiliate Marketing Business the right way. You will also have me to hold you accountable to maintain focus and consistency. This is my number one recommendation because the internet changes regularly and you want to stay up-to-date.
Final Thoughts
In summary, I've tried to provide financial assistance for single moms in the form of programs, grants, and a couple of different ways you can make money to improve your financial situation.
Grants and financial assistance programs are good to help out now, but what about down the road? Only you can change what is going on in your life as a single mom.
It is not always easy. However, the Internet does not care where you are now in your life. It only cares about the work you put in.
If you need help on how to get started, check out my #1 recommendation on building a successful business online. You can get access to hundreds of training videos, 24/7 support, professional consultations, private access to training guides, tools, personal private assistance, my personal help, and much more.
PS: Click here to review my #1 recommendation in detail.
Working Online From Home - A Proven 4 Step System
See the 4 steps to working online from home & earn residual income