How can a stay at home Mom make money? In this article, I will show you exactly ways to make money as a stay at home mom, and then I will give you my number one recommendation that most Moms are having success with.
Being a stay at home mom is at the top of the list of great careers, but it comes with one BIG problem.
It does not pay very well and in the past, you would have to leave your home and go get a job, even if it was a part-time job.
So, how can a stay at home mom make money?
Here are 11 ideas!
1. Get paid to the program. You have heard of these. Get paid to read emails, do data entry, take paid surveys, give your opinion. and so on. Sites such as Inbox Dollars, Swagbucks, and Cash Crate would be a good place to start.
One way to make money as a stay at home mom with getting paid to programs is to find ones with referral programs and refer people to them. As an example, Cash Crate has a good referral program where you earn money when people you refer take paid surveys. There is no limit to how much you can make, and you earn money over and over on every completed survey.
Swagbucks is another way where you can earn money by referring others. I went into details in my Swagbucks Review, and there are some videos that that y pop u can look at some of the programs that you can make money.
2. Buy and sell on eBay. You would be surprised how many stay-at-home moms start out just trying to get rid of unwanted items around the house. They then turn this into an online business. You can scale this into a big-time business as well. More millionaires have come out of eBay than anywhere else online.
3. Provide a service. Of course, daycare is a common one. However, people will pay you to do other things for them such as do their laundry, walk their dogs or pick up kids from daycare, and anything else you can think of with the convenience of caring for your kids.
Want to learn how to make money online with affiliate marketing?
Click here right now for our review and instant access to our free training videos where we'll show you exactly how we did it ourselves starting out as complete beginners without ANY prior knowledge or experience in marketing online whatsoever!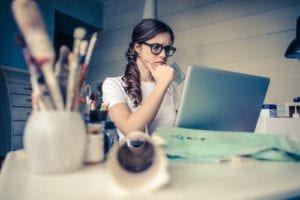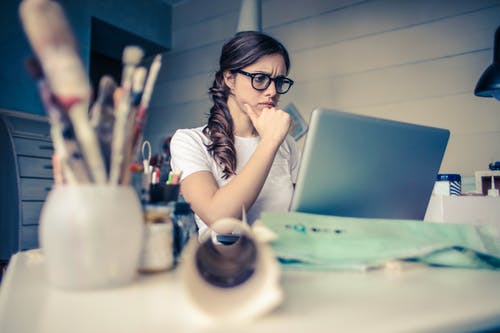 4. Virtual assistant. The more you can do the more in demand you will be. Online business owners will hire you to type, answer the phone, blog, do social media tasks, and so on. You can work for just one business or hire yourself out to multiple businesses depending on how much time you have and how much money you want to earn.
5. Fiverr. This crazy little site has turned into a multi-million dollar business. People will pay you $5 to do things they do not have time to do or know how to do. A couple of the weirdest gigs I came across include "I will dance to any song in a hot dog costume", "I will dance to any song you want in a banana costume", and "I will be your Facebook girlfriend for a week". LOL!
6. Tutor. Start your own tutor business. This could be in math, music, or even sports such as golf or soccer. Thanks to Skype and Facetime you can tutor and never meet your students face to face.
7. Blog writer. There are millions of blogs that need content. Write it for them and get paid to do it. If you do not want to deal with customers, you can join a content mill site such as Crowd Content or iWriter or Upwork.
All you do all day long online, is find a writing job, complete it, and you make money.
Here you can be paid more to do there SEO and publishing for them, learning the skills at Wealthy Affiliate. A blogger will pay big bucks for this, and even more to maintain their website.
8. MLM. Join an MLM company and sell products and build your Network marketing business of downline distributors. This utilizes the direct sales business model and there are literally thousands of potential companies to check out BusinessForHome.org is another great website for info on MLM.
Just be careful of that ones that give you lots of promises and no training. Those are the ones that just looking for a quick buck, believe me cause I have been scammed by a few of them in the past.
9. Affiliate marketing. Get paid to sell other people's stuff, get clicks on website advertising, or get leads for companies. This is a fast way to stay home and make money because you don't need your own products to get started. Join Wealthy Affiliate and learn how to start and build a successful career in affiliate marketing if that is your goal! the great thing is that you can join for free and see if it is a good fit for you.
10. Start an online business. Many of the ideas regarding this could be potential Internet business opportunities for you. A quick Google search of the phrase "Starts an online business" will give you plenty of results to start researching from.
Or you can go through my website and find something you can resonate with, and I will help you set up your business the right way through intense training and support, with a community that I will discuss below.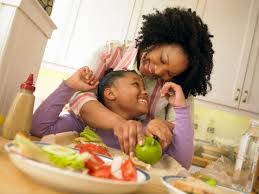 11. Side Hustle. This is a fairly new term I came across and found a cool blog with ideas on ways a stay at home mom could make money. Some are online while others are offline.
Some include Airbnb where you rent out a room or even your whole house while you are gone. Write an eBook and sell it on Amazon or ClickBank. Sell your hair online. Sell photos online. Be a sperm or plasma donor.
Conclusion
These are several ideas that answer the question of ways to make money as a stay at home mom. Thanks to the Internet, as well as tried-and-true opportunities, there is really no limit to the number of ways a mom could stay at home to be there for the kids while making money at the same time. You can control your schedule and income as well!
And if there is another source of income in the house, it gets better, with the failure rate being little or next to none. Or you can invest in proven stocks by Neil Patel.
It's getting better!
My Recommendation
If you are interested in creating your own home business, check out my #1 recommendation on building a successful business. You can get access to hundreds of training videos, 24/7 support, professional consultations, private access to my training guide, and much more.
Working Online From Home - A Proven 4 Step System
See the 4 steps to working online from home & earn residual income