Depending on who you talk to, you will get different opinions regarding a free traffic exchange website program. As you will find in this article, there are good and bad.
Free Traffic To Website
First of all, let me say that free traffic exchange websites can increase visitors to your website when done correctly. Traffic exchange websites ask web admins to join their sites to receive traffic from other members of the site.
Many are free to join as a member interaction can lead to an increase in traffic for you.
Earning Credits
Once you have applied for their membership, you start to browse the sites of their other members. Looking at their website earns you credits.
These credits allow your site to view other members who surf on this traffic exchange site. As a result, the traffic in all the areas involved increases through these visitors.
This traffic enables your website to get free traffic. Free sites will give you credits that can range from 0.4 to 1.
If you upgrade to a paid membership, you can be entitled to bonuses, like extra credits automatically added to your account every month, banner impressions, and various memberships.
You can also get extra credits for referring the site to other new members. You can also get rebates for the purchase of credits.
With your paid membership, you can promote several sites depending on the level of your membership. In some cases can be as high as 100.
Every credit you earn on these traffic exchange websites ensures that your site will get a certain number of visits. You are likely to come across sites that complement yours during your browsing on this site.
You can increase the benefits of your exchange program by contacting these site owners and arranging for the exchange of links. This exchange can lead to several benefits once you have made an effort and spent the time to set it up.
Want to learn how I earn my passive Income working from home?
Click here right now for our review, my personal help, and instant access to our free training videos where we'll show you exactly how we did it ourselves starting out as complete beginners without ANY prior knowledge or experience in marketing online whatsoever!
Taking Action
Traffic exchange can generate traffic to your website and is an easy way. It makes for a more involved way to pursue traffic.
You are being proactive because you can earn website visits today. Not tomorrow or six months from now like you would get from SEO or other forms of traffic generation.
Because the traffic you will generate for your site depends on the websites, you browse through. A traffic exchange program can bring a lot of initial benefits.
It is advantageous because it is a way of bringing extra traffic to your website that is foolproof. You then can reduce your ad spending or even do away with it altogether.
Viewing A Website

You are required to spend a certain amount of time on every site that you browse to earn credits.
This is ensured by the traffic exchange site having a counter that marks the time you spent on it before you have moved on to the next.
When you increase your credits in this fashion, you enable your website to have a broader reach that can be more effective for whatever you are trying to promote.
You can sign up on several free traffic exchanges. Then use a multi-tab browser that allows you to surf all the deals from just one window. This is how professional traffic exchange surfers maximize their views!
Free Traffic Exchange Tips
Limit your exchanges to 5 or fewer. This will allow you to focus your efforts on advertising that can be productive.
Take time to build up credits. Persevere for at least a couple of months before you review the effectiveness of a traffic exchange website.
You can also advertise the other pages on your website. Your website can attract more traffic if you offer positive things like software or an ebook.
Put in opt-in forms to attract more attention. This way, you can get a lot of emails that can help you concentrate your selling activities on people who have shown some interest in the products or services that your site offers.
Your advertising can only become effective through traffic exchanges if you take the trouble to research Google to find out which of these exchanges have a high rank on search pages. Check the ranking of these sites on Alexa.com; as sites that are ranked high, there will be those with a large amount of traffic.
Joining such a high-ranked website will allow you to be present on the leading site. Be wary of reviews online as people often promote a program to earn a referral.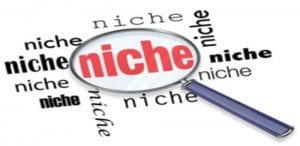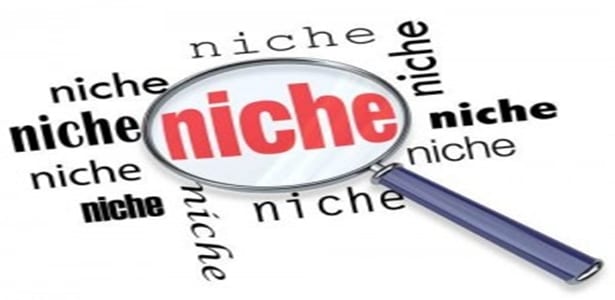 Exchanges with many members are good but may not be suitable if they already have several sites similar to yours.
Prefer exchanges that allow you to place your website in a particular niche or category.
You don't need to upgrade and buy credits to increase your ad spending budget. Stop using the site if you do not get results.
You will need to regularly monitor the traffic on your websites to assess their effectiveness. A traffic exchange website will enable your site to be seen by others.
Even if you do not get a substantial increase in traffic, you can be sure that your website is now in front of more people. They may get back to you if they need your website and what-if offers at a later date.
Remember that if you want your website to be successful, you must ensure that it is seen by a more significant number of people. Free traffic exchange websites can help ensure this, but be careful what links you advertise cause certain links can hurt your bounce rate in Google with traffic exchange.

Affiliate links are better to use or a capture page to collect emails to build your list. Never use your blog post cause people would be leaving your post regularly while surfing, which would hurt your audience's presence on your website.
And please do not spend all day on these services; more time should be spent building quality content daily and sharing your posts on social media. Use traffic exchange while traveling, eating, or enjoying a show or sporting event.
Want to know the best approach to increase traffic and other skills to build your web presence? Check my recommendation below this video, and meet me inside for one-on-one coaching and a community that is eager to see you succeed.
If you are interested in creating your own home business, check out my #1 recommendation on building a successful business online. You can get access to hundreds of training videos, 24/7 support, professional consultations, private access to training guides, tools, personal private assistance, and much more.
Working Online From Home - A Proven 4 Step System
See the 4 steps to working online from home & earn residual income