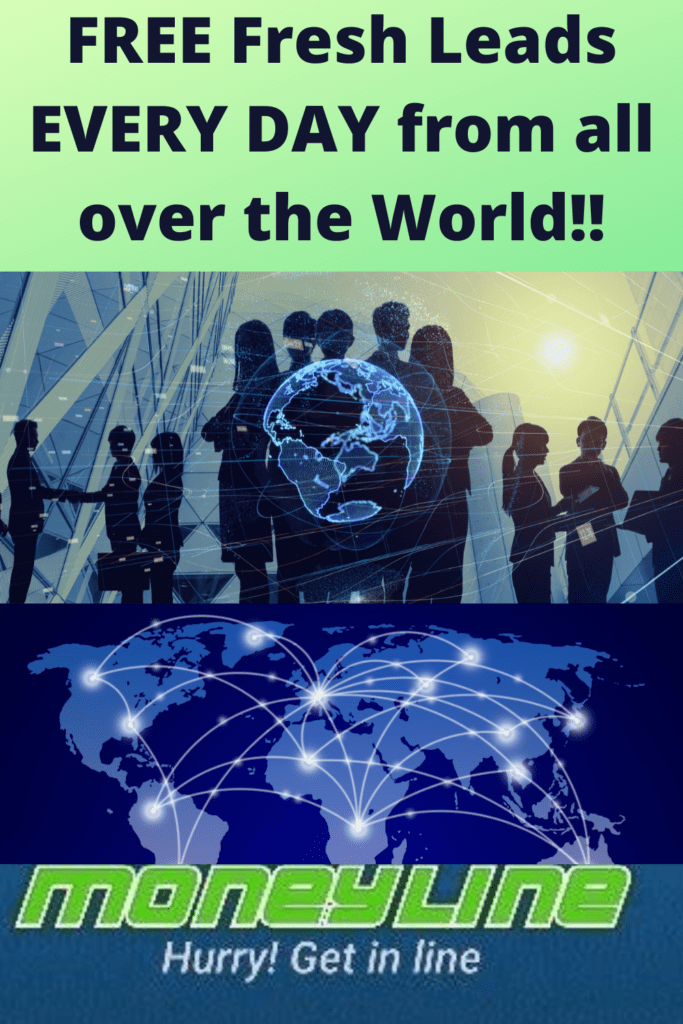 List building is money, and that's what our Global MoneyLine Review system is about. It helps you build a list so you can market your business and, at the same time, earn referral commissions of up to $500 per referral. Is this true? Should you start getting in line with Global MoneyLine? In my honest Global MoneyLine review, let's find out what can MoneyLine do for me.
Product Name:  Global MoneyLine
Founder: Unknown
Product Type: Messaging and list building services
Price: Join for Free
Global MoneyLine offers cumulative subscriptions. This means that you need to purchase lower subscriptions first before you can purchase the higher ones.
Free subscription

You can send only 1 message to another subscriber at a time.


$20 Bronze Class one time subscription (monthly for Independent Representatives)

You'll be able to send a message to 20 subscribers at a time.
Bronze messages are shown above the Free subscription messages.


$50 Silver Class annual subscription

You can send a message to 50 subscribers, one at a time.
Silver messages are shown above the Bronze and Free subscribers messages
You will also have access to create your targeted ad message, which can be displayed on all Silver member's pages on rotation.


$100 Gold Class annual subscription

Send messages to 100 subscribers at a time.
Gold messages are shown ahead of Silver messages and the rest.
Ability to create your targeted ad message, which can be displayed on the dashboard of those who sign up to Global MoneyLine after you.


$250 Platinum Class annual subscription

Send messages to 250 subscribers, one per subscriber at a time.
Platinum messages are shown above the Gold messages and the rest of the messages.
Ability to create your targeted ad message, which can be displayed on the dashboard of those who sign up to Global MoneyLine after you.


$500 Diamond Class annual subscription

You will be able to send bulk messages to 500 individuals one at a time.
Access to Diamond Center List Management Tools.
You can create your targeted ad message, which can show on the Free Global MoneyLine subscriber login page or those who sign up after you on a rotating basis.
Diamond messages are shown above Platinum messages.


$1,000 Double Diamond Class annual subscription

You can send messages to 1,000 subscribers at a time.
Access to Diamond Center List Management Tools.
Ability to create your targeted ad message, which will show on the login page of ALL the Global MoneyLine subscribers on a rotating basis.
Double diamond messages are always on top of all the other subscriber messages.
Take note that you can send messages once per subscriber for all subscriptions and send another notification when the subscriber responds to your message. Also, you can only interact with subscribers who sign up with Global MoneyLine after you.
Best For New to mid-level affiliate marketers.
The Global MoneyLine offers a list-building system that automatically assigns your downlines so you can promote your business. It has a simple messaging service to promote your products or services from another company to your downlines. You can also become their affiliate and earn money from referral commissions.
What is Global MoneyLine?
Global MoneyLine is an advertising and messaging service that allows you to build your list and send messages to promote your business. The company started in 2016. Their website does not say anything about who founded Global MoneyLine, but after further research, it appears that someone called "Big John" launched the company. Aside from that, no one can find any additional information.
Global MoneyLine emphasizes that it is not an MLM company since only one payment is paid out on all transacted retail sales. There are no multiple payments or overrides of any kind on any of the sales made in Global MoneyLine. And because of this, they claim that they are not an MLM or a pyramid scheme.
Are you looking for a way to make money online?
Click here right now for instant access to our free training videos where we'll show you exactly how we did it ourselves starting out as complete beginners without ANY prior knowledge or experience in marketing online whatsoever!
How To Get Started with MoneyLine?
MoneyLine works as a list builder, and if you join, the next ones who will join after you will automatically become your downline. After I joined the free subscription of Global Moneyline, within just 24 hours, I already had 300+ people as my downline.
These downlines are your list to whom you can send messages depending on your subscription level. The Global MoneyLine list works just like when you're getting in line. The earlier you get in, the more downline you can get.
Everyone starts with a free subscription. Global MoneyLine offers a 7-day trial for you to test out their platform. But you can't do much with Global MoneyLine being in a free subscription. You have the option to upgrade to higher plans to send more messages and gain access to other features within the Global MoneyLine system.
When you sign-up with Global MoneyLine, you will access your dashboard. It is essential to set up your account by uploading your avatar or picture and updating your username in your URL. Your URL is similar to affiliate links. You will use this link to invite more people to Global MoneyLine. You can watch the video tutorial on your dashboard that will generally talk about how you can get started with Global MoneyLine.
The Global MoneyLine also provides you with a 7-day plan. Their recommendation is how you can make the most of your subscription after signing up. This also includes becoming a Global MoneyLine affiliate or an Independent Representative.
Day 1: After signing up for the Global MoneyLine free subscription, upgrade to the Bronze class subscription. Check on your Global MoneyLine messages, especially from your uplines. Your Bronze class subscription purchase also counts as your sale.

Day 2: Log back into your Global MoneyLine account and submit a request to become an IR or Independent Representative. Start sharing your Global MoneyLine personal URL with your friends and family. Anyone who signs up and purchases a Global MoneyLine subscription becomes your personals. Let's say you have 1 friend who signed up and purchased the Bronze class subscription.

To be accepted as a Global MoneyLine IR, you need to get three referrals to purchase a Bronze subscription as well, and at least one of them has completed an IR application.


Day 3: Select at least 5 messages from your upline which interests you to establish contact with them. Continue to share your personal URL with more people. Let's have one more person who also purchased the Bronze class subscription.

Day 4: If your two referrals have successfully purchased the Bronze subscription, it will become your qualifying sales for your affiliate IR status application, and you will have your account upgraded to the Affiliate IR status.

The commissions from your first two referrals will be passed up to your upline. This is called the Global MoneyLine's Compound Leverage. After this, you will start earning commissions for your succeeding referrals. The same rule applies when you upgrade to the next level of subscription class.
Whenever your referrals purchase a subscription, you will need to confirm it on your end through your Global MoneyLine dashboard.


Day 5: Select another 5 messages from your uplines and send them a message. Then continue to share your personal URL with other people and invite them to subscribe to Global MoneyLine. Check for subscription purchases that you need to confirm.

Day 6: Send more messages to your uplines or your downlines and continue to share your personal URL to your social media account. Check your dashboard for any pending subscription confirmation.

Day 7: Communicate with your referrals or personals under the communication tab on your dashboard. Promote this 7-day plan to them and convince them to upgrade their subscription. Invite more people to join Global MoneyLine using your URL. Confirm more subscription upgrades.
At the end of the 7-day plan, you will have 15 new contacts. This means you have five new personals or downlines and ten uplines, giving you $80 direct commissions on your account. If you're in a Silver class subscription plan, you get half of the subscription price as your commission starting from the third referral. Being in a higher subscription plan allows you to have better referral commissions. See the example below:
$50 Silver Class = $25 retail price commission
$100 Gold Class = $50 retail price commission
$250 Platinum Class = $125 retail price commission
$500 Diamond Class = $250 retail price commission
$1,000 Double Diamond Class = $500 retail price commission
To ensure that you get your commissions, set your payment provider details on your account. Global MoneyLine has several payment methods: Uphold, GIZMOH, Bitcoin, Payoneer, Payza, and PayPal.
Can You Make Money with Moneyline?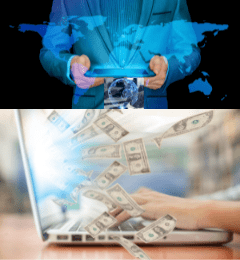 I think you can make money with Global MoneyLine, but this entirely depends on your efforts. There are three ways to make money using its system:
Sales from promoting your products and services
Referral commissions
Commissions and sales from targeted ads
But you will need more than one platform to help you get more leads and sales. Global MoneyLine may not be the best central, go-to platform for affiliate marketers but perhaps an alternative.
How To Make Money With Global MoneyLine?
The best way to make money with Global Money Line is to get a paid subscription and become their affiliate. When you get a paid subscription, remember that you will be investing a lot of time sending messages to your uplines or downlines since the system will only let you send one message per subscriber. The only time you can send another letter to the same person is to respond to your message.
The Global MoneyLine downline list replenishes with a different set of people after you're done sending them messages. It goes back to zero; then, within 24 hours, your list accumulates again, but it may not be as many as your first list. So to put it simply, the Global MoneyLine is more of a "leads" generating system instead of list building.
Global MoneyLine is a virtual and traditional messaging platform today compared to modern marketing systems. It does not automatically provide you with the email addresses of your downlines. Although you can get this information via the genealogy menu, you will need to get it one by one. You can also get their email address if you have a paid subscription and someone sent a Paypal payment directly to you. But remember that you are getting their email address without their consent which can become an issue later.
Global MoneyLine Review Pros & Cons
Global MoneyLine's referral commissions are pretty lucrative, but let's check out its pros and cons before you start falling in line.
Pros:
Free trial period
Out of profit IR monthly fee
Daily leads added under you
Free messaging system
Cons:
Limited features of Free subscription account
Their system could use an update
Lacking the features of most messaging and list building systems available today
Your first 2 commissions will be passed up to your Upline automatically
It would be best if you bought a higher subscription to send more messages and create targeted ads
The list goes back to zero after sending them messages; then it will be replenished by another list of totally different people
Manual gathering of the email addresses of your prospect
Any Negatives? Beware of Lawsuits
I was not able to find any lawsuit filed against the Global MoneyLine. But I found some negative feedback from the unsatisfied Global MoneyLine users. Some people are not getting enough leads, moreover the quality ones. Some of the replies are just thanking you for the message or were asking who you are, and those are not quality leads. For some people, it is a waste of time and money.
Is the Global MoneyLine Legitimate?
I think Global MoneyLine is a legitimate messaging and list-building platform. The company has been around since 2016; if they are a scam, it may no longer exist today. However, if you would like to join the Global MoneyLine and use its platform, you should proceed with caution. There are third-party offers that will take you outside the Global MoneyLine platform. If you're not careful enough, you could end up with unwanted charges on your bank account.
Global MoneyLine Review Final Thoughts
In a way, the Global MoneyLine is like a borderline pyramid scheme since you are selling memberships. Suppose you are interested in trying out this system. In that case, you should also be open to the idea of inviting other people to join Global MoneyLine plus paying for a monthly or a yearly subscription.
If not okay with that, you're better off focusing on marketing your business and saving that subscription money instead. Or perhaps use it for a better affiliate platform specially built for affiliate marketers. It's a complete affiliate platform that offers training, 24/7 support, one by one coaching, and free affiliate marketing tools to support your online business. If you want to start today, click on this link.
Get My Top Tips Delivered to Your Inbox!
Get a Money Making Tip Every Sunday
Enter your email and gain access to my make money tips and receive your free gift.
Working Online From Home A Proven 4 Step System
See the 4 steps to working online from home & earn residual income