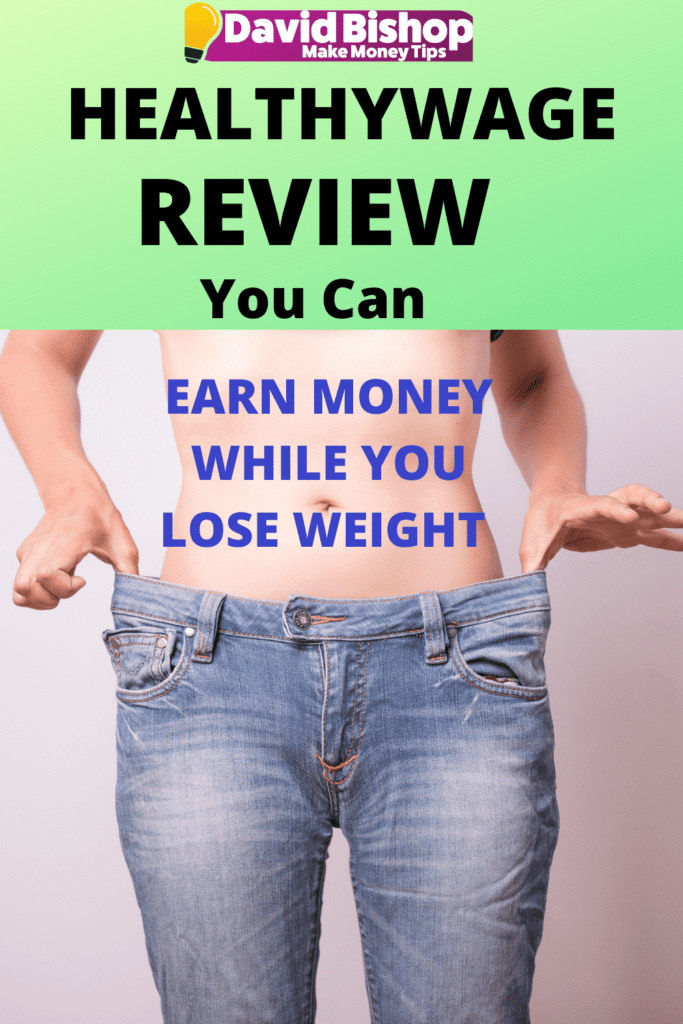 You find yourself reading this HealthyWage Review because you heard you can lose weight and earn money simultaneously. But their weight loss programs work a bit differently than the others. They claim to pay you in cash if you lose weight. How is that possible? Continue reading my complete HealthyWage review to find out how.
Product Name: HealthyWage
Founder: David Roddenberry and Jimmy Fleming
Product Type: Weight loss and fitness program
Price:
Price varies for HealthyWage
$33 Entry fee per month for Team Challenge for 3 months
Best For: Anyone who likes to lose weight and earn extra money
HealthyWage provides weight loss challenges where you can win prizes in cash. There are different types of fitness and weight loss challenges available for you to choose from.
But these are paid challenges which means you will need to pay an entry fee or bet an amount for you to pay each month. At the end of the challenge, you can win a cash prize big enough to get your money back and earn some profit.
What is HealthyWage?
HealthyWage is a health and wellness company that offers fee-based challenges for weight loss and fitness in exchange for cash prizes. It was founded by David Roddenberry and Jimmy Fleming in 2009 and is currently headquartered in Coral Gables, Florida.
Later that year, the HealthyWage website was launched at TechCrunch in San Francisco. By January 2010, HealthyWage became the first company to offer cash weight-loss incentives to its customers in the US.
Roddenberry and Fleming started HealthyWage in response to the JAMA academic and industry research by Dr. Kevin Volpe, which suggests that:
Weight loss and step programs are more effective even with small cash rewards.
People are more serious about losing weight when their own money is at risk
Social networks influence obesity and will highly likely influence reversing obesity.
HealthyWage has been featured in several press coverages, namely Good Morning America, Today, Fox News, Woman's Day, the Doctors, and the Washington Post.
Want to learn how I earn my passive Income working from home?
Click here right now for our review, my personal help, and instant access to our free training videos where we'll show you exactly how we did it ourselves starting out as complete beginners without ANY prior knowledge or experience in marketing online whatsoever!
How does HealthyWage work?
The HealthyWage weight loss challenge called the HealthyWager works like a betting game. You will bet an amount and set your weight goal. And at the end of the challenge, if you have achieved your goal, you can win a cash prize money of up to $10,000. Here are the steps on how to sign up for the HealthyWager Challenge:
Go to the HealthyWage website and click on the calculator button.
Enter how much weight you plan to lose, how many months you need to achieve it, and how much money you will bet every month.
Then the following step is to answer some questions about your current weight, height, and gender and confirm your ideal weight.
Then will show you the end date of your challenge.
You will also be advised that there's a weigh-in check in the middle of the challenge duration.
Then you will be recommended how much weight you should aim to lose per week to reach your end goal.
Next is to answer some questions about your motivation.
Finally, you will be shown how much you can win for the challenge, your investment per month, your profit, and how much weight you will lose. And it will take you to the payment page to set up your payment option.
Several factors affect the prize amount offered to you. It considers your weight, BMI, or Body Mass Index, the amount you bet, the duration of the challenge, the time of the year you made a bet, and so on. The calculator adjusts the values you entered automatically. The minimum weight goal is at least 10% of your body weight.
For example, if your current body weight is 120 lbs and you made a $100 per month bet for the challenge, you can win $1,285.33 for losing 12 lbs. That's an $85.33 profit.
HealthyWage will also ask you to Verify your weight at the beginning of your challenge and the end of the challenge. So if you weren't sure about your weight before the challenge, the verification process will confirm it for you and advise you if there are changes in the weight goal and the prize.
You can also participate in the public challenge department. HealthyWage allows you to participate in up to 10 challenges at a time. The list below is the available challenges you can take part in.
The $10,000 Team Challenge

You can join together with 4 more participants, a total of 5 per team
You can also find a team or HealthyWage can match you with other members
Pay the entrance fee to join
Check the challenge dates
The team with the highest % weight loss wins the $10,000 first prize.

The Jackpot Challenges

Individuals and teams compete to win a series of challenges and receive an equal share of the pot prize.
You can join up to 10 challenges and create your own challenge, which other participants can also take.

The Step Challenges

Like Jackpot Challenges, you or your team can participate in step goals and share the pot price when you win.
There's also the Corporate & Brand Challenge Department. These are challenges for large companies, universities, schools, local and state governments, retailers, hospitals, etc.
If you could win your weight loss challenge, you can receive your prize via PayPal or check. The PayPal payment takes about 2 days, while the check payment may take about 5 to 7 days.
Can You Make Money with HealthyWage?
Yes, you can, unless you lose the challenge. So it's better only to take up challenges that you are committed to following through and winning.
How To Make Money With the HealthyWage?
Aside from winning the challenges, another way to make more money is by joining the HealthyWage Affiliate Program. Apply through ShareASale. You will need to create 3 to 5 sentences of your plan following the promo guidelines for writing blogs, creating videos, and social media. After submitting your application, wait for a response within 1 to 2 business days.
Once you're approved, you can then start sharing your links or banner ads on your social media accounts, your website, or via your email list. When someone clicks on your links and signs up to participate in a HealthyWager challenge, you can get a $50 referral incentive, while you can get $30 when your referral joins a Team challenge.
However, the referral incentive is not available for the following:
Corporate Challenges
Jackpot Challenges
Million Step Challenges
Members of your own team in a challenge
As a HealthyWage affiliate, you also receive a dedicated manager to assist you with the content, images, resources, and ways to help you with your promotions. There's a 30-day cookie life and a 10% second-tier commission as well. HealthyWage claims that their top earning affiliate to date has earned around $35,000 in commissions.
The Pros & Cons of HealthyWage
HealthyWage still has its pros and cons despite seemingly being a good company promoting health and wellness through weight loss challenges.
Pros:
Stay fit and healthy
Flexible HealthyWager calculator
You can create your own challenge
A long list of HealthyWager winners
Cons:
A lot of complaints
It all depends on your effort
No cancellation and no refunds policy
For 18 years old and above, only
You can get your account suspended
Risk of losing all your money
Want to learn how I earn my passive Income working from home?
Click here right now for our review, my personal help, and instant access to our free training videos where we'll show you exactly how we did it ourselves starting out as complete beginners without ANY prior knowledge or experience in marketing online whatsoever!
Any Negatives? Beware of Lawsuits
I'm unable to find any lawsuit against HealthyWage, but there are much negative feedback and complaints from those who have taken up the individual and team challenges.
The majority of them complained about not receiving their prize money, continuous monthly fee charges despite numerous requests to cancel the challenge, and the sudden termination of the exemption to the yo-yo rule.
The Yo-Yo rule applies to the previous HealthyWager winners. If you were a past winner of the HealthyWager challenge, and your starting weight now is higher than your weight at the end of your last winning HealthyWager challenge, your current prize money is reduced, leaving you with little profit.
According to HealthyWage, generally, previous HealthyWager winners are no longer allowed to join the HealthyWager challenge. But there are times that they run an exemption to the Yo-Yo rule and invite previous winners to bet their money on another HealthyWage challenge with a fresh start.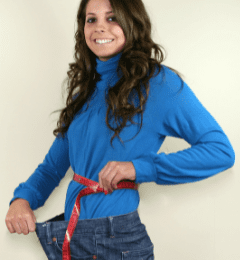 But for some reason, the Yo-Yo rule exemption gets terminated after months of going through the challenge. Some people even experienced having their Yo-Yo rule exemption canceled a month away from winning.
On the BBB website, you can find a long trail of complaints from the participants. There are around 45 complaints at the moment and the majority are long ones. The complainants have put in so much effort in writing their complaints. You could sense how disappointed they were with HealthyWage.
Is the HealthyWage Legitimate?
Despite the many complaints from their participants, I can say that HealthyWage is a legitimate company. They do pay you if you win the challenge without violating any rules. It is important to note that winning the challenges will solely rely on your efforts to lose weight. Otherwise, you can lose the challenge, lose all the money you've bet for it, and waste all your hard work.
Final Thoughts
HealthyWage is a healthy way to invest money and get some profit in return. But it would help if you were motivated and committed to the challenge that you have joined or created yourself. Remember that you bet your money on this challenge; giving up halfway is not an option. You wouldn't want to waste your efforts and lose all your money in the end.
If you need help on how to get started, check out my #1 recommendation on building a successful business online. You can get access to hundreds of training videos, 24/7 support, professional consultations, private access to training guides, tools, personal private assistance, my personal help, and much more.
PS: Click here to review my #1 recommendation in detail.
Working Online From Home - A Proven 4 Step System
See the 4 steps to working online from home & earn residual income