All of us need a website for our small business, anyway, a website is an integral part of being successful. With this in mind, let's talk about how to build a website for a small business.
According to the Organization for Economic Cooperation and Development, a small business is one that has less than 50 employees, so that certainly means you and I as solo entrepreneurs.
Maybe think of us as micro-businesses 🙂
What Is Your Business Model?
There are so many ways to make money online today that you need to focus on your business model first before starting to build your website.
By a business model, I mean things such as eCommerce, affiliate marketing, selling services, information business, network marketing, freelancing and so on.
The great thing about building a website today is all of the templates available for different kinds of business models.
Choosing A Content Management System
Unless you have a fairly static business you are probably going to be adding new content to your website. This makes choosing a content management system critical.
Some of the top content management systems for building a small business website include:
– Joomla
– Wix
– HubSpot
– Drupal
– Squarespace
– Weebly
– WordPress
I would suggest using WordPress as the content management system to build your small business website. 75 million users online do and the reasons we will see when we get more in detail below.
Related Video:
Choose A Web Hosting Company
With your web hosting company, you can buy a domain name and start setting up your website in a matter of minutes. Seriously this is not hard and takes no technical knowledge.
What hosting company should you go with?
1. Bluehost. I see this recommended more than any other hosting company.
2. HostGator. The same company owns Bluehost as well.
3. GoDaddy. You have seen their ads on the Super Bowl.
I could go on and on. Personally, I do not see a lot of difference in hosting today. All of them make it easy to buy a domain name and install a WordPress theme with a few quick clicks.
Are you looking for a way to make money online?
Click here right now for instant access to our free training videos where we'll show you exactly how we did it ourselves starting out as complete beginners without ANY prior knowledge or experience in marketing online whatsoever!
Install WordPress
1. Buy your domain name. If possible, go with a 2-word domain name with one word relating to the theme of your business.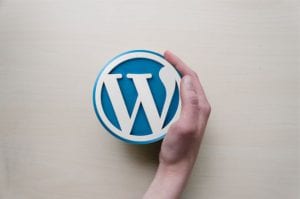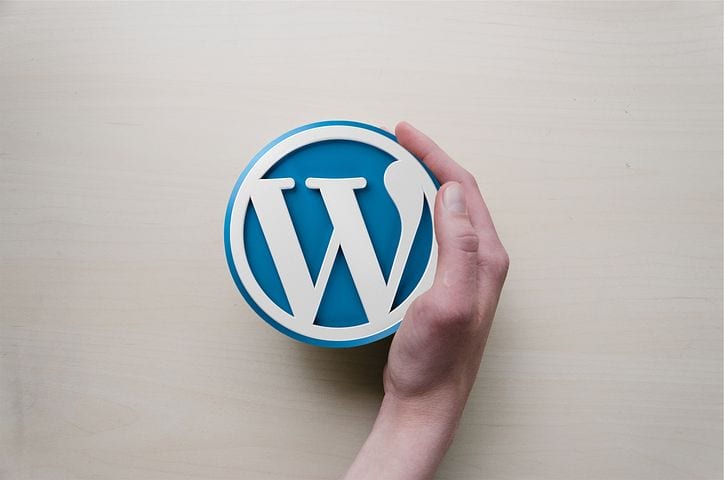 2. Pay for hosting. Some companies such as BlueHost will give you a free domain name if you pay for 3 years of hosting upfront.
3. Follow the steps to setting up WordPress. This is as easy as clicking.
4. Choose a WordPress theme. This may take a little more time, but do not get hung up on it right now.
You can always change WordPress themes. The main things choose a responsive theme. Find one that relates to the business model you are in.
It's ok to start with a free theme. You can upgrade to a paid theme later. If you want, go with the twenty-nineteen theme WordPress offers.
As you build your website you will be logging into your WordPress members area. This is great for you and your small business!
5. Plugins. People go crazy for plugins. These are various software you download to make running your website easier. You will see a tab for plugins on the left-hand side of your dashboard.
What plugins do you need?
A. SEO by Yoast. This is going to help you optimize your pages and post for search engine optimization without knowing all of the technical aspects of SEO.
B. Contact form 7. This is a simple piece of code placed on a new page that allows people to contact you directly at any email address you choose.
C. Akismet. Protect your site from spam comments. This is easy to set up so every comment made on your website is archived for you to approve before it goes live.
6. Widgets. You find these under the appearance tab because these alter the way your website looks.
I am not going to go into every widget available. You will want to learn how to use these and then you can improve the appearance of your site quickly and very nicely.
Adding Content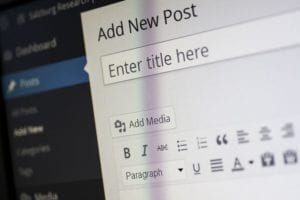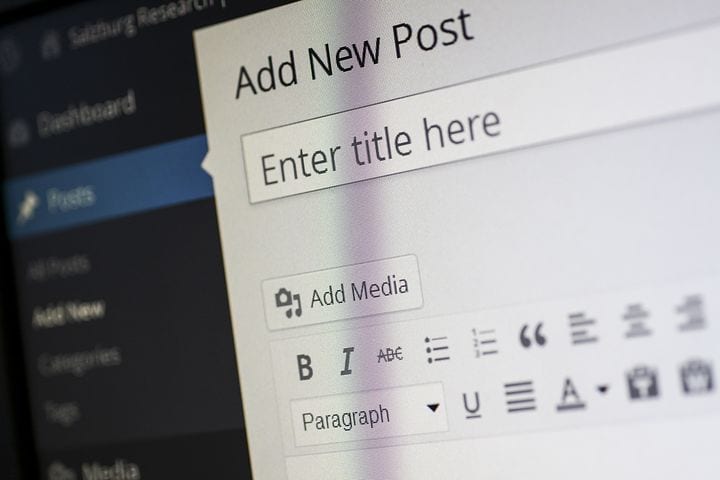 On your new small business website using WordPress, you will now add content either in the form of new pages, new posts, videos, graphics, and so on. Depending on the theme you use you will have a blog that's great for adding new content as a post.
The main pages you will need are an about me page, a privacy page, a contact me page with the contact form on it, possibly terms of use page, and earning disclaimer page depending on the nature of your business. You don't have to go overboard on pages as most of the content you'll be adding will be in the form of new blog posts.
Here is the thing that is going to make building your small business website so easy. Become an Internet spy. Do a Google search. Type in the main keyword for your business.
Go look at the big players in your niche. These are the ones on pages 1 and 2 of Google and are where you can get all kinds of great ideas for building your website going forward.
final thoughts
If all of this seems a bit too much, consider hiring a freelance worker to set up your website for you. Sources for that include Fiverr.com and Upwork.
You can also hire a freelance writer to add content for you. Let them write your blog posts and publish them online. Be certain that they know all about keyword research, or you can give them your keywords.
Always remember to do what you like best and outsource the rest. You probably are very good at something in your business, so focus on that.
Otherwise, pick a good hosting company from the ones we listed, buy your domain name, set up WordPress, choose a theme, and jump in with both feet. It is a fun and necessary part of having a successful small business.
If you need help on how to get started with affiliate marketing, check out my #1 recommendation on building a successful business online. You can get access to hundreds of training videos, 24/7 support, professional consultations, private access to training guides, tools, personal private assistance, my personal help, and much more.
PS: Click here to review my #1 recommendation in detail.
Working Online From Home A Proven 4 Step System
See the 4 steps to working online from home & earn residual income