Consider this when you are thinking about how to market a restaurant and get customers flooding your doors after this coronavirus pandemic.
The competition among restaurants is usually quite high and is going to be very competitive after the coronavirus. People are already started preparing for what marketing strategy they should take.
Whether it's an international or local restaurant, there is no doubt that you do face heavy competition from other restaurants near you.
So, what is the best way to attract and retain more customers?
To succeed in this type of restaurant business, you need to employ the best marketing techniques. You need to know that marketing a restaurant online is different from marketing other types of businesses.
Since you are dealing with the distribution of drinks and food, you need to have a unique marketing approach.
Below are the best ways to market a restaurant to get lots of customers flooding your doors after this coronavirus outbreak.
1. Take and Upload Lots of Food Photos
Food photos have never been as popular as they are today. Instagram users can bear witness to this. Taking food photos is one of the best ways to market your restaurant.
Not just any photos. High-quality photos!
Currently, visual content is in high demand in the online world. Having high-quality photos of delicious meals posted on your social media accounts can attract many customers to your restaurant.
Beyond social sites, you can use them on your blog, your website, in any online ads you run, and even offline. High-quality photos of the food you offer can be used on billboards, direct mail, t.v., buses, and on and on I can go!
Despite being an effective way of marketing your restaurant, you should never lie to your customers. It would help if you made sure that the food posted can be prepared and served as it is to your customers.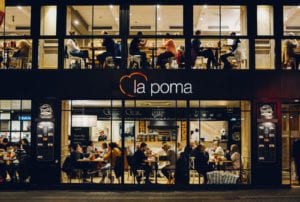 This is why you take high-quality photos of your food yourself. Do not use stock photos and images from Pixabay or Pexels and a free shared image website.
One other thing on photos. Take quality photos of the inside and outside of your restaurant and your employees, chefs, and even if you as the owner. This presents you and your company in a very positive way.
Want to learn how I earn my passive Income working from home?
Click here right now for our review, my personal help, and instant access to our free training videos where we'll show you exactly how we did it ourselves starting out as complete beginners without ANY prior knowledge or experience in marketing online whatsoever!
2. Try Out Loyalty Programs
There is nothing that people love more than free food. However, this does not mean you let everyone take free lunch from your restaurant.
Loyalty programs are an ideal restaurant marketing strategy. The idea is to partner with online apps and give free meals or discounts who complete a certain action, such as tweeting about the restaurant or some game.
3. Give Email Marketing A Go
Email marketing can also significantly benefit your restaurant. All you have to do is ask customers to sign up for a monthly email when they dine at your restaurant.
You can then craft a newsletter showing the meals you have to offer and any discounts available. This can be sent out at a scheduled time, such as weekly.
An even better idea is to use your email list to market new products, sales, and other incentives your subscribers might like. When you do this, you are really using TOMA advertising.
Top Of Mind Awareness is a great way to keep in front of your customers. An email newsletter is perfect for this.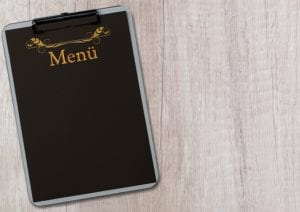 It is natural for human beings to get bored with certain things over time. For you to counter the 'boredom syndrome,' you should update your menu regularly.
Ensure that you add new meals and use a graphic designer who will help create a stunning menu. You can also send the updated menu to your clients via your email newsletter or share it on social media.
5. Run Contests and Games
Another way for you to market your restaurant is by hosting food contests or games. There is no better way for you to interact with customers than by allowing them to participate in a game or contest.
This can significantly help build your brand as well. Contests and games can turn into viral marketing, which is shared and does not cost you anything.
6. Ask Local Food Bloggers to Promote Your Site
Leveraging food bloggers could also help market your restaurant to potential customers. Make a habit of inviting food bloggers to review your restaurant and always send press releases when you have news to share about your restaurant.
Companies that you buy products from would love to see your restaurant grows cause it means you will buy more products from them. So feel free to ask them to add you to their blog and let them know you would do the same for them. It is all about networking.
Start A Blog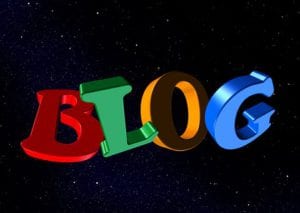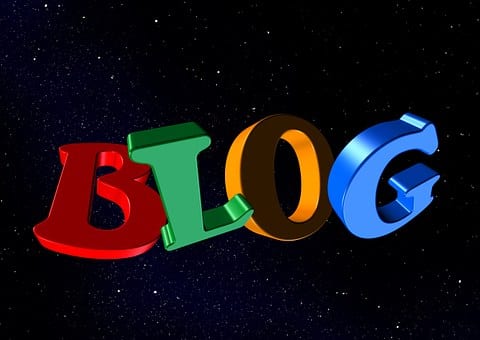 A blog can be used as your company website. This is the logical place to post your high-quality photos outside of your social site.
You can also link to your sites and vice versa, giving people more ways to find you. Plus, you can use targeted keywords so search engines like Google and Bing can tell your local market how to find you.
A blog is cheap advertising costing no more than $5-$10 a month to host. Write blog posts and use keywords to describe your photos that tell the search engines who you are, what you do, and where to find you.
To get more ideas on blogging,  see if any of your competitors have a blog and how they are doing it. Use the best ideas from all of them to create the most outstanding restaurant blog in your niche!
Hire Someone To Do All The Above For Your Restaurant
If you are too busy, you can hire someone to do all I mentioned above for your restaurant. If you want to do it, you can leave a detailed message below in the comment box below, and I will address your concern.
Someone can do that for your restaurant, and they will start for free with their hosting account, and as your business grows, you can work out a monthly contribution. I have seen businesses excel within months with that approach.
Or…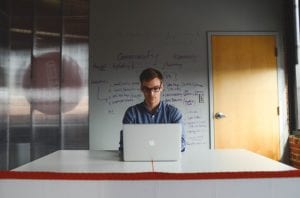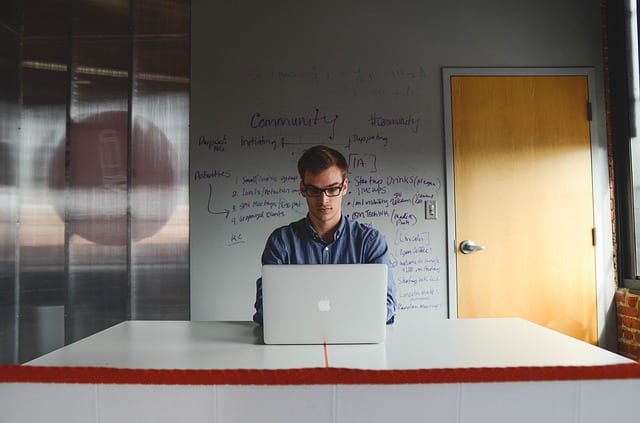 You can start it off yourself and just pay them a commission to drive traffic to your restaurant. Lots of restaurants have doubled, sometimes tripled, with that approach within six months. So if this is something you would like to consider, state it in the comment box below.
Conclusion
With these seven tips, you are assured of effectively marketing your restaurant to a targeted audience. Don't forget to monitor your social media press and make an attempt to respond to reviews, both positive and negative.
Also, make sure your restaurant details online are accurate. This will give you a higher ranking on search engine result pages.
Have you ever thought about adding an income stream either to your restaurant or personally? I can help you with affiliate marketing, and you can start learning for FREE as your restaurant blog gain authority on the search engines.
If you need help on how to get started, check out my #1 recommendation on building a successful business online. You can get access to hundreds of training videos, 24/7 support, professional consultations, private access to training guides, tools, personal private assistance, my personal help, and much more.
PS: Click here to review my #1 recommendation in detail.
Working Online From Home - A Proven 4 Step System
See the 4 steps to working online from home & earn residual income