People love to eat. They also like to go to different restaurants to taste some of the finest cuisines the country has to offer. One way to take advantage of this trend is to sign up with one of the top 7 restaurant affiliate programs.
Instead of just spending money at your favorite place to eat, you can monetize your food favorite and make a nice commission off of every sale. The food industry generates about 44 billion dollars every year in sales.
That means you can be a part of an industry that is not going to shrink anytime soon. The nice thing about a restaurant affiliate program is you do not have to sell individual meals. There are many ways to be a part of this industry and make a nice living in the restaurant affiliate program.
Restaurant Affiliate Programs: Where To Sign Up
If you are thinking you will be writing content for one restaurant, think again. These top restaurant affiliate programs get you away from being locked into one dining-out experience.
1. Gift-card Mall Affiliate Program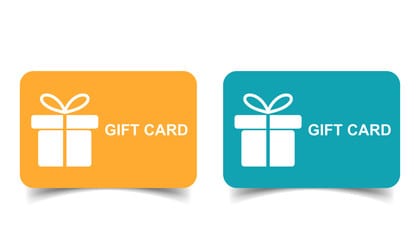 The word mall tells you that this gift card program is not restricted to just one or two fancy eateries. There are over 300 places the people you sell these cards to can use them.
That is a lot of restaurants and a great opportunity to make some money. Plus, the range of food is large as well. From fast food to top-of-the-line family dining these cards are priced between $25 and $500 so everyone knows what they can get when they dine out.
The cookie lasts for 30 days and the commission split is only 5% but the EPC is around $350 so you are looking at making some money with every sale. The only drawback is that you have 180,000 competitors all vying for the same dining-out money.
To check this opportunity out just click on this link and see what they have to offer.
2. Restaurant.com Affiliate Program
This is another gift card affiliate program that lets you optimize variety to broaden your sales and make more money. Plus, you can sell coupons to add to your revenue giving you two products that people can use to brighten their lives.
With a 3 to 15% commission split, you do have to rely on volume but with the built-in market, it may be an easier sale than you may think. People are always on the lookout for a good deal. You can bring it to them through your website.
The cookie lasts for 45 days so you have an excellent chance to get those sales from people who have to think about it. In addition, you make a commission on every sale of every product you sign up to represent.
To take advantage of this offer you have to sign up at Commission Junction which is located at this link.
3. Napkins Affiliate Program
This is not an attractive option at first glance. When you think about it, only about 1% of all restaurants use linen tablecloths and napkins. The rest needs what this restaurant supply company has to offer and you can be a part of that program.
On top of that, what this company offers to restaurants works for weddings, baby showers, and other special events. Just because it is a restaurant affiliate program does it mean you are limited to selling to restaurants only?
With about 7,000 products to make your 13% commission you stand a very good chance to bring in some needed cash. The cookie lasts for 30 days giving you more than enough time to get people to buy through you.
To get all the information you need you just need to click here and you will be taken to the affiliate program web page. Making some good money is just one click away.
4. Restaurant Engine Affiliate Program
Restaurant owners are in a highly competitive industry. They need a great website to help attract paying customers so they stay in business. Also, you can sell their services to those businesses outside of the restaurant field. It's a win-win for you.
One reason you win is that this company will; pay $100 per referral. Yes, you read that right. Not per sale but referral which makes this a golden opportunity for the motivated affiliate marketer.
The company produces some top-quality web pages so it may be something with looking into. Once you go to their affiliate web page you need to ask them about their cookie length. There is no mention of their ads and how long it actually lasts.
To get to that page and contact the company, just use this link to get on the right path to a good commission. It never hurts to check them out and get all the details first.
5. Katom Restaurant Supply Affiliate Program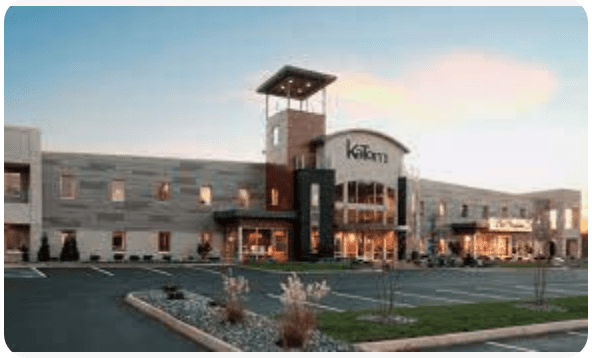 Restaurants need equipment to cook their meals. The good thing about this need is that it is not a one-and-done purchase. Anything can happen in a restaurant and they will be looking for new equipment more than just once.
What makes representing restaurant equipment so special is the cost. A commercial deep fryer can cost around $40,000. This means you are representing some high-ticket items that restaurants need constantly.
The company's affiliate program only pays 2% but 2% of $40,000 is $800. Make enough of those sales and you are nearer to your financial goals. The average sale is around $700 so you make $14 per sale.
Their cookie lasts for 15 days so you have plenty of time to reel in those hesitant customers and get them to step up and make a good purchase. Here is the link you need to click to get to all the information you need.
6. TouchBistro Affiliate Program
This affiliate program is for those affiliate marketers who like a challenge. The nuts and bolts of this company are the software it produces to help a restaurant run smoother.
The design of the software fits larger more popular restaurants but the system can be adapted to work with a variety of restaurants. Just be careful about the reversal rate as it is hitting about 10% with this company.
With a $300 commission for every sale and a $50 referral lead bonus, you can make a lot of money if you know how to get people to sign up and buy the system. Your biggest challenge will be where to promote it and in what specific niche.
The good news here is that the cookie lasts for 4 months or 120 days whichever comes first. You have the time to figure out how you are going to represent this unique but valuable system for restaurants.
To learn the details just use this link to get to their affiliate program web page.
Build a Successful Niche Website From this Affiliate Program
See My Proven 4 Step System for This Affiliate Program
7. Indestructible Shoe Affiliate Program
You may not have thought that footwear was a needed restaurant item. But think about it. The cooks, chefs, waiters, and waitresses need something to put their feet into every night.
Getting them comfortable shoes makes for one happy client and possibly some valuable word-of-mouth advertising. Also, these shoes help keep the workplace safe from slips and falls.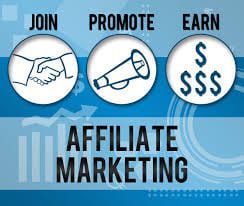 There is only a 7 to 10% commission but if you get volume sales you can make a pretty penny. Plus, shoes wear out so these food experts are going to need replacement footwear.
Affiliate marketing is not built on a get-rich-quick scheme so you may have to represent several top products to make the kind of money that lets you leave your traditional job. This is one of those products. The cookie lasts for 30 days.
Click here if you are interested in signing up and adding to your affiliate portfolio.
Restaurant Affiliate Programs: Honorable Mention
We are adding one more restaurant affiliate program to this list because there are so many good ones you can choose from. 7 just does not do the trick to help you find the right one for you and your online business strategy
Kerekes Kitchen And Restaurant Supplies
This is another restaurant supply company and their commission split is only 5% but if you remember the high cost of restaurant equipment then 5% should not bother you.
Plus, the cookie lasts for 45 days making sure you have a large enough window to convert slow-to-decide restaurant owners. In addition, the equipment works for those people who want a professional kitchen in their homes.
What makes this affiliate program an honorable mention is its 0% reversal rate. That stat makes this a very attractive program to be associated with. The company uses Share a Sale to manage its affiliate program and you can sign up at this link.
It is worth investigating and signing up before someone else beats you to the punch and makes the money intended for you.
Final thoughts
There are more restaurant affiliate programs than these 8. We found them in all sorts of categories from organic to food education to delivery services. If you haven't thought about representing a restaurant-related company in your affiliate business plan you should.
There are tons of opportunities if you take the time to look for new and exciting online business opportunities. If you are lucky you can find those programs that let you cater to the non-restaurant crowd. People need these items for their special events.
The 7 restaurant affiliate programs mentioned here are just the tip of the iceberg. Check them out today before it is too late.
If you need help on how to get started, check out my #1 recommendation on building a successful business online. You can get access to hundreds of training videos, 24/7 support, professional consultations, private access to training guides, tools, personal private assistance, my personal help, and much more.
PS: Click here to review my #1 recommendation in detail.