Would you like to learn how to start a marketing business online?
There is a huge demand for Internet marketing and this has created a niche in the marketplace for people who want to fill that demand.
What I want to do in this article is to look into how you can get started on the Internet with your own marketing business. We are going to look at my top 8 things you should keep in mind.
You are going to be selling a service or services that solve a problem a business has. Keep in mind that you do not need to personally know how to do the actual work.
As is the case with almost any business the owner does not know how to do everything. Internet marketing is interesting because you can act as a facilitator and outsource much of the services you provide.
1. What Services Will You Sell?
Do you need to specialize? To me, this is the key question you must answer before you even get started.
Internet marketing today means a lot of different things. Some of these include:
1. Email marketing.
2. Social media.
3. Paid advertising.
4. Blogging.
5. SEO.
6. Backlinks (natural)
I could go on and on here. The key thing is are you going to be a jack of all trades or a master of one or two?
Don't worry so much about what you can do, but rather what can you pay someone to do for you. Outsourcing makes it possible for you to start an online marketing business in any way you want.
2. Research Your Market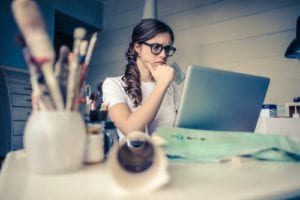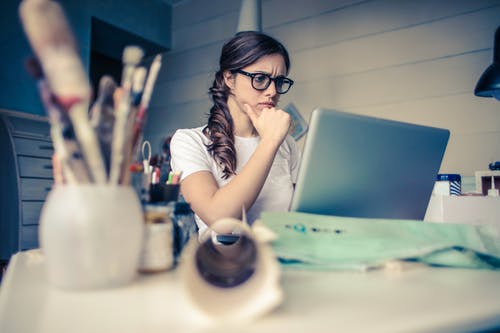 In the old days, I called this being an Internet spy.
There really are no secrets online with Google, Facebook, Amazon, etc.
You can research anything on any business online. Here is the key thing to keep in mind.
Can your business solve a problem another business has? That is the type of service you want to bring to the marketplace.
3. Establish Pricing
Starting out you need to be competitive with your pricing. As you build a customer base you can raise prices accordingly.
If you are doing your own work you do not have to add in the cost of outsourcing to a freelancer. If you are going to a website such as Fiverr or UpWork you will want to add their prices to yours.
Want to learn how I earn my passive Income working from home?
Click here right now for our review, my personal help, and instant access to our free training videos where we'll show you exactly how we did it ourselves starting out as complete beginners without ANY prior knowledge or experience in marketing online whatsoever!
4. Start A Business Plan
This is something that will change over time. When you first start your marketing business, writing down a few key items will help you formulate on paper what until now may just be in your head.
Write down…
1. What is your product or service?
2. How can you differentiate your business from your competitors?
3. What is your mission statement? Writing this out will help you show how you will be able to help people.
4. What are your benefits? In FAB selling (features, advantages, benefits) focus on how your service benefits them specifically.
5. Set Up Your Business
If you are a sole proprietor you literally can start an online business with nothing more than a social security number. You should set up a separate checking account for your business.
Set up a PayPal account as well as this is the easiest way to get paid online. Even if your customer does not have a PayPal account they can pay you with a credit card through PayPal.
PayPal will give you a payment URL that ties directly into your account. It will look like this https://www.paypal.me/yourname. How easy is that!
6. Start A Website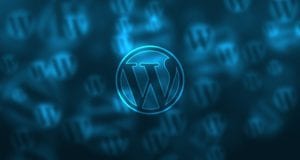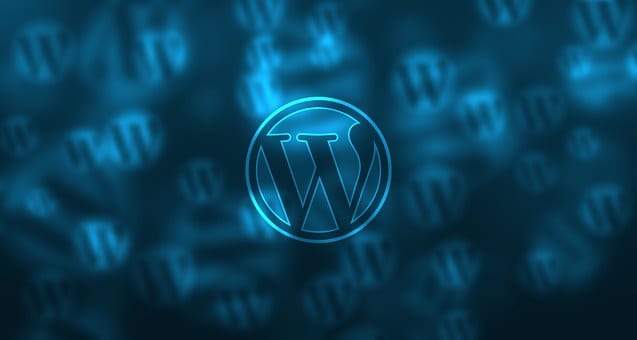 Use a website such as Blue Host.
They give you a free domain name when you host with them.
Today using a WordPress theme as your website makes getting started very simple. Here are more details on how to do that.
Don't get hung up here. If anything, hire a freelancer at Fiverr for $5 to get you started or look at my recommendation at the end.
7. Zero In On Your Target Market
Now it is time to really define your market. In the article Target Market Defined the writer discusses understanding the group of people who will buy your service. This is a great read and one you should spend as much time as you need!
https://www.thebalancesmb.com/target-market-defined-1794389
8. Time To Promote
One basic thing I learned years ago is about promoting online. What you lack in time you can make up for in money. What you lack in money you can make up for it in time.
Another slogan that has always stuck with me is early to bed, early to rise, advertise, advertise, advertise. Once you establish the basics of your business you should spend 80%-90% of your time promoting it. Especially in the beginning, because you have no customers anyway, so what else will you do.
I am not going into detail here except to say combine some paid ads with social media at the start. I have covered this in detail in the past, on my blog, so feel free and browse through it.
3 posts that may help you are:
1. Offline marketing strategies.
3. Here is another article I like explaining How To Start A Business At Home.
Portent has been one of my reliable websites for some time now, and I have learned a lot by putting into practice their strategies.
Conclusion On Starting A Marketing Business Online
Solving problems is the best way to make money online. Starting your own marketing business online is a great way to do that.
You can stay local in your market and work with business. Or you can view the world as your oyster and provide products and services anyone can access and use. The sky is the limit!
Join me and a community and…Turn Any Passion Into a Successful Affiliate Marketing Business for FREE by clicking on the banner below this video, and I will meet you inside to get you started.
No credit card is necessary
I take this business seriously, and I will do whatever it takes to see others have the same success.
Related Video:
Working Online From Home - A Proven 4 Step System
See the 4 steps to working online from home & earn residual income