Deciding how to start an Online Marketing Business can be a tough decision and sometimes the grass looks greener. Let me tell you where the grass is greener with Internet marketing.
The grass is greener where you water it.
What does that mean?
I see people jump from one business opportunity, or business model, to another because in their mind the reason they are not making money has to be the fault of their current business.
The truth is if you do not have customers with your current product line you are not going to have them with your new one.
In MLM The Grass Is Not Greener
One business where this really points out is MLM. In network marketing If you have not been able to sponsor new members on your team, you will not be able to sponsor them in a new MLM business either.
This is not to suggest there are no better opportunities available to you than the business you are in. There very well might be, but you need to analyze why you are looking before making a new move.
The grass is usually not greener on the other side. It almost always comes down to how often you water it.
Now if you feel you have the Internet skills it takes to build a business, and you are not getting results, then maybe consider other business models or ways to make money.
However, I know from personal experience that average people join MLM programs every day. This is not a slam against them, but they just do not have Internet marketing skills, and most probably will never learn them!
Let me give you an example.
The way people build successful network marketing businesses is different than even 10-15 years ago.
Want to learn how I earn my passive Income working from home?
Click here right now for our review, my personal help, and instant access to our free training videos where we'll show you exactly how we did it ourselves starting out as complete beginners without ANY prior knowledge or experience in marketing online whatsoever!
How?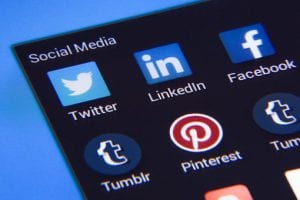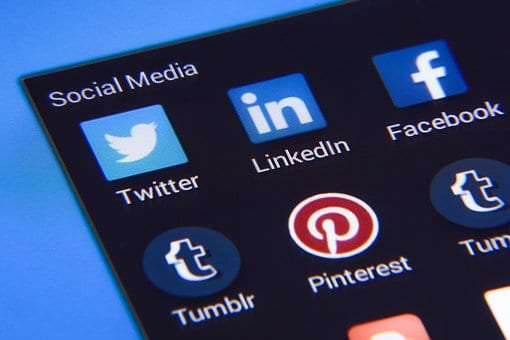 1. Retail is done on a website. You do not collect checks and deliver products much anymore.
You send customers to your website where they order. Customer fulfillment is done 100% by the MLM company.
Most people view this as a great thing. You are open for business 24 hours a day and can go to bed and wake up with a new customer. It happens all of the time.
When your customer orders from you the company takes their money and ships them their product. You earn a commission and are paid by the company.
No stocking of products is needed. No phone work is required unless you want to.
Related Video: How to Overcome Shiny Object Syndrome
2. Sponsoring is done online. This is the big thing from my viewpoint.
In the past, you were required to make a list of friends, relatives, and casual acquaintances. You then had to pick up the 1000 pound telephone and start contacting them inviting them to a business meeting.
Ultimately that didn't work out well and the average person never even sponsored two people into their new business. Flash forward to today!
Now if you want to talk to somebody about your business opportunity you can just send them to your website. However, many people just write content on a different subject and send them to a blog and others refer prospects to a landing page where they are added to an email list for future follow-up.
Then you just play the numbers game waiting for somebody to contact you when they are interested. This takes all the pressure off of you and you can focus 100% on building your email list.
Sponsoring is done online, and your personal contact with them doesn't start until they contact you, and even then it's done primarily via smartphone, email, text, chat, or even possibly Skype. This makes watering the grass a very Internet marketing-based method which can be great if you learn how to do it!
Want to learn how I earn my passive Income working from home?
Click here right now for our review, my personal help, and instant access to our free training videos where we'll show you exactly how we did it ourselves starting out as complete beginners without ANY prior knowledge or experience in marketing online whatsoever!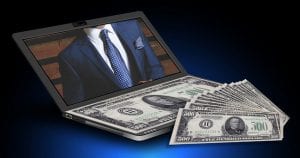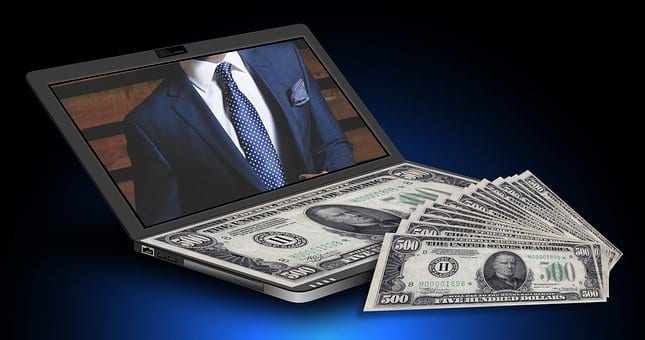 Big Ticket Sales Equal Big Commissions
I have really seen green grass recently with big money being made selling digital information franchises.
How?
Consider getting into a 'Top Tier Business' and selling big-ticket products. A business like TiDom is where I suggest you look first!
Here is why this makes it possible for an average person to make good money using Internet marketing.
Many of these top-tier or big-ticket, business opportunities include expensive digital products where you can earn 100% commissions on your sales.
Companies like TiDom have products that range in price from $2000 all the way up to $22,000. The use of a pass-up method of commissions where you pass up your first sale to the person who brings you into the business.
That qualifies you to receive 100% commissions on sales of any product that you bought directly from the company. Many of these opportunities now include advertising programs where you're expected to invest in advertising that gets people into their system.
This works much better than you trying to fumble around with trial and error using blogging, buying Facebook ads on your own, or even Google ad words on your own when you don't know what you're doing.
final thoughts
I hope you get the main point of this article. I know most people who try to earn money online never really master even a couple of Internet marketing traffic generation skills.
You just are not going to succeed if you're not willing to do at least that much. This is what I call "watering the grass" where you invest in education and then implement what you've learned.
Are you willing to do that?
If so you can join the millions of us all over the world earning money marketing online. It truly is a great thing to know you can make more money today than yesterday and you do not have to work more hours at a job to do it!
Joining a community should be your first choice. Here you will see what others are doing and if the opportunity is a good fit for you. Do not shell out your hard earn cash in the beginning. Nothing bothers me more than the company asking for money before showing you what their business model is all about.
Is there such a company that would show me before I pay? Yes, that company is what I am recommending to my friends and families. You can join for free and learn all you need to know on how to build a successful business from the comfort of your home.
If you need help choosing the right Affiliate Program, check out my #1 recommendation on building a successful Affiliate business online. You can get access to hundreds of training videos, 24/7 support, professional consultations, private access to training guides, tools, personal private assistance, my personal help, and much more.
PS: Click here to review my #1 recommendation in detail.
Working Online From Home - A Proven 4 Step System
See the 4 steps to working online from home & earn residual income