What is the best online marketing business that is profitable today.? This is where you offer the services of online marketing to other Internet and offline businesses.
However, I think most of us who search for building a profitable business online are looking for ideas on how to start a business of our own selling products on the World Wide Web.
Let me ask you something! Are you crazy?
Don't you know how saturated the Internet is with businesses already competing to sell things online? Why would you want to do that?
Ok, I admit the World Wide Web is not saturated, and there is plenty of room for you to join people like me who profitably market things online with our own online marketing business.
Are you looking for a way to make money online?
Click here right now for instant access to our free training videos where we'll show you exactly how we did it ourselves starting out as complete beginners without ANY prior knowledge or experience in marketing online whatsoever!
Let's talk about how!
What Will You Sell?
There is no doubt the #1 obstacle to people starting their own online business is they do not know what to sell. Most of us do not have a product of our own and that is a problem.. or is it?
In reality, the Internet is the perfect place to start a business if you have nothing to sell. There are many great business models that allow you to get started with little to no money and be in a profit mode almost immediately.
1. Dropshipping. This is a way to sell products online without the need to inventory and track what you are selling.
Dropshipping companies take care of product fulfilment. They sell to collect the money and ship the products for you.
Your job is to find the products you want to sell and promote them online. There are many ways to market online where you supply work and not money for promotion.
A quick search on Bing comes up with 8 top dropshipping companies.
1. Salehoo
2. Worldwide Brands
3. Doba
4. Dropship Direct
5. Wholesale2b
6. Sunrise Wholesale
7. National Dropshippers
8. Inventory Source
How will you sell online?
One of the great things about dropshipping is you can put your products on a website that is provided by companies that specialize in just that.
A really hot company right now is Shopify. You can set up your own online store with a mobile-friendly website from Shopify. Other top ways to do this include Volusion, Big Commerce, and Sale Hoo.
2. Affiliate Marketing. Getting paid to promote other people's stuff is how this was described in the early 2000s.
Now affiliate marketing has evolved into a multi-billion dollar business model where people like you and me can build 6 and 7-figure businesses quickly and profitably.
How?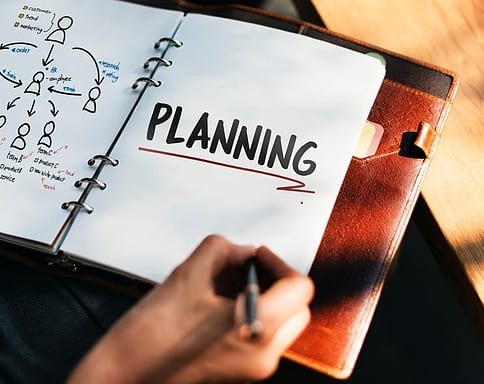 1. Pay per click. Join Google AdSense and get paid when people click on your ads sold by Google. Information websites such as a blog is a top strategy.
2. Pay per lead or cost per action. Get paid when your website visitor fills out a lead form or performs an action such as downloading software.
3. Pay per sale. Sell physical or digital products from affiliate merchants such as Amazon or Clickbank.
4. 2 Tier affiliate marketing. Recruit affiliates and earn money on your and on their actions.
5. Start your own affiliate program. Build your own affiliate network and let them earn your money as an affiliate.
Are you looking for a way to make money online?
Click here right now for instant access to our free training videos where we'll show you exactly how we did it ourselves starting out as complete beginners without ANY prior knowledge or experience in marketing online whatsoever!
How hard is all of this?
Affiliate programs are free to join so that's not hard at all. Affiliate merchants provide everything you need to market a specific product or service.
This includes ready to go affiliate websites, and marketing materials such as banners, videos, text link ads, and so on. Using the affiliate provided website is not the best route so that creates one obstacle right there.
The hardest part of any marketing for an online business is where and how to promote at an affordable cost. Social media marketing provides avenues where people can market online for free.
However, the fastest way to really start making money is to do paid ads with services such as Google Adwords or Facebook Ads. This requires a certain skill set, and a small budget to get started. It can be the difference between successfully marketing your business or not.
Fulfilment By Amazon
Amazon is a buyer's search engine. 44% of everyone in the US has bought something from Amazon.
With that in mind, why not use Amazon as your own way to sell online? How?
1. Amazon affiliate program. You can become an affiliate for Amazon for free and sell the products they provide.
The upside is this is a great source for physical products if you don't have one of your own. The downside is the relatively small commissions Amazon pays.
2. Amazon fulfilment program. This is, in my opinion, the best way to take drop shipping to the next level.
Find the products you want to sell, purchase them, and store them in Amazon's warehouse. Then market them on Amazon and let Amazon handle collecting the money, and shipping products.
They send you a check every two weeks. You focus on finding unique products to promote, and then getting them on Amazon.
A Few Words On Being Profitable
One of the best ways to become more profitable is to identify your business's key activities required to make money. Then think about how you can do them better.
I can tell you right now you either need skills or you need to master outsourcing. In my view outsourcing is a big key.
People will do things for you that you do not know how to do, or do not have time to do. Check out Fiverr.com for everything you could ever need to be done starting at $5.
Final Thoughts
Unless you are a non-profit business there is no need to have an internet business unless you make money. The Internet is the greatest invention of all time for anyone to make money and do it in a cost-effective way. Hopefully, I have given you a few useful ideas in this article to help you do that.
So let us get started.
If you are interested in creating your own home business, check out my #1 recommendation on building a successful business online. You can get access to hundreds of training videos, 24/7 support, professional consultations, private access to training guides, tools, and much more.
PS: No credit card is needed!
Working Online From Home A Proven 4 Step System
See the 4 steps to working online from home & earn residual income