How To Use Pinterest To Promote Your Business is smart internet marketing, and I will show you exactly why that is the case here in this article.
I recently read an article where Pinterest was responsible for driving more targeted traffic to websites than many other top sites such as YouTube, Facebook, Reddit, and Instagram.
Targeted traffic is the key here because your website will be getting traffic that wants to be there.
With over 50 million members, of which almost 80% are women, this is a social media marketing tool you should be using. Every website would like to have more women coming to it because women buy more online than men do.
These facts alone should confirm the fact that using Pinterest to promote your business is not only smart Internet marketing, but it's something every Internet marketer looking to increase their traffic should be doing.
What I want to do in this article is to talk about a few simple ways you can get started on Pinterest and begin promoting your business with it.
1. Set up a Pinterest account.
This is as basic as it gets, but many Internet marketers do not have a Pinterest account yet and need to get one. When getting started to feature your business name in your profile including using it as your username.
Be sure to write an interesting paragraph in the about us section that describes exactly what your business does. An about us page is one of the most visited sections on every blog, website, and social networking site.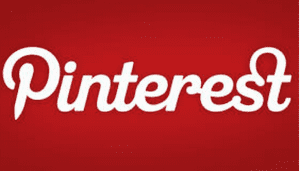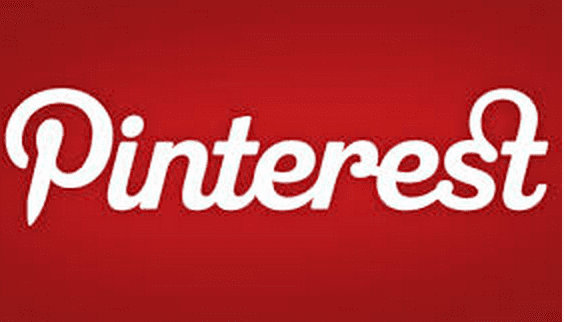 2. Link to it.
Be sure and link your new Pinterest account to your Facebook, Twitter, and Linkedin accounts. You can also link it to any other social media accounts that you have. This is an easy way to increase the number of followers you have on Pinterest by attracting them from followers you have on your other social sites.
3. Start Pinning.
The people who benefit from social media are the ones who are most active so you need to start pinning pictures and do it on a regular basis. As people get used to seeing your pins they will come back if they find you interesting.
4. Add an icon to your blog.
Be sure and include the Pinterest icon on your blog so when you're creating content readers can bookmark your post into their Pinterest account.
5. Comment on other people's pins.
When you find something interesting be sure to leave a comment about it. This is encouraging to other members and can lead to some of your content being commented on as well. That is what social networking is all about.
6. Pin YouTube videos.
Google owns YouTube, which many people do not know. Pinning YouTube videos can get you some favor with Google if you're interested in search engine optimization advantages. Pinterest has a special section where you can pin videos and it's easy to do.
Let me add that you need to get your own YouTube Channel and start adding videos to it. This becomes your own unique content and a pinned video gets Google spidering your Pinterest account which can have your pins showing up in organic Google results as well.
Want to learn how I earn my passive Income working from home?
Click here right now for our review, my personal help, and instant access to our free training videos where we'll show you exactly how we did it ourselves starting out as complete beginners without ANY prior knowledge or experience in marketing online whatsoever!
7. Pin images with descriptions.
Adding descriptions in the images you pin can become a search engine bait and even lead to the image being ranked in organic searches. Google even has an image button people can click on to find an image relating to a keyword phrase being searched. Blogger which is own by Google focus on that a lot.
8. Highlight text.
Want to save some time? Highlight your text before you pin it. This will make it show up automatically in the description box.
9. Use of Bright Colors for your Images
Keep in mind this social media favors females and using the color pink or bright colors would get you more views and followers, this is what I found out and I am taking advantage of that. The best place to go and create revealing images is Canva.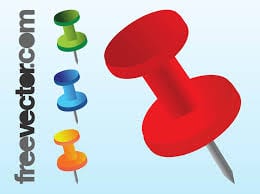 In Summary On How To Use Pinterest To Promote Your Business
I am fully aware that social media marketing can be very time to consume, especially if you are promoting across multiple social platforms. What do you really need to be on has become a question we are all seeking an answer too.
Every expert says Facebook and Twitter. I say Google Plus and YouTube as well if you want to increase your chances of ranking in Google's organic results.
I now want to add on Pinterest as well. People are visual learners and pinning images and pictures helps you get their attention. It can be one step away from getting them to your blog with a link they can easily click on.
If an increase in quality targeted traffic interests you then Pinterest is worth a try. A little investment of time now could be a key to more long-term traffic in the future. Pinterest can help you do that!
I came across an interesting article titled "56 Ways to Market Your Business on Pinterest" I hope you enjoy it as I did.
You may want to look at to get more ideas on using Pinterest to promote your business, or you can check out the one that my company is using to educate all their members in a community of Wealthy Affiliates.
Please leave any question or comments below, I would love to get your feedback
If you need help choosing the right Affiliate Program, check out my #1 recommendation on building a successful Affiliate business online. You can get access to hundreds of training videos, 24/7 support, professional consultations, private access to training guides, tools, personal private assistance, my personal help, and much more.
PS: Take a look at my Wealthy Affiliate Review, (My #1 recommendation website builder in detail).
Working Online From Home - A Proven 4 Step System
See the 4 steps to working online from home & earn residual income