In this Lurn Review, you will see what they offer online and offline to entrepreneurs and see if this is a good fit for you and your business. In building your online business, you will need all the help you can get most of the time. This includes enrolling yourself in programs that will guide you all the way.
This is what Lurn is about. Lurn offers many entrepreneurial courses and an affiliate program to help you start your online business for a small fee of $5. Sounds good, right? Is there a catch? Let's find out in my complete Lurn review today.
Full Overview Of Lurn Review
Product Name: Lurn
Founder: Anik Singal
Product Type: Online and offline learning platforms for entrepreneurs
Price:
Free account set up for Lurn students
Lurn Insider affiliate program:
Phase 1: $5 Test Drive, which includes:

Day 0: Power Startup 101
Days 1 to 2: The Scaling Mind
Days 3 to 21: Profit Labs

Phase 2: $67 per month for Weekly training with Anik Singal

Weekly Check-ins Calls with Anik Singal
Monthly Mastery sessions
Lurn Insider community for certified students only

$397 Annual Membership
Want to learn how I earn my passive Income working from home?
Click here right now for our review, my personal help, and instant access to our free training videos where we'll show you exactly how we did it ourselves starting out as complete beginners without ANY prior knowledge or experience in marketing online whatsoever!
Upsells:
$47 Email Mastery
$97 10K formula
$197 10K formula light
Best For… Mid-level affiliate marketers and entrepreneurs
Lurn is a learning platform that houses over a hundred online courses from various entrepreneurial and business-related categories. Besides being a learning platform, you can also earn money by being a Lurn Insider, a member of their affiliate program.
This program includes sets of courses and learning materials to help you build your online business and create a passive income.
What is Lurn?
Lurn is an online and offline learning platform specially built for entrepreneurs. It was founded in 2004 by Anik Singal, a reputable digital marketer, and entrepreneur. Lurn is currently based in Rockville, Maryland. Anik Singal is also the author of Circle of Profit, Inbox Blueprint, Clickonomy, and the Email Startup Incubator.
Lurn aims to empower, encourage, and educate its students to be the best entrepreneurs they can be. As of this writing, Lurn has over 100 online courses, and about 470,448 students enrolled. Some of the course categories are listed in the table below:
Lurn Course Categories:

Academy
Best Funnels
Business Opportunity
Copywriting
Copywriting and Conversation
Courses under $10
Digital Advertising

Digital Marketing
Digital Products
Email Marketing
Facebook Ads
Free
Free Traffic
Most Popular
Personal Development

Real Estate
SEO
Social Media
Top Books
Traffic Generation
Write A Book
eCommerce
Lurn is a proud home to renowned entrepreneur experts and experts in other fields related to business and leadership. Such as the world-famous author Robert Kiyosaki, branding guru, and Shark Tank's Daymond John, highly demanded motivational speaker Les Brown, and CEO of Proctor Gallagher Institute, Bob Proctor, to name a few.
In May 2017, Singal launched the Lurn Insider affiliate program to earn up to $300 commission per sale and lifetime recurring commission. It was geared towards helping people to build their own online businesses using video tutorials, digital learning materials, and tools for the duration of the program.
They also give out prizes from time to time and during their launch period; they've given away over $50,000 worth of prizes, including a Ford Mustang, gadgets, and more.
How does the Lurn work?
If you are familiar with the learning platforms such as Udemy or Lynda, Lurn works almost the same with them. You sign up to learn from free or paid courses. You don't need to be an entrepreneur when you join. If you want to learn through the Lurn platform, you can sign up easily and set up your account for free.
You can sign up via the Lurn website. After filling in your information, it will immediately direct you to your Lurn dashboard. You can set up your learning interests by going to your account and selecting the experts you like or the course categories you plan to take.
Another way is to browse for the courses available and filter using the names of the experts or sort the results by recently added courses, titles, most popular, and most liked.
Besides learning through Lurn, you can also set up a passive online business by becoming a Lurn Insider. When you purchase the phase 1 plan, you are already provided with an entrepreneur's toolkit, which consists of everything you need to build your online business.
Power Startup 101 consists of 5 videos:

Gratitude
Sacrifice
Prepare To Fail
Focus
Goals

The Scaling Mind consists of videos about:
Profit Labs

Internet Businesses
Niche Selection
Monetizing
The "Chosen" One
Creating Your Opt-in Page
Sign up for Sendlane
Tools and technology
Copywriting
Writing emails
Free traffic
Investment Traffic
Data tracking
Outsourcing
Exponential returns
Certification test
After the 21-day phase 1 and 2, if you continue with the program and pay for the upsells, you can receive the following:
Skill Mastery Reports
The $10K formula

10 video lessons about how you can earn 5 figure income per month you're your online business

$47 Email Mastery

In-depth building of an email list and funnel

The 6-week boot camp for Email marketing
Niche detective

To help you select a winning niche

Offer Master

Tips and tricks to find the best affiliate offers to promote

$1 Million case study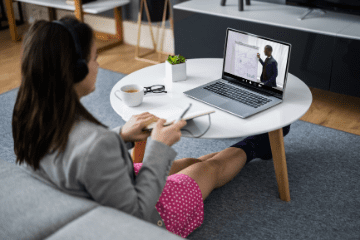 And many other daily training videos and PDFs such as the following:
Digital Publishing Bootcamp
Getting Started With Facebook Ads
Story Telling And Marketing
How To Create Great Video Content
How To Make Money With Books
Secrets To A High Converting Sales Funnel
How To Build A Membership Site
Free Traffic Machine
How To Use Outsourcing
How To Recruit Affiliates To Sell For You
Being a member of the Lurn Insider program, you can earn a 50% affiliate commission for every referral or up to $300 commissions per sale. You can choose from the wide selection of affiliate programs from the following:
ClickBank
Awin
Amazon Associates
CJ Affiliate
Rakuten Marketing
Avangate Affiliate Network
FlexOffers
When you reach the payout threshold, you will receive your earnings via Paypal.
Can You Make Money with Lurn?
Yes, I believe that you can make money with the Lurn affiliate program. But if you are not serious about the program, you could be spending a lot of money on membership fees and upsells. In the end, you are not able to recover these costs from your commission earnings.
How To Make Money With the Lurn?
The best way to make money with Lurn is to try out the 21-day Test Drive program and take every bit of learning you think is necessary for you. Then apply what you've learned to your online business.
Observe if there's any good outcome from your learnings before deciding on continuing with the Lurn Insider program.
Otherwise, you can also take the free courses where you can find relevant learnings at zero cost. It doesn't have to be from the Lurn online learning platform.
You can try out other reliable learning platforms such as Udemy, Lynda, Coursera, Skillshare, Udacity, etc. You may even find up-to-date courses compared to what is offered in the Lurn Insider affiliate program.
The Pros & Cons of Lurn
Although the Lurn offerings are loaded with courses and learnings, it still has their pros and cons that you should know before deciding on becoming a student or an affiliate.
Pros:
21-day trial for only $5
A complete guide for building an online business
Organized step-by-step training
24/7 community assistance
Cons:
Plenty of online complaints
Overhyped marketing
Expensive upsells
No refunds policy
Poor customer support
Overwhelming for beginners
Not much help for the experienced
Lack of bios about their experts
Intermittent issues with tools
Additional costs for services if you're not a Lurn Insider
Want to learn how I earn my passive Income working from home?
Click here right now for our review, my personal help, and instant access to our free training videos where we'll show you exactly how we did it ourselves starting out as complete beginners without ANY prior knowledge or experience in marketing online whatsoever!
Any Negatives? Beware of Lawsuits
Despite not having any lawsuits against Lurn or its founder, there are a handful of complaints against their programs. There are about 39 complaints mostly about a problem with their product or service on the BBB website.
The majority of these complaints are from people who are dissatisfied with the webinar, courses, or ebooks they bought and requested a refund.
However, Lurn is known for the no refund policy for all their courses and all their live events except the Circle of Profit (shipping and handling fee only) and Lurn subscription products such as Lurn Insider, Rich Dad Insider, and Academics subscriptions.
Lurn answered the complaints, and refunds were processed for most of the complainants. But the customers have to go through BBB to get a satisfactory resolution which could've been resolved through Lurn's customer service.
Is Lurn Legitimate?
I can say that Lurn is a legitimate online learning platform, but I do not recommend Lurn's affiliate program. The affiliate program offerings seem to offer value for your money but try to think first if you really need to purchase all of them. The courses, tools, and other learning materials may not meet your expectations, especially if you have encountered better ones online.
Final Thoughts
There are many company affiliate programs you can join directly and start earning money without paying for courses or materials. If you're a novice with affiliate marketing, the internet houses many free and relevant resources for the kind of market we have today.
It's best to look for resources with new learnings, recent audience analysis, innovative tools, fresh strategies, and so on. I know a complete platform where you can get the up-to-date training you need, tools, and even professional one-on-one coaching.
If you need help choosing the right Affiliate Program, check out my #1 recommendation on building a successful Affiliate business online. You can get access to hundreds of training videos, 24/7 support, professional consultations, private access to training guides, tools, personal private assistance, my personal help, and much more.
PS: Click here to review my #1 recommendation in detail.
Working Online From Home - A Proven 4 Step System
See the 4 steps to working online from home & earn residual income