One of the more difficult tasks in job hunting is finding a great company to work for. There are so many pretenders out there that make finding the right working environment hard to find. Hopefully, this Nerium International review will either point a great company out or expose another bad one you should avoid.
It is not easy finding your niche. MLM companies are a dime a dozen, and it is the bad ones that spoil the industry. Yet, there are some good ones out there waiting for you to sign up. Whether Nerium International is one remains to be seen.
To find out where this MLM company stands, continue to read our review. It will only take a few minutes to get all the facts to decide about the company.
About Nerium International MLM
This company came about in 2011 through the hard work of its founders, Jeff Olson and Dennis Windsor. Being located in Addison, Texas, does not hurt its revenue or marketing chances.
You may have heard about Jeff Olsen, who founded people's Network and wrote a book titled "The Slight Edge." Their company aims to produce and sell anti-aging products, with Nerium AD as the prime product.
To govern the activities of the owners, admin, and sales rep, the founders created 10 Core Values, and those values are: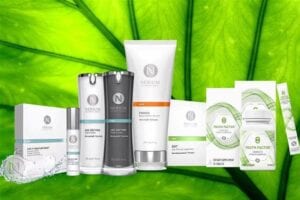 Be Real
Pursue Constant Development of Self
Create a Positive Team and Family Atmosphere
Be Determined
Encourage an Entrepreneurial Spirit
Practice Servant Leadership
Embrace and Drive Change
Slow Down to Go Fast
Have Fun and Help Others to Have Fun
Dream Big and Act on it Daily
While it is an MLM company, it still sells products and strives to get those products into the hands of the people who need to turn the clock back a few years.
Nerium International Products
The products you sell for Nerium come in packs, and they are loaded with day and night creams, anti-aging creams, and anti-aging eye serum, along with supplements. There are to name a few. The prices we saw started at $80 for the lowest and $290 for the highest.
You are going to have to shell out some bucks if you want to look years younger. There is an auto-delivery program that sends out a supply of products to you every month. The cost for that convenience is slightly lower than the prices we just quoted you- anywhere from $20 to $100 lower.
The problem may be in the auto-delivery program, where you may get sent a package even after you cancel your membership. Also, there may be a problem with one of the ingredients. It is called Nerium oleander, and it is found in all of the products.
The issue here is that Nerium oleander is highly toxic. That may be the reason why so many people have complained about the negative side effects they endured when using Nerium's products.
People have stated that they liked the items they bought and that worked well for them. You can read up on Nerium oleander at this link and decide for yourself. It is possible that the toxic nature of the plant does not come into play as people are not eating it or chewing it.
Want to learn how I earn my passive Income working from home?
Click here right now for our review, my personal help, and instant access to our free training videos where we'll show you exactly how we did it ourselves starting out as complete beginners without ANY prior knowledge or experience in marketing online whatsoever!
Signing Up & Making Money At Nerium International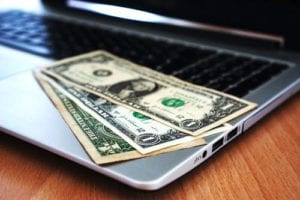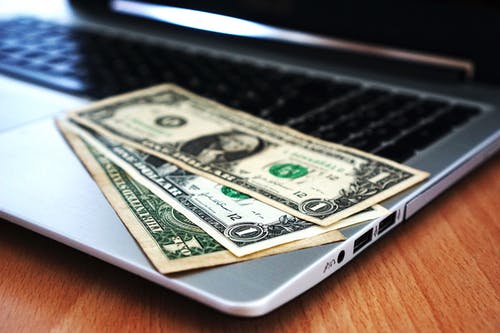 Signing up is not a problem with this company. You need to give them your personal information and the i.d. of the person referring you. If you have no one, their website is equipped to help you locate one near you.
After signing up, you need to pay for the basic kit, priced at $49. Unfortunately, there are no Nerium products in that kit. The money is just for training materials, order forms, and other basic business information.
To sell the products, you have to buy one of the next 4 packs with the starter, the cheapest at $250. Then there is the Bronze which is wholesaled for $500, the silver for $1,000, and the Gold at $1,800
The way to make money is, of course, through selling the products and then through recruiting. If you recruit 3 people, you get a 10% check match. Then if you help those three people recruit 3 people each, you get an iPad.
If you help those same 3 people get an iPad, you get a one-year lease for a Lexus. Help those 3 get a Lexus lease, and you get a $50,000 bonus. If you keep track of the number of people that need to be recruited, you will see how impossible that is.
The retail commissions range between 10% and 26%; you get a cut from your downline, which needs to grow to about 40 for you to get the Lexus. There are other bonuses as well. So you can see that making money for you is not that easy.
Want to learn how I earn my passive Income working from home?
Click here right now for our review, my personal help, and instant access to our free training videos where we'll show you exactly how we did it ourselves starting out as complete beginners without ANY prior knowledge or experience in marketing online whatsoever!
The Reasons People Fail in Nerium International
Like all MLM companies, Nerium has a high failure rate. The latest figures are about 95% of all the people who sign up do not make it in this business. Yet, the failure rate is not due to the overpriced products or the company's fault; the finger is usually pointed at the sales reps. Here are 3 reasons why people fail, according to Nerium:
The wrong mindset– the people that sign up, are not salesmen and cannot handle rejection.
Joined the wrong team- as if the recruit has any say in this matter. They don't know even when the company helps them find a team to be with. Yet, it is the recruit's fault.
A lack of prospects- the warm clientele only goes so far, and you are responsible for generating new clients to sell to. Of course, you get no help from the company.
The Pros & Cons of Nerium International
Pros:
Work your own hours
Be your own boss
Chances of making some money
Bonuses available
Cons:
Pay to play and pay big
Overpriced products to sell
Lots of competition
Hard to recruit
Little training and support
Too much recruiting
A pyramid scheme
Any Lawsuits against Nerium International
For a company that has been in business for only 9 years, they have certainly racked up many lawsuits—about 20 of them including the FTC, which you can read about at this link.
This latest lawsuit was filed in 2019 around Oct, and it seems that it is still pending. One of the founders, Jeff Olson, is specifically named in this lawsuit. Also, you should be aware that Nerium International changed its name to Neora last year.
A 2017 class-action lawsuit was filed, and you can read the complaint at this link, and to top it off, In 2016, the co-founder of Nerium, Dennis Windsor, was relieved of his duties and dismissed from the company. He filed suit, and so far, Nerium has lost about $500,000 in legal fees.
These lawsuits do not bode well for the company, but they are just icing on the cake.
Complaints
Even though Nerium International may be losing only paltry amounts of money, there are still complaints about the products given its high annual revenue. The FTC has about 100 complaints filed over the years, and the BBB has about 97.
Even with the complaints, the BBB gave Nerium an A+ rating. The complaints range from unauthorized credit card charges to auto-ship deliveries that won't be canceled or refunded to health problems with the products.
Is Nerium International Legitimate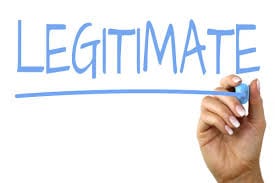 In 2015 the company reached $1 billion in annual sales. That figure alone lends credibility to the idea that the company is legitimate. But how it got that much money in such a short time is under scrutiny.
Having a high annual revenue stream does not make the company legitimate. It is not when its main income stream is by recruiting new people to sign up and sell its overpriced products.
The company also makes many false statements, and TINA.org has recorded many of them over a 2-year investigation. You can read about those statements at the link above, referring to the FTC.
It seems that Nerium is only in the business to recruit and have people buy their starter packs. They are not truly interested in selling their products, and including a toxic plant as the main ingredient displays this lack of concern for its customers and reps.
Changing the name to Neora last year does not help restore any credibility to the company but shows an attempt to hide from its unethical past, like other companies.
Final Thoughts
If you want to get into MLM employment, we suggest finding another company to work with. If the FTC wins its case, that will mean the end of this company. Nerium is a member of the Direct Selling Association, and despite the misleading and false claims made by the company, the DSA named it a top 20 company in 2017.
This evidence brings us to the point where we cannot recommend anyone to work for this company. The compensation plan is very convoluted and complicated, making it difficult to make money working for this company.
It may not be around long enough to receive your first check. Try looking at alternative MLM companies if selling is in your blood. This one is too shady, and this Nerium International Review points in that direction.
If you need help on how to get started, check out my #1 recommendation on building a successful business online. You can get access to hundreds of training videos, 24/7 support, professional consultations, private access to training guides, tools, personal private assistance, my personal help, and much more.
PS: Click here to review my #1 recommendation in detail.
Working Online From Home - A Proven 4 Step System
See the 4 steps to working online from home & earn residual income