There basically two different types of part time online jobs from home that I will discuss here in this post.
1. You are an employee.
2. You work for yourself more like a business.
As an employee, you get hired just like you do with a job at a brick-and-mortar business or offline business. You may or may not work from home.
In the past most part-time jobs required you to go to work outside of your home. However, today a new concept known as telecommuting has emerged.
Websites like FlexJobs.com bring employers and employees together where the employee works for the employer, but they do it from their own home. Of course, there are many benefits to this arrangement in both ways.
Let's look at a few part-time jobs from home both telecommuting and working for yourself.
Telecommute Part-Time Jobs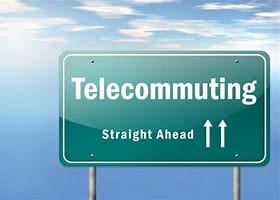 1. Flex Jobs. Access thousands of jobs on your computer screen or smartphone.
Enter a keyword relating to the type of job you are looking for and then enter your location. Some flex jobs are location specific and others are national in scope.
The cost is $14.99 a month for a membership. This gives you 100% access to all jobs at all locations.
2. Indeed. Find telecommuting jobs by category and location. Sign up for email updates for free.
3. Jobtomic. Enter your zip code and get started looking for work-at-home jobs. Receive access to new jobs as they become available.
4. Career Builder. Find telecommuting jobs on one of the top career websites.
I have listed only a few of the telecommuting websites you can look for jobs that want to hire people to telecommute.
Many of these jobs come with part-time or full-time pay and some offer benefits as well.
Want to learn how I earn my passive Income working from home?
Click here right now for our review, my personal help, and instant access to our free training videos where we'll show you exactly how we did it ourselves starting out as complete beginners without ANY prior knowledge or experience in marketing online whatsoever!
Work For Yourself Part-Time
1. Field Agent. Download their app. Make money as a field agent.
Millions of people already have. Earn $3 to $12 per task. They pay every day via PayPal.
2. Lime. Make money charging scooters. Download the app showing you where scooters that need to be charged.
Pick up the scooters and take them home and charge them with the 3 chargers Lime gives you. Then put them back out at a set location. Earn $5 and up per scooter charged.
3. OneSpace. Become a freelance worker online from home. Enter data, write content, do research, and so on.
4. GigWalk. You get paid to go around to businesses and take pictures and videos.
Businesses use Gigwalk to improve their products and services. You earn $3 to $100 per task.
5. Scribie. A transcription company that pays you to transcribe audio and video files. The pay starts at .10 cents a minute.
6. Clear Voice. Create a profile. Get paid to write for top brands such as Cabela's, Esurance, CarFax, Intuit, and many more.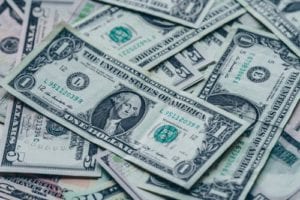 7. Qmee. Get paid to shop online at Amazon, eBay Wal Mart, and others. Make money doing surveys or doing research on Google and Bing.
8. Testing Time. Get paid up to $60 an hour to test apps and websites via Skype.
9. Inbox Dollars. You won't get rich, but you will get paid.
Take surveys online, watch videos, participate in focus groups, and so on. You perform and they pay you.
10. Simple Social Tools. Help businesses get leads. Earn $100 a day part-time and $200-$500 full-time.
Start A Blog
I list this because although it's not a part-time job it is one of the most popular ways to make money on the Internet today. When you start a blog you can use it to branch out into various ways to make money both online and offline.
For example, let's say you want to provide a service writing articles for other bloggers. You can use your blog as a sample of your work, and a way to get paid.
You might want to provide other services such as blog setup, graphic design, voicemail transcription, and so on. You could use your blog as a place where people pay you to do other services such as tutoring children, and just about anything you can think of.
You can start a blog for very little money. $15 for a domain name and $10 for hosting will get you going.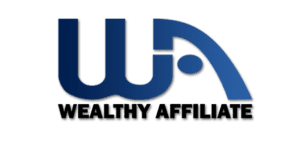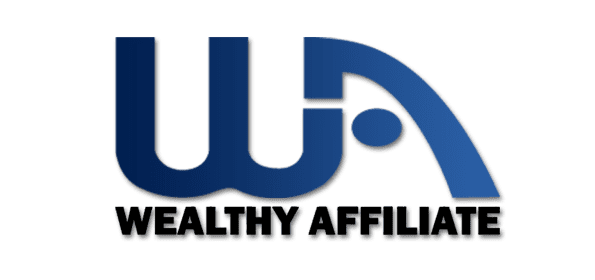 Wealthy Affiliate
Wealthy Affiliate is the number one training source for learning how to make money in affiliate marketing. Many affiliate marketers get started part-time from home and those that treat it as a job to make the most money.
You will learn how to set up a website and sell products from it. There's no better training platform to learn affiliate marketing.
You can start as a beginner for free. Then upgrade to a premium membership which costs $19 the first month and $49 a month after that.
Use your membership to host your blogs or new websites. You will still have to buy a domain name for a yearly fee of around $15. Then you can host up to 25 websites in your monthly membership.
This includes all training as well as a security license which has become a big deal to Google.
final thoughts
I have given you a number of sources for telecommuting jobs. I have also given you specific sources to find tasks you can do for money or a way to start a blog and do affiliate marketing.
Ask yourself this question. Are you a worker or more of an entrepreneur? Self starts will do better making money online part-time in their own business. Workers need a boss!
Whether you need more money part-time, or just want to make more money online, I can help you with affiliate marketing and you can start learning for FREE!
If you need help on how to get started with affiliate marketing, check out my #1 recommendation on building a successful business online. You can get access to hundreds of training videos, 24/7 support, professional consultations, private access to training guides, tools, personal private assistance, my personal help, and much more.
PS: Click here to review my #1 recommendation in detail.
Working Online From Home - A Proven 4 Step System
See the 4 steps to working online from home & earn residual income