Never a borrower or a lender? That is a good thing, or you would not be able to sign up at one of the top 7 Personal Loans Affiliate Programs and make some cash. The good thing about people wanting to borrow money is that you can earn a good commission off each successful loan.
Picking a good loan affiliate program can really build up your affiliate portfolio. Some pay really well, allowing you to earn hundreds of dollars for every successful loan you help arrange.
It is worth getting into the loan business as people always need money. Even those with good credit like to have a loan available to meet their financial obligations or make a purchase of a new car.
To find out some of the best loan affiliate programs to work with, keep reading our article. It has the best of the best for you to consider.
7 Personal Loans Affiliate Programs
You may be a bit squeamish about helping people go into debt. Don't be. You are not responsible for any decisions those clients make.
You are just the middleman helping people get the funding they need. What happens after that is on them, not you.
Here are some top loan affiliate programs you can partner with.
1. The Loan Exchange
One-day service is a great way to do business. If your website visitors qualify, they get their money the same day. That makes you look good, and the company looks good. In addition, they have an affiliate management team to help you convert more people or answer your questions.
Along with that help, you are being paid $50 for successful personal loan applications and $250 for the business loans you send the company's way. Their cookies last 30 days, so you need to be on the ball when you write your content.
To get started and receive all the materials this company has for you to use, you sign up at this link. Once you get approved, you are on your way to earning some good money as long as you can draw in the qualifying crowd. Help make people's dreams come true by sending them to the right lender.
2. Upstart
It may not seem like you are making a lot of money helping this company get successful loan applications, but where else can you make $100 selling any product? That is your fee for bringing the right people to this company's doorstep.
Also, the cookie duration is for 45 days, so you have the time you need to convert more than just one website visitor. This program is offered through Commission Junction, so you have their rules to abide by if you are interested in partnering with this loan company.
The good thing about this company is that they do not charge as many fees or have high-interest rates as credit cards have. Check them out at this link and see if this program is made for you. You never know; you might find a winner here that helps give your online business a great boost.
Want to learn how I earn my passive Income working from home?
Click here right now for our review, my personal help, and instant access to our free training videos where we'll show you exactly how we did it ourselves starting out as complete beginners without ANY prior knowledge or experience in marketing online whatsoever!
3. MoneyLion
No one said that moneylenders were generous. You do not make money by being generous. That attitude is seen in the cookie length this company has. They give you 3 days to make a sale. Not a lot of time to convert your potential clients.
The pay is okay, though. You will be paid $100 per successful loan application, so if you play your cards right, you will make enough money to avoid needing a loan yourself.
The company is generous in all the links, materials, reporting tools, etc., they have waiting for you to use. That is good business. To partner with this company and investigate their program, click on this button to get to their affiliate rules and criteria.
Lending can be a tricky business, so watch where you step and make sure this is a company that is worthwhile and good to work with.
4. Personal Loans
Getting extra money should not be difficult. This company tries to keep its loan programs as simple and as easy as possible. That makes it easier to promote the company and the products it offers.
Again, you need to meet the Commission Junction criteria to be approved, and you get $110 per lead. That amount increases to $120 per lead once you get over 100 leads. That is a little incentive to help you motivate yourself and market this company through your website.
With a 45-day cookie, you got 42 extra days to turn that contact into a successful loan application. To find out what you need to do to access all the marketing material, etc., click here. Adding a good loan company to your different affiliate portfolio, you may be able to pick up that extra cash when you need it.
Build a Successful Niche Website From this Affiliate Program
See My Proven 4 Step System for This Affiliate Program
5. Peerfly
Help people get their college educations funded properly. This company is the student loan arm of Pen Fed Credit Union. Along with that, they also have spouse loans that help families consolidate their debts into one payment.
The commission split is good as this company will pay you $250 per successful application. To have a good month, you only need 4 or 5 loans, a realistic goal to shoot for. The cookie lasts for 30 days giving ample time to make those 4 successful loans a reality.
Most of the loan companies on this list use Commission Junction to manage their affiliate programs. This is not an exception to that trend. Click here to get all the details and see if this is something you want to be associated with.
Lending is tricky because of the nature of the clients, but student loans are a pretty sure bet. The government backs the loans.
6. Sofi
It gives you two ways to make good money. The first is through their student loan program, and the second is through their personal loan option. Helping people consolidate their debt or pay off student loans is kind of a nice activity to do.
With the $100 personal loan commission or the $150 student loan commission, you are on your way to banking some good money yourself. People need help refinancing their student loans, and you can help make it happen.
The cookie length only goes for 30 days, but that should be enough time to make things happen for you. Their program goes through Commission Junction as well, so you should know what is expected of you. Click on this link to get to their program to see if it will work for you.
Reducing student loan debt helps future students have a resource to pay for their education.
7. Max Cash Title Loans
This loan company has branched out a bit further and can make loans across the country. That gives you a huge market area to promote their loan products and grab a little cash for yourself. To make their loan products appealing, they have lower interest rates.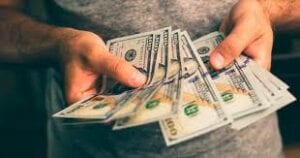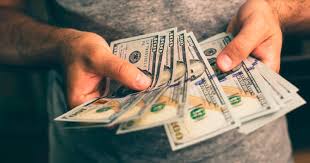 After you sign up, you get all the banner ads and other promotional materials you need to direct people to their offices. There is no word on the cookie length, so make a point of asking the company before you commit yourself.
We have saved the best for last. The commission split goes from $50 to $200, depending on the loan amount your lead qualifies for. To get all the information, just hit this button, and you will be sent to their affiliate program page. Title loans can be good secure loans that help you bust out and make the money you want.
Personal Loans Affiliate Programs Honorable Mention
As has been our practice, we want to give you one more loan affiliate program for you to consider. Having 7 choices is good, but 8 is better. Here is that last one, so you have more of an opportunity to make some money in this industry:
100-day Loan- The application for a loan for this company takes just two minutes. That is good news for busy people. Then if they qualify, your referral can get their money the next day
Once you are approved, the company provides all the tools you need, including some keywords. They go through the Pepperjam affiliate platform to keep their affiliate program working smoothly. After you get a successful referral, you are given $82.
The cookie you get to use lasts 30 days, giving you a month to convince people they need to be funded by this company. check to see if their program is something you can partner with.
Final Words
You may have been in a position where you needed a loan to get over that difficult hump. So you should know what it is like. That experience should help you pick the right loan affiliate program and let you help others get the money they need in a difficult situation.
Having a good-paying loan affiliate program in your affiliate stable is one way to fill any gaps in your income. People always need money, and having access to good loan companies helps you and them.
Partnering with one of the 7 personal loan affiliate programs is one way you can give back to your community. You can be there when someone you know needs some extra cash. Or you can help someone you don't know get over that financial hump.
If you need help on how to get started, check out my #1 recommendation on building a successful business online. You can get access to hundreds of training videos, 24/7 support, professional consultations, private access to training guides, tools, personal private assistance, my personal help, and much more.

PS: Click here to review my #1 recommendation in detail.