People fear recession, especially those without financial stability, but you would see a different view in this Recession Profit Secrets Review. It claims that a recession is a great time to increase your money and even multiply it.

They have a system that can help you make money within months and finally be free of financial burden. Is the Recession Profit Secrets system legit? Or a money-grabbing scam? We will uncover the secret behind it in my Recession Profit Secrets review.
Product Name: Recession Profit Secrets
Founder: Richard Pierce
Product Type: Wealth management system
Price:
Recession Profit Secrets costs a one-time payment of $37. This is a limited-time offer, and the regular price is $97.
Best For Investors
The Recession Profit Secrets is a money-making system that teaches you how to prepare for the next economic recession. It claims that you can make money and multiply your assets quickly. But can you get rich quickly by simply following Recession Profit Secrets? We will take a closer look and find out the truth.
Disclaimer:
Please keep in mind as you read my Recession Profit Secrets Review, that I am not a member or an affiliate of Recession Profit Secrets. This review is based on research and information available online in the public domain. Any opinions and conclusions may not apply to all persons or situations. So read this review in its entirety and you make your own decision. It might even be helpful to read other Recession Profit Secrets Reviews.
What are the Recession Profit Secrets?
The Recession Profit Secrets Reviews all show a comprehensive money-making system by Richard Pierce. It aims to teach people how to use the recession period to earn extra money and save for retirement. The system is divided into five modules for the readers to understand quickly and follow to improve their financial status.
Richard Pierce is a renowned entrepreneur and business expert. At 35, he already made his first million. Now, a multimillionaire, he shares his financial expertise with other people. He is also a well-known professional financial advisor and provides financial advice to his clients. His professional fee costs $1,000 per hour for his advice and efforts to help his clients multiply their investments by 10x times.
But when it comes to his Recession Profit Secrets system, you only need to pay a one-time cost of $37. You will receive all five modules plus bonus guides and more with this affordable amount. It is not a subscription service where you need to pay monthly membership fees. Anyone with extra cash can purchase the package and use its teachings to gain financial freedom.
After watching his friend Michael go from breaking and homeless to becoming a millionaire, Pierce created the Recession Profit Secrets system. Michael worked hard for 23 years and saved money. But the banks manipulated his money and eventually lost everything. He took PierPierce'sice and finally made himself a millionaire.
Richard Pierce considers the modern banking system a conspiracy. A conspiracy that happened to Michael, and it can happen to you, too. He also claims that a significant recession is soon to come. But he believes that the economic downturn is a perfect chance for people to build their wealth. He has data to back it up when he showed how many people became millionaires during the recession of 2008.
How do the Recession Profit Secrets work?
Recession Profit Secrets works like a step-by-step guide in the form of a digital ebook. It is only available on the Recession Profit Secrets website. If you find copies of this somewhere else, they are possibly imitations and could be more expensive than the original. Visit their website and purchase your copy there. They accept payments via credit card or PayPal.
When you purchase your Recession Profit Secrets package, you will receive a set of modules in the form of PDF ebooks, digital guides, videos, and other materials. Here are the five modules of Recession Profit Secrets and a description of their content.
Recession Profit Secrets Module 1:
In the first module, you will uncover the dark secrets behind the financial industry. You will learn how the banks and Federal Reserve are decreasing the value of your savings.

This module serves as an eye-opener to its readers. It discusses how financial institutions and governments intentionally created economic downturns to devalue your money in the bank, your retirement funds, your assets, etc.

You will learn how previous recessions and economic declines have affected millions of people causing them to lose their life savings. The goal of this module is to teach you all the things that you need to know so you can overcome the next recession.
Recession Profit Secrets Module 2:
In the second module, you will learn about the current scam in the market and how the market will crash. When this happens, the severity of its effect is incomparable to other recessions in the past.

This module continues to give you helpful information on how you can overcome this economic disaster. It will also provide you with strategies you can use to help you survive and use the situation to multiply your profit.
Recession Profit Secrets Module 3:
When you reach this third module, you already have ideas on how you can overcome the next recession and economic crisis.

This module focuses on proven money-making strategies and unexploited economic opportunities you can use to increase your wealth.

You can take advantage of these opportunities and build another stream of income. You will also learn how you can multiply it.
Recession Profit Secrets Module 4: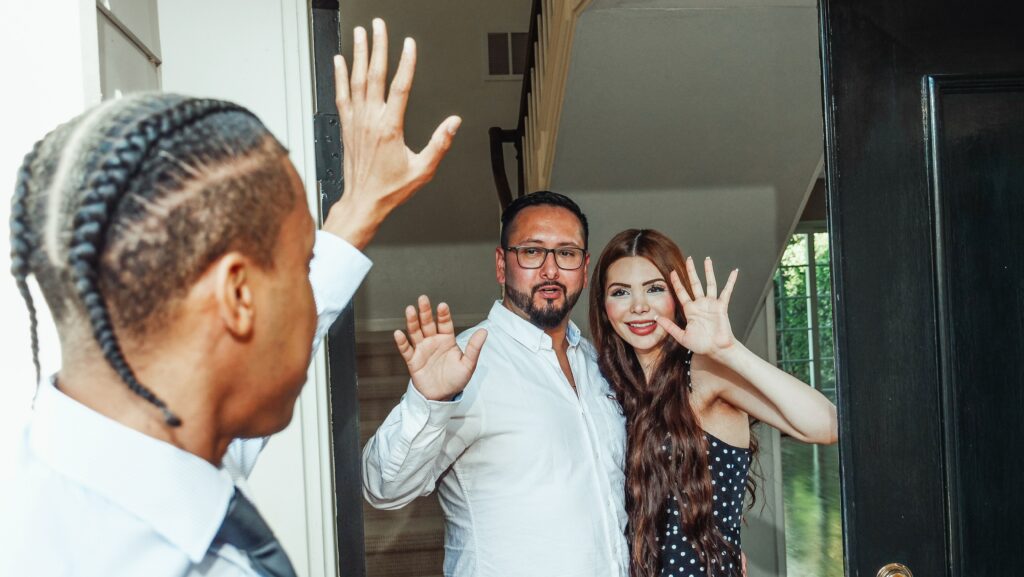 Module 4 is more technical than the first three modules. It teaches you about K waves and how it works. It will also explain why K-waves signify recessions, economic crashes, as well as recoveries.

You will also learn how you can forecast the next economic decline and how you can use it to your advantage.
Recession Profit Secrets Module 5:
This final module will show you the financial freedom that only 1% of the world's population enjoys. You will learn how you can make huge profits using ultimate money-making strategies. If you're successful, you can earn while you are sleeping and finally leave your day job.
Richard Pierce also offers four guides as bonuses for free. These are:
Recession Profit Secrets Bonus 1: Done-For-You, Step-By-Step Wealth Guides
You will receive three wealth guides that include money-making strategies based on the author's years of experience. Aside from increasing your money, you will also learn how to protect it by improving your financial security and better managing your money.
Recession Profit Secrets Bonus 2: Wealth Tracker
This is a spreadsheet that you can use to track your investments, return on income, and expenses. With this tracker, you can determine how much ROI you are getting from your assets. You can also track your progress if you are using the strategies from the 5th module effectively.
Recession Profit Secrets Bonus 3: Elite Insider Series
This series talks about wealth generation insights that will help you improve your mindset and have the same vision as some of the wealthiest people in the world. This series features a 1-hour interview with Elon Musk, Warren BuffBuffet'slion-dollar investment strategies, and more.
Recession Profit Secrets Bonus 4: Quick Start Guide
This guide will teach you the five modules' typical points and their vital concepts. You will gain a further understanding of asset multiplication.
Recession Profit Secrets Review: Can You Make Money?
I think using the money-making strategies of Recession Profit Secrets alone can can't your money. Richard Pierce himself has put up a disclaimer on the Recession Profit SecrSecrets'site, emphasizing that your success entirely depends on you.
Suppose they mention people who found success with this program, that doesn't rant about your success. Employing the same strategies may or may not work for you.
How To Make Money With the Recession Profit Secrets?
Recession Profit Secrets teaches you how to make money by making investments that I think are good, but not for everyone. If you have not tried making investments before, you could end up losing your life savings if you are not careful enough. You need to research and analyze your personal and financial circumstances before making any investment.
The Pros & Cons of Recession Profit Secrets
Recession Profit Secrets still have their pros and cons despite having a lot of positive reviews online.
Pros:
Affordable one-time cost.
Easy to understand and comprehensive guides.
Plenty of money-making strategies.
Helps you learn more about economic recession.
Rich information about making investment and market predictions.
60-day money-back guarantee.
Cons:
The Recession Profit Secrets are exclusively available on their website.
Making investments is not for everyone.
Risk of losing money.
Recession Profit Secrets and its author is not liable for any financial loss or damages for using the program.
Want to learn how I earn my passive Income working from home?
Click here right now for our review, my personal help, and instant access to our free training videos where we'll show you exactly how we did it ourselves starting out as complete beginners without ANY prior knowledge or experience in marketing online whatsoever!
Any Negatives? Beware of Lawsuits
I didn't have any lawsuit against Recession Profit Secrets or its author. I didn't get any negative ratings or reviews as well.
Is the Recession Profit Secrets Legitimate?
Recession Profit Secrets is a legitimate program for making investments, and a well-known investor is its author. I think all the modules and the bonus guides are reasonable. Plus, it is just a one-time payment, and you will not be worrying about getting monthly charges on your credit card.
Final Thoughts
The Recession Profit Secrets could be very beneficial for those who want to learn how to invest, increase income, and survive the subsequent economic depression. However, as I mentioned before, making investments is not for everyone because of the financial risk involved.
Even when you have spare money to make investments, it takes careful analysis of where you will invest your money, and most likely, your ROI will not happen immediately. Your profit in business will take a while before it materializes. If you don don't take risks, perhaps you are more suitable for a business opportunity with a low start-up cost.
If you are interested in creating your own home business, check out my #1 recommendation on building a successful business, where you can get access to hundreds of training videos, 24/7 support, professional consultations, private access to my training guide, and much more.
Working Online From Home - A Proven 4 Step System
See the 4 steps to working online from home & earn residual income