I want to get very specific on how to start an affiliate marketing business step by step in this article. A lot has been said, both good and bad about affiliate marketing in the past.
As a business model affiliate marketing is approaching 25 years. Although new innovations pop up all of the time the basics of making money with affiliate marketing have been established.
It is very simple. Follow these steps and you have a very good chance of succeeding. Go off on a tangent and try to reinvent the wheel and you do so at your own peril.
I have broken how to start an affiliate marketing business step by step into 7 steps, but before we get to that, let me let you know you can click on the banner working online from home and join me with a community of people and we will teach you to step by step how to start affiliate marketing by joining a platform for FREE. I will personally be your private coach as you go through the lessons.
Let me warn you. I take this business seriously, and I will do whatever it takes to see others have the same success.
Here we go.
1. Who Is Your Target Market?
You are starting a business. A business needs a target market to succeed.
The more targeted the better. In conjunction with this, a market that solves a problem will always be in demand.
This is often referred to as an evergreen market. It will never go out of style so you can feel good knowing the work you do today will benefit you tomorrow.
As you do research you will see this called choosing a niche. That is fine, but do not get hung up on it.
I see people go on and on and on about how critical it is that you choose the right niche. To me, this almost puts people in paralysis by analysis mode. They spend so much time researching they never actually get into the game so to speak.
Want to learn how I earn my passive Income working from home?
Click here right now for our review, my personal help, and instant access to our free training videos where we'll show you exactly how we did it ourselves starting out as complete beginners without ANY prior knowledge or experience in marketing online whatsoever!
Let me give you two big hints on choosing your target market.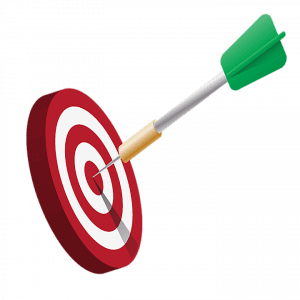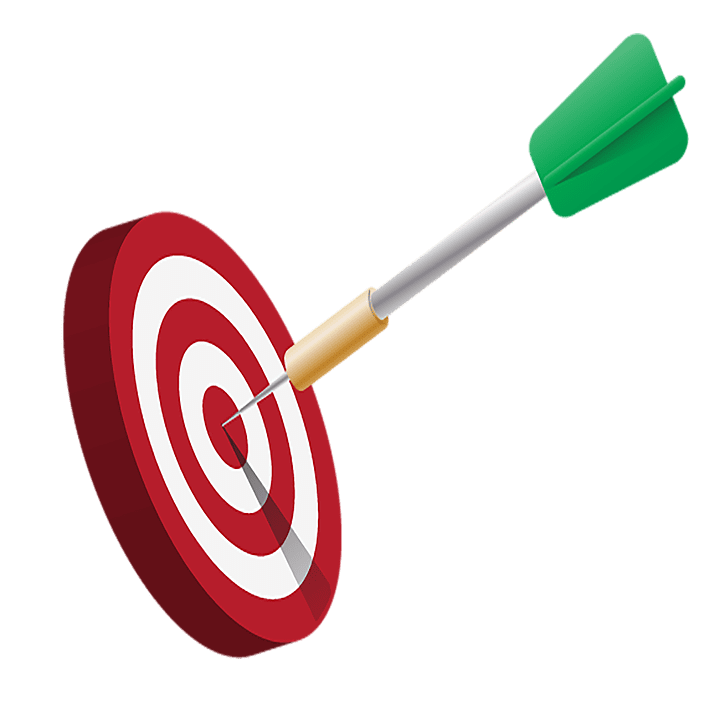 1. Do people spend money on it? You're starting an affiliate marketing business so you need to be in a niche where people are spending money.
Not everybody that makes money in affiliate marketing is selling something, but the affiliate merchant ultimately is selling something. As an example, you might choose to do display advertising and get into the pay-per-click affiliate business model.
I've written extensively about this in the past. Google AdSense is the top affiliate program to join.
You earn money when somebody clicks on an ad Google sold. Therefore you're not selling, but Google is selling advertising, and the people buying that advertising are looking for customers.
2. Are you excited about it? The second thing when you're starting in affiliate marketing is to ask yourself if this is a market you are passionate about or excited about.
This seems relatively easy to me, but for some reason, people get hung up here as well. Think about what you like to do in your spare time.
I would be willing to bet you could turn that into an affiliate business fairly easily. I don't care what it is. If it's something you enjoy doing in your spare time I can show you how to make an affiliate marketing business out of it.
As you get deeper into affiliate marketing you are going to be more specific and branch out in the niches you choose. You're also going to be more specific in how you go about finding good niches to be in.
However, to start with just think about things you're passionate about, or that you do in your spare time. Then consider if people are spending money in that market. If they are you can turn that into an affiliate business.
2. What Affiliate Programs Should You Join?
The way you earn money in affiliate marketing is by performing a specific action for an affiliate merchant. You are the affiliate and the affiliate merchant is the program you join.
I personally think joining the most well-known programs is smart to do when you first get started. That would mean you join…
1. Amazon
2. Clickbank
3. Google Adsense
4. Max Bounty
Google Adsense is a PPC affiliate program. Amazon is a great program for finding physical products to sell.
Clickbank is the leader in digital affiliate products. Max Bounty is a good source for pay-per-lead or cost-per-action affiliate products to promote.
What should you join first?
How about taking an approach where you get your website going before you even join an affiliate program? I have come to this conclusion primarily with Google Adsense in mind.
Google is looking for websites to approve for Google Adsense that shows some commitment. You can give that to them by getting your first 30-40 pages on your site.
The easiest way to do that is to start a blog and use it as your website. Let's look at that in Step 3 of how to start an affiliate marketing business step by step.
How To Start Affiliate Marketing Business Step By Step Continued…
3. Start A Blog
This is often referred to as building a website. With all of the great WordPress Themes available, I think it is best to start a blog and use it as your website.
You will be given the choice to set your home page as a static page. You can also choose to show the most recent blog post and have your home page updated constantly as you add new posts.
If you look at my David Bishop Money Making Tips website I am doing a static page that also adds new blog posts as I make them. This is one to take a look at if you getting started online for the first time.
I had to buy a license for the Genesis Theme I am using. There are thousands of free themes you can start with that are not quite as fancy and there is nothing wrong with these.
Eventually, you should consider buying a premium theme and spending around $50 for it. Premium themes will give you many features and benefits that a free theme will not provide.
4. Hosting Your Blog
This is another big decision you will have to face right away in getting your affiliate business going. Most articles I read recommend using Bluehost for your blog hosting.
I like Bluehost because of 2 main things.
1. Price. You can get your price down to less than $3 a month if you buy a 3-year plan.
2. Ease of use. It is easy to set up your blog. If you can click your mouse one time your blog will go live.
5. Choosing A Domain Name
When I think about How To Start An Affiliate Marketing Business Step By Step this is a critical step and one that will be with your blog forever.
Unlike choosing a WordPress Theme which you can change at any time, your domain name is the name of your blog and the URL people will see in their browser.
When I picked my domain name my thinking was more along the lines of describing what your business does in your domain name. I wanted to get branding of myself in my domain name as well so I choose…..
DavidBishopMakeMoneyTips.com
Luckily, I was able to get the dot com version of this domain name. It described exactly what my website/blog was all about. I do not regret choosing this name.
Flash forward to today. Now I see more emphasis being put on buying a 2-word domain name. Here is a really good article on the RankXl blog: How to Choose The Perfect, Brandable Blog Name
The writer suggests choosing an easy-to-remember 2-word domain name. One word should be what your blog is about and the other word can be a throw-away word. It does not matter what that word is.
When you look at their blog RankXl you immediately know it is about how to get your website to rank. I can guess they include information on all kinds of different Internet marketing tips, but ranking on Google is the goal.
You might think that only using 2 words would make it impossible to find a good domain name. In reality, finding the one really good word and then adding any throw-away word to it is easier.
Play around with it at Bluehost.com. It is fun.
6. Start Writing Blog Articles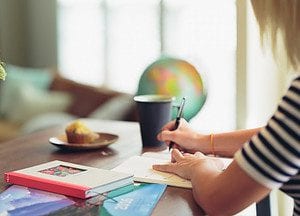 This may or may not be the fun part for you. If you have chosen a market to get into that you're passionate about then writing blog articles can be a lot of fun.
If this is something that doesn't interest you, or maybe you even think you're too busy to do it, then you can always hire a freelance writer.
Websites such as Upwork and Freelancer.com are sources to look at. There are a couple of key things to keep in mind in terms of getting your blog going.
SEO Blog Strategies
1. 30 to 40 articles. This is kind of the magic number you want to get to that will allow you to apply for the Google AdSense affiliate program.
This shows Google that you're serious. If you're adding quality content to your blog articles then they're likely to be approved for the Google AdSense program.
2. Keywords. I want to keep this short. Neil Patel has a free tool at Ubersuggest.com/ He also recently did a great video that is only 5 minutes long. I found Jaaxy to be my favorite cause it has many features to track my posts.
Building a big keyword list will give you the target ideas for your articles. Using Ubersuggest will help you build that list and even come up with article title ideas.
3. An authority blog. I read an article one time over again in Rank XL where Chris Lee talked about the rush to 200.
Publishing Frequency: How Often Should I Be Posting On My Blog?
Chris says "how fast can you publish 200 articles on your site? This is more important than the frequency of how often you publish.
The other thing he stresses is making quality posts. I would encourage you to really focus on adding 1500-2000 word articles that are of high quality.
This article has some fascinating data on it. Here is how I would summarize this point.
To get to 200 blog posts in 1 year you could publish one 1500-2000 word article 4 times a week for 50 weeks. You can play around with this any way you want.
The bottom line is this. If you believe there is magic in the number of 200 posts as Chris Lee suggests then be ready to write a lot, outsource the writing, or do a combination of both.
7. Making Money
The marketing you are doing focuses mostly on publishing new content. Use SEO to rank articles and get traffic from Google. As people land on your blog, some of them will click on the Google Ads from the Adsense program you are in.
Affiliate Products
You can then begin to add more affiliate products to your blog posts. I suggested Amazon and Clickbank find products to sell. I also suggest Max Bounty if you want to get leads for affiliate merchants.
You will find products to promote for any niche you decide to get into. It would have to be a pretty obscure niche to not have an affiliate product in these days and times.
The great thing about Google AdSense is they sell all of the advertising for you. You put a simple piece of code on your blog and ads begin to show up.
Put your focus on adding content, driving traffic to your blog from this content, and then just playing the numbers game. You're going to earn 68% of the click. This can go anywhere from a few dollars to thousands of dollars per month as your blog grows.
Of course, selling products will earn you a commission. Generally, with Amazon, that commission runs about 6% for physical products.
Affiliate Programs For You
With Clickbank, you're promoting digital products. These don't require any manufacturing or shipping and because of that, the commissions will run in the 50 to 75% range.
If you want to get into lead generation this could be $.50 to $1 per lead. In more minute targeted niches with longer forms required you could earn several hundred dollars performing. Offer Vault is a good place to go and just get an idea of what I'm talking about here.
final thoughts
In summary, let me just say the steps that I've covered here on how to start an affiliate marketing business step-by-step are not that difficult to perform. You don't need a college education to get into affiliate marketing.
You don't need an office or a big advertising budget either. If you'll just follow the steps, and put the effort in, you can join millions of us who earn money every month in affiliate marketing!
If you need help choosing the right Affiliate Program, check out my #1 recommendation on building a successful Affiliate business online. You can get access to hundreds of training videos, 24/7 support, professional consultations, private access to training guides, tools, personal private assistance, my personal help, and much more.
PS: Click here to review my #1 recommendation in detail.
Working Online From Home - A Proven 4 Step System
See the 4 steps to working online from home & earn residual income