As I began researching Swagbucks for this article, I quickly became impressed with everything they have to offer to make and save money. I decided to focus on giving you 13 reasons to look at my Swagbucks review and detail each one.
Let me lay the groundwork by asking you a series of questions.
1. Do you have a little free time?
2. Are you looking for a way to make some cash?
3. Does complete easy tasks such as watching videos, taking online surveys, playing games, or shopping sound appealing to you?
If you answered yes to one or more of these, it sounds like reward sites might be what you are looking for. With many options out there to select from, you obviously want to choose one that is legit and worth your time.
I have tested most of them and found the one you really need to look at. Swagbucks is one of the most famous online popular rewards and survey sites.
The site offers you several ways to make money or save money. Before I get into that first, here is a little background on Swagbucks.
1. The Company
Swagbucks is a free and legitimate platform run by Prodege, a company with a rating of B plus by the Better Business Bureau. They are headquartered in El Segundo, California.
In February 2008, Prodege launched Swagbucks.com. Co-Founders Josef Gorowitz and Scott Dudelson started SB as a digital currency where members earn points for completing actions throughout its network of websites.
They are the top rewards program online today. They offer gift cards and cash for things you are probably already doing online.
You earn points for completing tasks and shopping online. You trade these points for a gift card. Their website has paid out over $366,828,842 in cash and gift cards to give you an idea of how large Swagbucks is. That is a lot!
Swagbucks is a get-paid program. GPT programs pay you to complete tasks or take offers. It is legitimate, and here is how you can be rewarded.
Want to learn how I earn my passive Income working from home?
Click here right now for our review, my personal help, and instant access to our free training videos where we'll show you exactly how we did it ourselves starting out as complete beginners without ANY prior knowledge or experience in marketing online whatsoever!
2. Shop Online
Swagbucks is a cash-back shopping site that offers you rewards for shopping via its links, such as clicking through Swagbucks before you head to a shopping site like Amazon. Similar to any other affiliate program, Amazon pays Swagbucks a commission for any purchases you make through it.
However, unlike most affiliate programs, Swagbucks gives you some of that commission. Why not get a little back from your purchases while you will pay the same either way?
For example, Amazon gives a commission of up to 4 SBs for each dollar you spend on particular item categories. This is approximately four percent cash back on any item you purchase.
This means that if you buy everything you need on Amazon, that will amount to a good chunk of savings in a year. The good news is that other than Amazon, Swagbucks works with other major shopping brands such as Walmart, Target, and Gap.
Just make sure you use the Swagbucks portal anytime you want to buy something online. It is easier if you have installed the SwagButton, which will alert you to earn SBs anytime you visit the site.
3. Watch Videos
Swagbucks has videos you can watch to earn points.
Yeah!


Swagbucks pays you to watch those videos. Though you won't earn much, you can make up to one hundred and fifty SBs every day.
The videos are available in all types of categories, including travel, home, and entertainment, meaning a higher probability for you to find something that excites you.
You can open a new tab on your computer, turn off the sound, and keep the videos playing in the background as you work. You can also download the Swagbucks TV app that plays back-to-back videos on your mobile phone.
You need to keep connected to WIFI, plug in the phone, and earn rewards while carrying on with your work. You can make even up to 90 dollars monthly by just watching videos via Swagbucks.
4. Take Surveys
Taking surveys is the most rewarding way to earn money on Swagbucks. These surveys include product-appealing surveys, brand-recognition surveys, and advertising-effectiveness surveys.
In these surveys, you can make 40 to three hundred SBs for sharing your thoughts. Although you need to qualify for surveys before taking them, Swagbucks puts efforts to match you not to waste much time on the qualifying questions.
If you sign up for a survey that you do not meet the qualifications, or it is already full, you will still get a reward of one SB. Also, a quick daily poll is easy for anyone to do without any trouble and is held over on the Swagbucks main page.
5. Use Coupons
Swagbucks offers you coupons you can use to save and earn money. The coupons enable you to save money at the store and reward you with SBs when using the coupons.
It's a double win for you. You will earn ten SBs for each coupon you use, which means you will get an extra ten cents of cashback. I would advise you to use coupons on products you would have purchased anyway.
6. Play Games
Are you an internet gamer? If so, this is the right place for you.
Swagbucks allows you to enjoy playing online games while you earn points. The site has a list of games for you to play during your free time.
Playing through Swagbucks, including Wheel of Fortune, Scrabble, Clue, and Bejeweled Blitz, will help you make SBs for each dollar you spend on the entry fees when purchasing tokens on the Game Show Network.
Want to learn how I earn my passive Income working from home?
Click here right now for our review, my personal help, and instant access to our free training videos where we'll show you exactly how we did it ourselves starting out as complete beginners without ANY prior knowledge or experience in marketing online whatsoever!
7. Swagbucks Review-Referrals
Sharing Swagbucks with your friends is a fantastic way to make extra SBs at once. When you make a referral, you will earn ten percent of the total the person you have referred earns.
The best thing about referrals is they last a lifetime and have no caps on earnings. The referrals can quickly add to your SB balance.
8. Discover
You earn SBs with Swagbucks Discover by downloading mobile apps, donating to charities, signing up for free trials, and more. The section allows you to search and find new products and services and several deals to complete several activities to receive SB.
Use the filter option and sort to see offers that are of high value. More so, if you don't want to spend money, you should browse the section on free offers.
9. Is There Anything Bad About Swagbucks?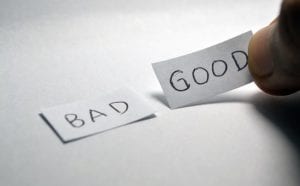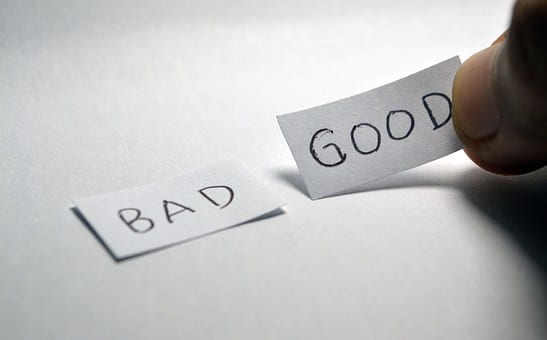 Let's be fair here if I am going to give you reasons to read my Swagbucks review, you need to hear both sides of the story, right?
1. I think their search earnings should be faster. It is slow compared to Google, and if time is money, this can cost us.
2. You can waste a lot of time. Swagbucks is one of these membership programs that is almost overwhelming. Not only that, but it can be addictive to the point you hang out all day long, not accomplishing much in the way of making money or saving it.
3. You need 3 SB to earn $1. This 3:1 ratio is, of course, how Swagbucks makes its money.
For a company this size, I have had a hard time coming up with much bad about it, but I did want to point out these three things at least.
10. How Does Swagbucks Pay You?
I have said all of that to get to the main reason outside of saving money that I like Swagbucks. You can get paid 2 ways when your account reaches $3.
1. Redeem your SB for gift cards.
2. Paypal cash.
If you do not have a PayPal account, get one for free here: http://PayPal.com.
You should have a PayPal account anyway, even if you do not do much with Swagbucks. Almost everybody has a PayPal option to pay online today.
The gift card payment has exploded Swagbucks' business over the years. Some of the top places where you can redeem your gift cards include…..
Amazon
Best Buy
JCPenney
Kohl's
Macy's
Walmart
Old Navy
Priceline
Target
Home Depot
eBay
And many more. Here is a complete list from their website.
Want to learn how I earn my passive Income working from home?
Click here right now for our review, my personal help, and instant access to our free training videos where we'll show you exactly how we did it ourselves starting out as complete beginners without ANY prior knowledge or experience in marketing online whatsoever!
11. Referral Program
It is natural to tell people about Swagbucks if you are saving money and making money. Don't do that without giving out your referral URL.
Doing this will earn you 10% of your referral earnings forever. They even have bonuses you can earn for referring new members and helping train them to use the program.
12. Swagbucks App
This would not be the top rewards program online without its own app, and they deliver.
Swagbucks has two apps.
1. Desktop version. Works on all devices, including smartphones.
2. Swagbucks TV. Watch videos and tv on this app and earn Swagbucks.
Download the app and watch it on desktops, laptops, tablets, and smartphones.
Swagbucks opportunity
OK, let me give you some money-making tips about Swagbucks. This can be a real-time drain if you let it.
I am not aware of anyone making full-time money with Swagbucks. However, it is reasonable to expect to earn $50-$100 or even $200 a month.
The key is to spend your time completing offers where you make the most Swagbucks.
Focus on these 3 things primarily.
1. Take offers.
2. Complete surveys.
3. Refer Swagbucks to members.
If you like playing games and surfing the web, by all means, do it. Just do not expect to earn a lot of money for the time you spend.
final thoughts
Before you decide to get into any money-making opportunity, it's essential to examine whether it is worth your time. Get some insights from a community that seeks your interest and has knowledge. My Swagbucks review gives a thumbs up, and it is a proven viable way to make some extra income by completing simple tasks online.
It is best to use it if you are looking to make money to cover smaller expenses and supplement your income. It's also suitable if you don't want to put that much effort into doing side hustles and working additional hours.
However, not all Swagbucks features will be good options for you, so you should find one or more that maximizes your earning potential. Without making significant lifestyle changes, you can start to earn rewards that will either make you additional cash or save you money through Swagbucks.
I am a fan of GPT programs for people who want to take small actions and make small money for themselves. Amazin Mechanical Turk comes to mind. So do other top get paid to programs especially that focus on taking surveys such as InBox Dollars and others?
The World Wide Web has more to offer if you want to use it for more than taking surveys and watching videos. I want to offer you another program that can make you more money than Swagbucks can.
For this, you need more of a business mindset. Building an online business can lead to higher incomes and even a full-time career if you want!
I will show you exactly the steps you need to take to build your business online through blogging the right way. You have the opportunity to start for free, take the risk away, and have complete knowledge of what this blogging business is all about before you make any investment.
My 3 Bonus Tips To Make More Money By Eddy
If you need help on how to get started with affiliate marketing, check out my #1 recommendation on building a successful business online. You can get access to hundreds of training videos, 24/7 support, professional consultations, private access to training guides, tools, personal private assistance, my personal help, and much more.
PS: Click here to review my #1 recommendation in detail.
Working Online From Home - A Proven 4 Step System
See the 4 steps to working online from home & earn residual income