What about Survey Junkie? Can I really make money doing surveys with this company today? We will do a Survey Junkie review because it is one of the top survey companies in the marketplace with over 3 million members.
Name: Survey Junkie
Website: http://www.SurveyJunkie.com
Price: Free
Owners: DSIQO
Overall Rank: 90 out of 100
Survey Junkie, Product Overview
Survey Junkie was founded in 2013 as a survey company that matches businesses doing market research with people who provide answers to the research being done. This is done through online surveys and focus groups.
The basic premise is that companies will spend marketing dollars figuring out what people want. Your opinion matters, and taking surveys is one way to create a win-win-win situation.
You win because you get paid to take a survey from a company like Survey Junkie. The company wins because it gets answers to questions it needs to determine how it will formulate products in the future.
Of course, Survey Junkie also wins as the middleman, so to speak. They keep a percentage of what the company is willing to pay you for your opinion. This is the way they can keep the membership fee. It is also good for you that they make money.
Survey Junkie Review Pros and Cons.
Pros:
PRO #1 – No cost to join. This is not anything new for a reputable survey company. It is nice, though, that a company focusing on surveys keeps it free to join.
PRO #2 – Easy to take surveys anywhere you have an Internet connection. This means to grab your laptop or tablet and hit the road, knowing you can take surveys when you have some free time.
PRO #3 – Multiple ways to get paid. They will pay you via PayPal, check, gift cards, and so on. You earn points for completing surveys which you can then redeem.
PRO #4 – They are all about surveys and nothing else. Don't worry about completing offers; just take as many surveys as you qualify for.
PRO #5 – You get points even if you do not qualify for a survey. This is a low amount, something like 3 points for trying.
Cons:
CON #1 – Surveys fill up faster than you can sign up for them. This is a popular site, so do not expect to check your member's area or email once a week and find the last weeks of surveys.
CON #2 – Easier to complete on a desktop or laptop computer and not your smartphone. This makes it simple for you.
CON #3 – Waste time not qualifying for a survey. This has always been a gripe, but each company is different in what they are looking for in a profile, so the only way to see if you qualify is to fill out the pre-survey information.
CON #4 – You will earn small amounts of money. Taking surveys is not a way to get rich. You may only earn .50 cents to 1 dollar, but this can add up if you stick with it.
Who is Survey Junkie For?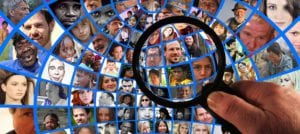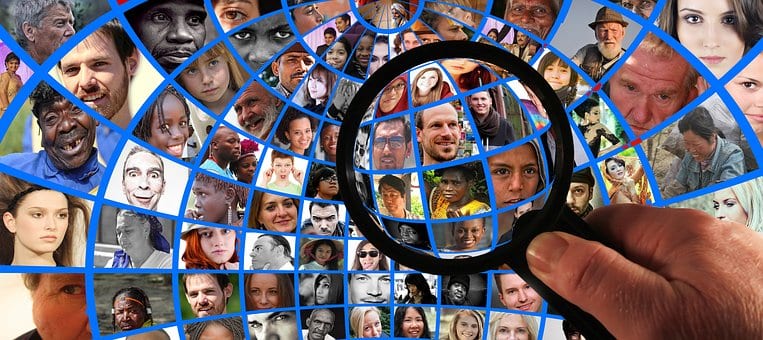 I basically see people who take surveys in 3 categories.
1. Need for money.
2. Time to complete a survey.
3. Someone trying to influence the market.
As I have said, you're not going to get rich taking surveys at $.50 to a dollar apiece. Of course, some will pay more, but in reality, this is not a high-paying job, even at an hourly rate. There are other survey companies you can join to earn more.
You can't view it this way, and you have to keep taking surveys with some goal in mind that you're trying to reach in terms of income on a weekly or monthly basis.
Survey Junkie Tools & Training
Survey Junkie has a help center with answers to the most common questions people have. Join them on social media on Facebook, Twitter, and Pinterest as well.
Survey Junkie Support
Fill out the contact form and wait for a reply.
Survey Junkie Price
It's free to become a member. However, you may also want to join their affiliate program as well.
Here you can earn money referring people to Survey Junkie when they complete surveys. If you like the company and the surveys, why not get paid to tell people about it?
Final thoughts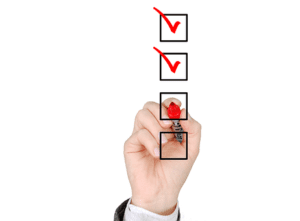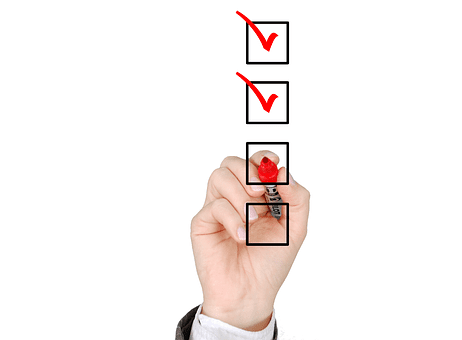 Let's summarize Survey Junkie. If I were going to join a survey site to make money on surveys, this would be one of the first companies I would join.
Because they've been around for over five years now, they are legitimate. They have millions of members who have been paid for taking surveys in the past and are being paid for taking surveys as I type this.
You have to go into taking paid surveys with a certain mindset. If it takes you 15 minutes to complete a survey that pays you 50 cents to one dollar, you're only earning $2 to 4 dollars an hour.
This is about half of what you could earn if you were to go out and take a minimum-wage job. However, you cannot beat the convenience of sitting at home taking surveys even while you're doing other things such as watching TV.
Survey Junkie is great because you have access to many surveys, so you can be about as busy as you want to be! This is why I think this is a great legitimate survey company and one to join if you're looking for a way to earn some additional part-time money.
Survey Junkie at a Glance…
Name: Survey Junkie
Website: http://www.SurveyJunkie.com
Owners: DSIQO
Price: Free
Overall Rank: 95 out of 100
VERDICT: Legit
If you need help choosing the right Affiliate Program, check out my #1 recommendation on building a successful Affiliate business online. You can get access to hundreds of training videos, 24/7 support, professional consultations, private access to training guides, tools, personal assistance, my personal help, and much more.
PS: Wealthy Affiliate Review, (My #1 recommendation in detail).
Pros
No cost to join.
Easy to take surveys anywhere you have an Internet connection.
Multiple ways to get paid.
Cons
Surveys fill up faster than you can sign up for them.
Easier to complete on a desktop or laptop computer and not your smartphone.
Working Online From Home - A Proven 4 Step System
See the 4 steps to working online from home & earn residual income