When you look for the best online affiliate marketing programs, you need to look at them in 4 categories.
The four most popular ways to make money in affiliate marketing are by pay per click, cost per action, pay per sale, and 2 tier affiliate programs.
Which is better?
Considering the top four ways, none is better in my opinion because there are so many good programs in each category. There are many examples of people making money and a lot of money on different types.
With that in mind let me break down the best online affiliate marketing programs by the four different categories you can get started.
Pay Per Click
Get paid when people click on ads on your website. Sounds easy enough right, but what if you do not know how to sell advertising to get the ads on your site?
This is where the PPC affiliate model gets even easier. You do not have to sell the ads.
When you join a pay per click affiliate program, the affiliate merchant sells all the advertising for you. They also provide you with a small piece of code to place on your website that automatically makes the ads show up for people to click on so you can earn revenue.
Google AdSense is the primary player in this space. Their algorithms do a great job of matching the advertisers to the theme of the page you have placed the code on, but it works.
For example, if you have a web page on puppy training, ads would show up for products that relate to puppy training. This is effective because it gives people more choices based exactly on what they're searching for online.
Earn a Passive Income While Working at Your Day Job
Learn How to Start Your Own Affiliate Business
Follow My Simple 4 Step Formula and Copy the Exact Method I Used to Quit My Bus Driver Job
So what is your role in all this?
Your job very simply is to drive traffic that you have placed advertising code on your web pages. There is a skill to this and Google does a good job of teaching it, as do other sources online.
Google is not the only affiliate program for PPC advertising. Yahoo! Bing Network Contextual Ads, BidVertiser, and Chitika are three others that come to mind.
Cost Per Action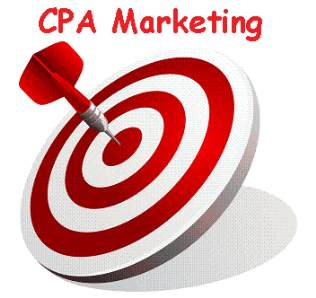 Also known as CPA marketing, this is where you get paid for a particular action completed by your website visitor. These activities could include filling out a lead form, download something such as software, taking surveys, and so on.
The great thing about the cost per action affiliate programs is your website visitor is not required to purchase anything for you to make money. Similar to PPC affiliate programs, you focus on driving traffic to your site where you have a link to the cost per action program you are promoting.
This link might be in the form of a banner ad, a text link ad, or just a form on the page that they must fill out. This may be easily one of the most popular forms of affiliate marketing because there are so many programs you can join.
However, the best way to find the top cost per action affiliate programs is to join an affiliate network. As a member of the network, you will have access to various programs you can join.
I've always liked Offer Vault as a source to find the best affiliate networks. However, some of the best affiliate network for cost per action include Max Bounty, CJ Affiliate, Peer Fly, and Share Sale.
Earn Passive Income Online and Work From Home Using My Secret 4 Step Formula!
Let me show you a simple 4 step proven system that many are using and having the same SUCCESS!
Pay Per Sale
You get paid a commission to sell products. The percentage you earn is determined by the affiliate merchant for the product you are selling.
Here's a basic rule of thumb on pay per sale affiliate marketing. The higher the price of the product the lower the commission percentage will be. The lower the cost of the product the higher the commission rate will be.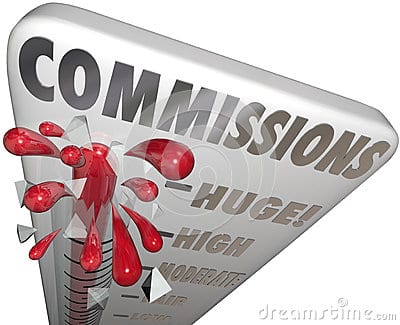 The exception to this would be when you're selling digital products.
Often your commission rates can reach as high as 75% with an affiliate network such as Click Bank.
The reason for higher commissions on digital products is there are no ongoing manufacturing costs once the product has been created. That is not the case when you're selling physical products in an affiliate program such as Amazon, which is the largest affiliate pay per sale merchant in the world.
Here's one key point to understand pay per sale marketing. It's very easy to find affiliate merchants to join in every category.
You can even go so far as to search for a particular company such as Walmart for example, and see if they have an affiliate program. They do, and you'll find similar results for just about every business in the world. So finding products to sell and affiliate programs for them is very easy to do.
The key is to find the companies and products that have the best affiliate programs. Things I look for include marketing support, training, references, and so on. Check this out very carefully and this is known as doing your due diligence before you join a pay per sale affiliate program.
Two Tier Affiliate Programs
These kind of programs are good if you enjoy recruiting as well as selling. Unlike network marketing, you only get paid for the sales or actions completed of affiliates you recruit. There is no benefit to building a downline of affiliates because you're not making any money on their efforts.
The primary downside to this type of affiliate marketing is the majority of members you recruited are not going to make sales, so you don't want to rely on them for your income. A better approach is to build an email list and then offer the two-tier programs to your subscribers. This way you can continue to contact them for other products and programs you're selling.
My Final Thoughts
At the beginning of this article I asked the question; what are the best online affiliate marketing programs? I've done my best to give you what are the best programs by category.
I like selling memberships to Wealthy Affiliate because this gives me a residual income, and the product teaches people how to make money in affiliate marketing.
You can get started for free and see if it the best fit for you. And once you inside I and countless others will be able to guide you along the right path to take
PS: No credit card needed!
PS: If you get any value in this article or need further clarification, please leave your comments or questions below, I would love to get your feedback
Need Passive Income?
A Simple 4 Step System
Enter your email and gain access to my make money tips and receive your free gift.
Working Online From Home A Proven 4 Step System
See the 4 steps to working online from home & earn residual income